Ocean and Monmouth County NJ Alimony and Spousal Support Attorney
Serving Divorce and Post Divorce clients in towns like Brick, Sea Girt, Wall, Toms River, Spring Lake, and across the Monmouth and Ocean County area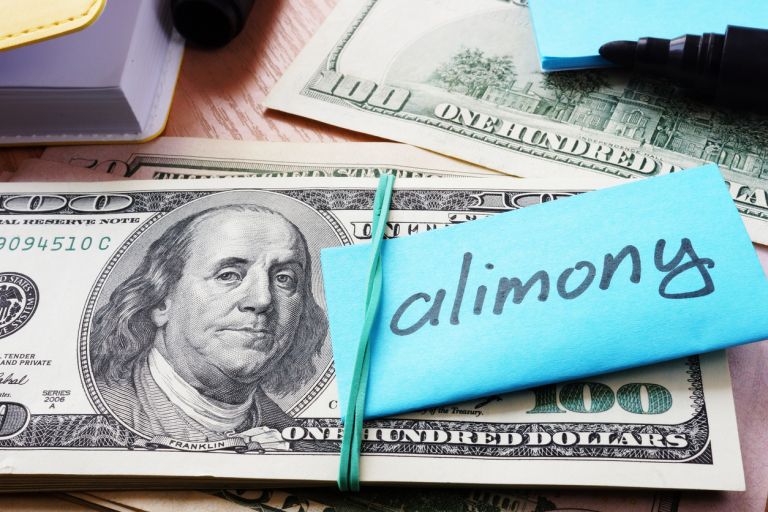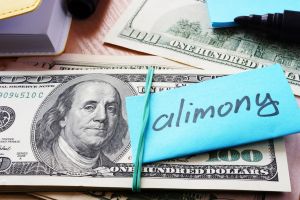 Alimony, sometimes referred to as spousal support, is often one of the most important, and contentious, issues that will need to be decided during any Ocean County divorce. In general, alimony is designed to help one spouse who has traditionally been financially dependent on the other to maintain their standard of living after their divorce, and in many cases help them achieve financial independence.
While there are specific factors which any family law court will consider when determining an alimony settlement, these factors offer a rough guideline at best, and your alimony settlement will often depend upon the evidence and arguments that your Ocean County alimony attorney can present. However, thanks to the update to the New Jersey alimony statute, alimony settlements now cannot be awarded for a time period greater than the duration of the marriage. So if your marriage lasted 5 years, chances are your alimony settlement will last 5 years, or less.
With that being said, it is important to understand that their are several different types of alimony in New Jersey, and depending on the circumstances of your marriage, either one or several of these different types of alimony may be awarded during your divorce settlement negotiations.
Temporary Alimony Lawyer Toms River, NJ
The first type of alimony is that of temporary alimony. Temporary alimony is designed to help a dependent spouse cover their living expenses during their divorce proceedings, before a final alimony settlement has been reached.
Temporary alimony is awarded based upon the same circumstances that any alimony settlement is awarded, and for more information regarding how to secure temporary alimony, or when and how it may be awarded, please view our temporary alimony page.
Limited Duration Alimony Attorney Point Pleasant, NJ
The second type of spousal support that may be awarded during your divorce is that of "limited duration alimony". As its name suggests, limited duration alimony is paid for a set duration of time, and is based upon the idea that the supported spouse will use this time to seek job training, education, and ultimately secure gainful employment and financial independence.
Limited duration alimony can either be awarded for a specific period of time, for example two years, or with the provision that it will be paid until such time that the supported spouse secures financial independence. When determining exactly what this time-frame will be, and the conditions for when limited duration alimony payments will end, it is important to work with an experienced Point Pleasant alimony attorney in order to assess exactly what kind of limited duration alimony makes the most sense in your specific situation.
Finally, limited duration alimony can be modified in various circumstances, including when the supported spouse remarries, when they secure gainful employment, or in the case that they are not taking the actions required of them towards becoming financially independent.
Open Duration Spousal Support Lawyer Sea Girt, NJ
Unlike limited duration alimony, open duration alimony is awarded until such time that the supported party remarries or passes away, and is not dependent on that party securing financial independence. However, open duration alimony can only be awarded for marriages which lasted longer than 20 years, unless there are exceptional circumstances.
When deciding whether or not a financially dependent spouse should be awarded open duration spousal support or limited duration spousal support, many factors will need to be taken into consideration, and having an experienced Sea Girt spousal support attorney on your side during this process can be of enormous benefit.
Rehabilitative Alimony Attorney Wall, NJ
So while limited duration alimony is contingent upon the supported spouse becoming financially independent, many times that spouse will require financial assistance in order to do so. This is where rehabilitative alimony comes into play.
Rehabilitative alimony is designed to help a financially dependent spouse meet the costs of the education and/or job training necessary to securing gainful employment, and goes above and beyond simply helping that party meet their financial obligations after a divorce.
Reimbursement Alimony Lawyer Jackson, NJ
Finally, while perhaps the least common type of alimony awarded during any Ocean County divorce, reimbursement alimony may come into play in situations where one spouse made financial contributions or personal sacrifices towards the advancement of their partner's career opportunities, but never had the chance to enjoy the fruits of those sacrifices.
One common example of this is when one spouse helps another secure a degree of some kind, but the couple then divorces before the additional income of that higher education could impact the marriage's finances, or its expense could be repaid.
Reimbursement alimony is not about supporting one spouse financially, rather it is awarded in order to repay a spouse who made contributions to the other spouse's career. Reimbursement alimony is generally calculated based upon the contributions made by one spouse towards the other's education, and includes household expenses, education expenses, school travel costs, and any other contributions made towards the the obtaining of the degree or license in question.
Contact An Ocean and Monmouth County Alimony and Spousal Support Attorney Today
At Bronzino Law Firm, our family law team has extensive experience securing alimony settlements which accurately reflect our client's needs, marital contributions, and financial obligations, and protect their financial security and stability in towns across Ocean County and Monmouth County, including Toms River, Point Pleasant, Sea Girt, Wall, Brick, and Jackson.
Attorney Peter Bronzino believes that by working closely with each of his clients, and keeping them highly informed and involved throughout the legal process, he can better understand each of his client's unique needs and concerns, and work towards securing the resolution which best meets those specific needs and concerns. In addition, the smaller size of our law firm means that we are prepared to provide you with attentive and effective legal counsel, while at the same time charging fair and reasonable rates for our services.
To speak with Peter Bronzino and our family law team today in a free and confidential consultation regarding your divorce, your spousal support agreement, or a modification to your alimony settlement, please contact us online, or through our Brick, NJ office at (732) 812-3102.