Divorce Timeline in Ocean County and Monmouth County, NJ
Serving Clients across Spring Lake, Sea Girt, Toms River, Point Pleasant, Manasquan, Brielle, Ocean and Monmouth County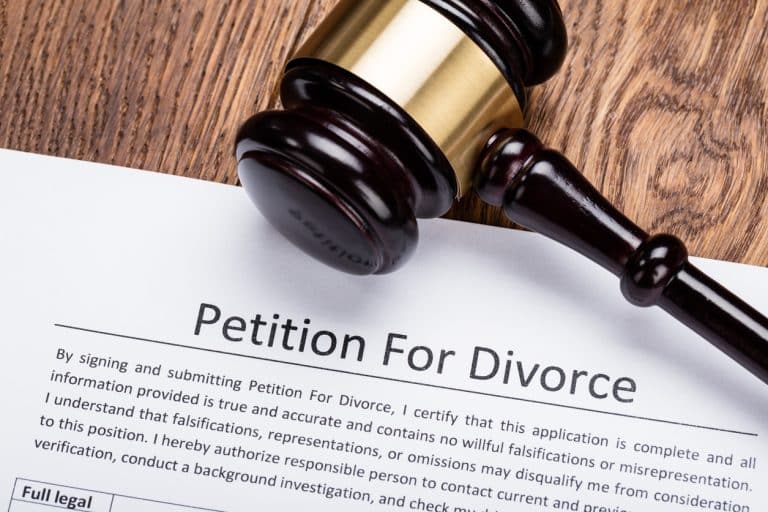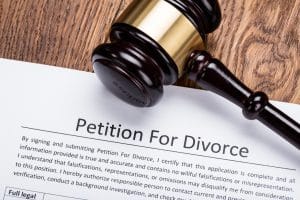 Many of us have heard the horror stories of divorce proceedings dragging on for many months and even years. The fact of the matter is that the length of each divorce timeline is heavily influenced by how well divorcing couples can work together to resolve issues such as alimony, division of assets, child custody, child support, and much more. This can be a double edged sword. On one hand, the power to keep your divorce quick and painless lies with the couple involved. On the other hand, working to find an amicable solution with a spouse during divorce can be more easily said than done.
At The Bronzino Law Firm, our divorce attorneys take pride in offering effective legal solutions which keep divorce proceedings both streamlined and cost effective. We have extensive experience serving clients from local Ocean and Monmouth County towns such as Silverton, Toms River, Wall, Spring Lake, Brick, Point Pleasant, and all of Northern New Jersey. You can read more about how our attorneys have helped local families by reading some of our client testimonials or five star reviews on avvo.com.
For more information about how long you can expect your divorce to last in New Jersey, please call our Sea Girt or Brick, NJ offices today at (732) 812-3102 for a free and confidential consultation.
Point Pleasant Divorce Lawyer Discusses Contested vs. Uncontested Divorce
All divorces in New Jersey must fall into one of two categories: uncontested or contested. Essentially, a divorce may be considered uncontested when the defendant (party being served divorce papers) does not challenge the contents of the divorce filing. Our Point Pleasant divorce lawyer understands that these two options may have a dramatic impact on the length of divorce proceedings due to the following:
Uncontested divorce often streamlines the divorce process by eliminating litigation over the grounds for divorce and issues of your settlement agreement. In many cases, uncontested divorces will move directly to the final judgement of divorce.
Contested divorce may involve formal litigation within the New Jersey Family Courts. Ultimately, contested divorce issues may need to be settled by a judge. It is also important to understand that at any point during the legal process, spouses can choose to amicably resolve their issues outside of court.
Wall Divorce Attorney Handles Complications of the Divorce Process
The biggest reason divorces are contested in New Jersey boils down to the issues of your settlement agreement. These disputes can take a simple divorce and make the legal process a long and painful endeavor. Our Wall divorce attorney helps clients to resolve the many issues of divorce in and out of the courtroom including:
Alimony and spousal support – many couples come to terms for limited duration, open duration, rehabilitative, reimbursement, or temporary alimony during divorce
Equitable distribution of marital assets – separating marital property can be a daunting and legally complex task. Owned real estate, vehicles, investments, owned businesses, and much more all must be divided fairly
Child Custody – for parents, few things are as important as reaching a tenable and positive child custody agreement to determine physical custody, legal custody, parenting time, and more
Child Support – child rearing is expensive. Many divorces involve terms to support the custodial parents with the costs of caring for a child
Reaching a Final Judgement of Divorce in Monmouth County
Ultimately, the divorce process will end when you and your spouse receive a final judgement of divorce. For uncontested divorces which are in good order, the timeline may be approximately one (1) to two (2) months. Possible hiccups in this process may be improper paperwork, fundamentally unfair terms within your separation agreement, and more. These are amongst the many reasons why working with a qualified Monmouth County family law attorney is so vital.
For individuals going through a contested divorce, final judgements may take up to multiple years to be reached. Consider that litigation requires court hearings, court hearings require court scheduling, and every step of the process may involve a wait for an available date with a judge. While it may be in your family's best interest to seek litigation, resolving your issues outside of the courtroom is certainly one of the best ways to save your time.
Contact a Divorce Attorney with Offices in Brick and Sea Girt Today
Divorce attorney Peter J. Bronzino serves clients and their families across Monmouth and Ocean County towns including Manasquan, Bay Head, Spring Lake, Sea Girt, Brielle, Brick, Point Pleasant, and across Northern New Jersey. We believe in keeping clients informed and involved throughout the legal process to ensure that we are addressing their unique needs and concerns. Our small firm size allows our legal team to offer personalized legal terms for fair and reasonable rates.
To speak with our family law attorneys in a free and confidential consultation, please contact us online or call our Sea Girt or Brick, NJ offices at (732) 812-3102 today.