Grounds for Divorce in Monmouth and Ocean County, NJ
Experienced Divorce Attorney Serving Clients across Ocean and Monmouth County towns including Wall, Asbury Park, Toms River, Point Pleasant, Neptune, and more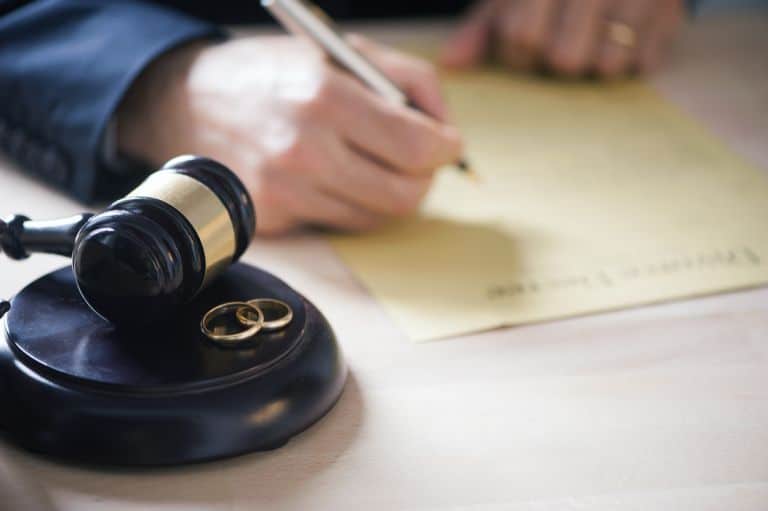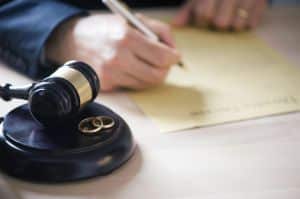 Each divorce in New Jersey must cite legal grounds to be successful. While the legal grounds must follow strict guidelines, there are a number of options available for spouses filing for divorce. It may also be possible for individual to contest the grounds for divorce if they do not agree or believe there is insufficient evidence to substantiate such a claim. The grounds for divorce cited can have a material impact on the divorce process, and it is important to understand what option is best for you and your family when filing for divorce.
At The Bronzino Law Firm, our divorce and family law legal team has extensive experience serving local Monmouth County and Ocean County communities including Point Pleasant, Toms River, Wall, Brielle, Asbury Park, Manasquan, Sea Girt, and all of Eastern New Jersey. Whether you are considering divorce, have been served with divorce paperwork, or are in the middle of a legal dispute, we are here to protect the legal rights of our clients and their families. Our qualified and experienced attorney takes pride in resolving even the most complex disputes including those involving child custody, child support, alimony, division of assets, and much more.
Call us today through our Sea Girt, NJ office or our Brick, NJ office at (732) 812-3102 to discuss how the grounds for divorce can effect your divorce proceedings in a free and confidential consultation with a member of our legal team.
Fault vs. No-Fault Divorce in Ocean County
Many states are either fault based or no-fault based when it comes to divorce. Divorcing couples in New Jersey have the option to file for either fault or no fault divorce. Your Ocean County divorce lawyer may recommend different options based on your individual situation and needs.
No fault divorce is the most common type of divorce for NJ residents. This form of divorce does not require either party to prove misconduct or wrongdoing. This choice can be great during amicable divorce, divorce involving children, or just to keep the divorce process as simple as possible.
Fault divorce is less common, but still valid. In order to be granted fault based divorce, the plaintiff (individual filing for divorce) must prove that their spouse committed an act of misconduct which is sufficient grounds for legal divorce. The primary benefit of fault divorce can include greater consideration for alimony and spousal support
Toms River No-Fault Divorce Lawyer
As per New Jersey Revised Statutes Section 2A:34-2 – causes for divorce form bond of matrimony, there are two primary methods of seeking a successful no fault divorce. Your Toms River no fault divorce attorney may help you prove the following:
Irreconcilable differences – spouses who has been experiencing irreconcilable differences for a minimum of six (6) consecutive months with no reasonable expectation to resolve those differences can file for no fault divorce. Irreconcilable difference is defined by Merriam-Webster as the "inability to agree on most things or on important things".
Legal Separation – married couples who have lived in separate homes for a minimum of 18 consecutive months with no intention of moving back in together or reconciling may use this separation as grounds for no fault divorce.
Fault Divorce Lawyer Wall, NJ
In the case that a spouse's misconduct has led to a divorce, your Monmouth and Ocean County divorce attorney may recommend filing for fault divorce. Fault based divorce can offer potential benefits, but also requires a higher degree of proof by the filing party. It is also possible for the offending party to refute the claims of misconduct, which has the potential to lead to a long and drawn out legal battle. The potential grounds for fault divorce in New Jersey include:
Separation for a minimum of 12 months which includes a party willfully deserting their spouse with no intent to return
Extreme cruelty, which may include mental or physical cruelty or abuse which creates a dangerous situation where the victim cannot be reasonably expected to remain in the marriage
Issues with substance abuse or voluntarily induced addiction
Mental illness which leads to institutionalization for a minimum of 24 consecutive months
Incarceration for 18 or more consecutive months
Sexual misconduct involving acts performed without the consent of the victim
Contact a Divorce Attorney with Offices in Sea Girt and Brick Today
Divorce attorney Peter J. Bronzino takes pride in helping clients reach successful divorce agreements throughout Ocean and Monmouth County towns including Point Pleasant, Sea Girt, Brick, Neptune, Asbury Park, Toms River, Wall, and across all of Eastern New Jersey. Our smaller firm size allows us to focus on the issues which matter most to our clients, all while charging fair and reasonable rates. If you or a loved one is considering divorce and is not sure where to turn, lean on our experience to help guide you through the legal process.
For a free and confidential consultation regarding your fault or no fault divorce, please contact us online or call our Sea Girt or Brick offices today by dialing (732) 812-3102.