Protecting Children During Divorce in Ocean and Monmouth County Divorce
Serving Brick, Sea Girt, Toms River, and Wall Township and across the Monmouth and Ocean County area.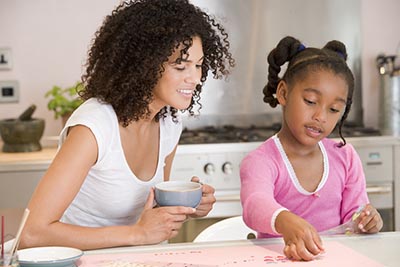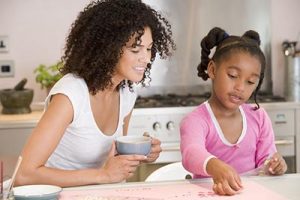 A key part of any parent's job is to provide a stable home for their children. Parents want to provide positive life experiences and ensure that their children are supported physically, mentally and emotionally. During a divorce, there are several strategies that can help a family achieve these goals, even when adjusting to new living situations and daily routines. Well-meaning parents may want to shield their children from all aspects of a divorce, however, establishing ways to communicate openly with children about the changes they are experiencing may be more beneficial.
Scientific American cites research by Paul R. Amato,1 noting that "negative effects of marital disruption on children have been exaggerated and that most children recover without long-term harm." As a divorcing parent, there are things you can do to protect your children from the disruptive aspects of divorce while ensuring a favorable outcome.
Stay Positive During Brick NJ Divorce
Although divorce affects many children in the short term, the vast majority of children adjust to the changes accompanying divorce without any negative long-term effects. Research suggests that children whose parents divorce from a struggling marriage have more positive outcomes than children whose parents opt to stay in a struggling relationship for fear of exposing the children to the pressures of divorce. Positive, healthy lifestyles and relationships, even if they require some transitions and adjustments, set a much better example for children to follow.
Children reflect the environment they live in. Dr. Shoshana Bennett notes that, "when the tension dissolves out of the house, kids will be more relaxed."2 Even if children experience a transition in their living situation, trading a high-stress living environment for a low-stress living environment is a winning scenario.
Keep the focus of your divorce decisions on the goal of calmer seas for you and your children. A positive outlook for your children's future makes a strong foundation for all decision-making. Be confident your choices are in their best interest and always lead by example. Leaving a difficult relationship to pursue healthy interactions may be the most meaningful model you can set.
Minimize Conflict During Toms River NJ Divorce
Although most children make it through divorce unscathed, some children do struggle with the effects of divorce longer than others. There is a link between children who take longer to move on after a divorce with those who have been exposed to high levels of conflict during the divorce process. Every attempt should be made to protect children from the more difficult aspects of the divorce process, such as disagreements over finances or custody.
When children are involved, it is impossible for mom and dad to simply end all communications. The logistics of childcare necessitate communicating, and communicating as well as possible. If conflicts tend to arise frequently, consider employing new communication strategies to avoid exposing the children to unnecessary conflict. The Jacobs Berger blog post on communication details several strategies that can be utilized in this situation.3,4
Plan for the Future Post NJ Divorce
Although communication strategies offer excellent tools to reduce a child's exposure to conflict between parents, keep in mind the long-term goal of developing a working long-term relationship with your co-parent. During a divorce, all parties are concerned about the "what if?" and can act in a manner that they might be embarrassed to admit after a few years have passed. Avoid reacting negatively and try to always keep a positive plan for the future in mind. You may not know what will happen in the next few weeks or months but plan what you would like to happen in the upcoming years, and create a plan that will allow this to happen. Some questions to ask yourself to help achieve this long-term plan are: How do you envision your relationship with your co-parent in five years? How do you hope to have modeled healthy grown-up interactions for your children?
Communicate During and After Your Wall Township Divorce
Children handle transitions better when the transitions are well explained. Understanding what is happening in their world gives them a sense of control and helps them to frame their experiences. It would be unreasonable for a married couple to not tell their children about moving houses until the moving truck arrives in the driveway. The children would feel entirely unprepared about the event, and even more hurt that their parents did not feel they could be told in advance.
Ongoing communication with children about the divorce process is better than trying to stage one big talk. Reinforce that your children are loved at every opportunity and allow them to express their feelings without judgement. When children are able to express their emotions openly, those feelings can be discussed in a healthy and productive manner. Be curious about your child's daily life and share the positive parts of your day with them. When a routine for communication is established (like chats at the dinner table or during story time) children become more comfortable discussing their experiences and asking questions.5
Reach Out to Professionals During and After an NJ Divorce
If additional questions about your child's adjustment arise, don't hesitate to reach out. For school-age children, their school counselor can provide local resources that are age appropriate. A consultation with a child therapist or psychologist may also provide your child with a neutral person with whom to express their emotions.
Remember, being a positive role model for your child is one of the most important thing you can do. Take care of yourself and limit any exposure to conflict. Set a good example by planning for a bright future. Set your internal GPS for where you want you and your children to be in the years to come, and then drive forward!
Contact a Sea Girt NJ Child Custody Attorney Today
Peter J. Bronzino understands that divorce and child custody hearings can be incredibly stressful. We take pride in mitigating the many stresses of the legal process while protecting our clients' legal rights throughout Sea Girt, Spring Lake, Wall, Point Pleasant, Silverton, Toms River, Brick, Ocean County, and Monmouth County.
For more information, or to talk about your child custody options with one of our licensed and experienced New Jersey matrimonial law attorneys, please contact us online or through our Brick or Sea Girt offices by calling (732) 812-3102 today for a free and confidential consultation,