Disorderly Persons Offenses Can Have a Long-Lasting Impact on Your Life in New Jersey
Our Criminal Defense Lawyers Explore the Ramifications of Disorderly Persons Convictions for Background Checks and Applications for Future Opportunities in NJ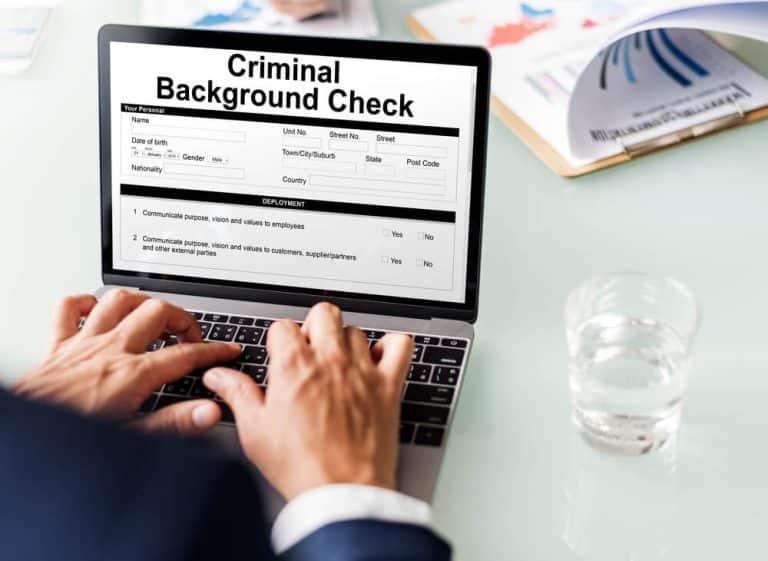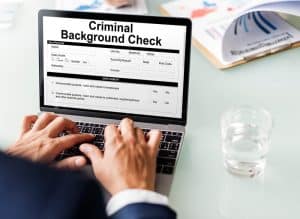 There are two kinds of disorderly persons offenses, a petty disorderly offense, and a disorderly persons offense, with the former being less severe than the latter. According to New Jersey law, a person detained for either offense is not entitled to have their case brought before a grand jury for indictment or to have a jury trial. For both kinds of disorderly persons offense, the defendant has the right to counsel (either private or public appointed by the judge.) The fact that these charges are at the lower end of the spectrum does not signify nonchalance in terms of consequences. Fines and jail time are possibilities depending on previous charges and compliance with previous court orders. Beyond that, the long-term impacts of being convicted of a disorderly persons offense in New Jersey can relate to background checks, job opportunities, immigration status, and more critical parts of your future.
Common Actions Constituting Disorderly Persons Offenses in NJ
Few of these charges are violent or have the potential to be violent. Possession of drug paraphernalia, simple assault, lewdness, obstructing justice, resisting arrest, writing fraudulent checks, and shoplifting are all actions that can get you charged with a disorderly persons offense. Petty disorderly offenses typically include harassment, trespassing, and disorderly conduct.
Consequences of Disorderly Persons Offenses
For a disorderly persons offense, a judge can put you in jail, charge you steep fines, and require you to attend programs. If you are given probation, you could be assigned to work at a halfway house or a community center. There will also be fines to pay. Your ability to rent a house or apartment, become a foster parent, or adopt a child may also be affected. If you are interested in getting a job with the government that requires a security clearance, you may be hindered by your record. To be a teacher, counselor, bank worker, law enforcement, or join the armed services, having this on your record could affect the outcome. Also, the potential employer may request the applicant's permission to seek a background check, and the applicant must consent before it can be requested.
Additionally, a disorderly persons charge can cause immigration problems for non-citizens who are in the process of getting a green card, or nationalization can be exacerbated by a disorderly persons charge as they can be considered unethical behavior. This can result in a non-citizen being deemed deportable or inadmissible, or their visa can be canceled.
Disorderly Persons Convictions and Undesired Ramifications on Background Checks
A disorderly persons conviction will show on your criminal record when a background check is run because it is permanent unless you successfully receive an expungement. However, there are times when a complete background check isn't requested. If a private company with whom you want to work, or a landlord whose apartment you want to rent, performs a background check, they may only request a certain number of years, or perhaps it is a program that limits a search to a certain number of databases. None of which disclose your record. However, it is a bad idea to roll the dice by not talking about your offense up front. You never know if, through other background checks, your record may appear. The consequences of your deception could be charges for fraud.
Larger companies and businesses are more likely to run a complete check than those with less than 20 employees. Younger managers may perceive minor offenses as youthful errors in judgement rather than serious crimes. It is a good idea to do some research before you go in for an interview as to whether the company for which you are applying is known for hiring people whose records are smudged. You may have to accept a job you are less interested in for a while to build up your reputation and job history. Later, you may have less of a problem finding better opportunities.
Another possibility is to clean your record. This is called expungement and it allows for disorderly persons offenses to be removed from your record. Once expunged, they will not appear on any background check, no matter how detailed or thorough. The exception to the general rule applies to jobs in law enforcement and other public positions. Moreover, you will no longer be required to discuss your issue in the past with your hopeful employer in the present.
Process to Expunge a Disorderly Persons Offense in New Jersey
This process can be done on paper or electronically. When you file your petition to expunge your offenses, the system will not correct any mistakes you make or give you any helpful information or advice. Neither will it calculate if you are eligible to submit a petition. It is for those reasons that you should let your lawyer walk you through the process and complete it on your behalf. Any mistakes you make could have a negative effect on the outcome of your request, even if you are eligible. When the court receives your forms, based on the information you and your lawyer submitted, they will or will not confirm your eligibility. If you are found ineligible, the court will most likely refuse your petition for expungement.
It is vital that you and your lawyer put together all relevant information. E-filing makes that much easier than doing it on paper. There is a section where you can retrieve your cases and check to see if all of the information regarding your legal history is correct. There may be errors, so have your lawyer request corrections before you proceed with the process. The system is occasionally incorrect, but by no means regularly inaccurate in listing criminal records from New Jersey. You want to paint yourself as a productive member of society; your job, community work, and family ties all make a difference. For reasons of practicality and accessibility, we will handle the entirety of the expungement process to best position your application for success.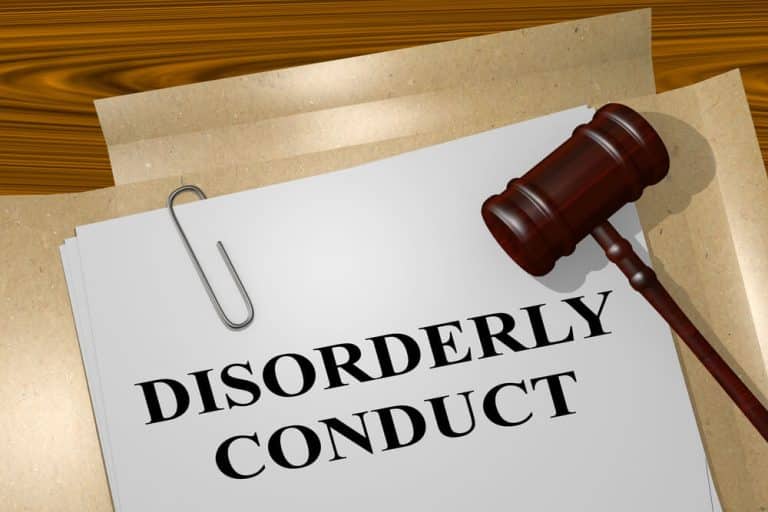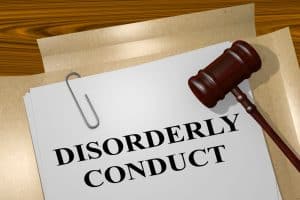 To complete the e-filing, you and your lawyer will be contacted to go over your entire file. Once you confirm that everything has been filled in correctly and there isn't anything left in blank or mistaken information, your application will be sent to the government departments that need to review it. The court will schedule your hearing. The judge will grant or deny your expungement request. The prosecutor can deny or accept it as well.
Additionally, a recent NJ bill called the Clean Slate (Dec. 19, 2019) provides expungement for anyone who has had a clean record for 10 years. The waiting period begins when all the conditions of any past convictions have been completed in their entirety. According to the bill, there is no maximum number of indictable offenses or disorderly persons offenses that can be cleared. However, any specific offense that cannot be expunged will also disqualify a petition for this kind of expungement. Someone who received an expungement is eligible for a clean slate expungement if their petition is approved.
Limit on the Amount of Disorderly Persons Offenses for Expungement in NJ
Up to 5 disorderly persons charges can be expunged, also 1 indictable offense and 3 disorderly persons charges.
Waiting Time to Have an NJ Disorderly Persons Offense Expunged
For a clean slate expungement, 10 years from your last offense is what you will have to wait. An indictable conviction and up to 3 disorderly persons offenses will take 5 years, while the same offenses with compelling circumstances are 4 years. Five disorderly offenses will take 5 years, but with compelling circumstances, 3 years. Compelling circumstances are areas such as your behavior, community participation, job seeking, etc. to assure the court that you are a participating, positive contribution to society.
How Can a Lawyer Help Remove a Disorderly Persons Offense from Your Record in New Jersey?
The most challenging part of the expungement process is being eligible. When the type of conviction, number of convictions, and your sentence, fees, and probation have been completed. There are many statutes that provide the details, exceptions, and rules for your expungement. A lawyer is your best choice to handle your expungement.
The second challenge is completing all the forms carefully and accurately. E-forms are only as good and efficient as the person who fills them out. A lawyer can apply their knowledge of expungement processes to go over every detail of the forms you need for your expungement. You should paint a picture of the excellent citizen you are, as well as a family member, volunteer, employee, and/or person looking for work but getting rejected because of your record. You need the expungement to continue your growth and contributions to the community.
The final complication is managing the expungement hearing. If you qualify and your paperwork is up to snuff, the hearing should be a formality, a walk in the park without a necessary appearance in court. However, if the prosecutor objects or the court is against your expungement, your wise and experienced lawyer can persuade the court to grant your position.
Have You Been Arrested, Charged, or Convicted of a Disorderly Persons Offense? Contact Our Team of Criminal Lawyers Today
If you were arrested, charged with, or convicted of disorderly persons offenses in New Jersey, you might be in front of a serious issue. A conviction might have severe implications, including a lifelong criminal record and the possibility of jail time. Our recommendation for you is to talk with an experienced criminal defense lawyer at The Bronzino Law Firm about your case as soon as possible. The sooner we know about your case, the sooner we'll start working on your defense or expungement.
Please do not hesitate to contact the skilled lawyers at our firm with offices in Brick and Sea Girt if you have any additional questions about defending against disorderly persons offenses, them showing up on background checks, or you require more assistance or clarification for a disorderly persons case in any way. We help clients with disorderly and petty disorderly persons charges and expungements of these convictions in Belmar, Toms River, Mantoloking, Lacey, Barnegat, Point Pleasant, Freehold, Eatontown and other areas in Monmouth and Ocean Counties and South Jersey.
Call us at (732) 812-3102 for a free consultation, or complete our contact form to request a free consultation with one of our lawyers.