Lewdness Defense Lawyers in Monmouth and Ocean County, NJ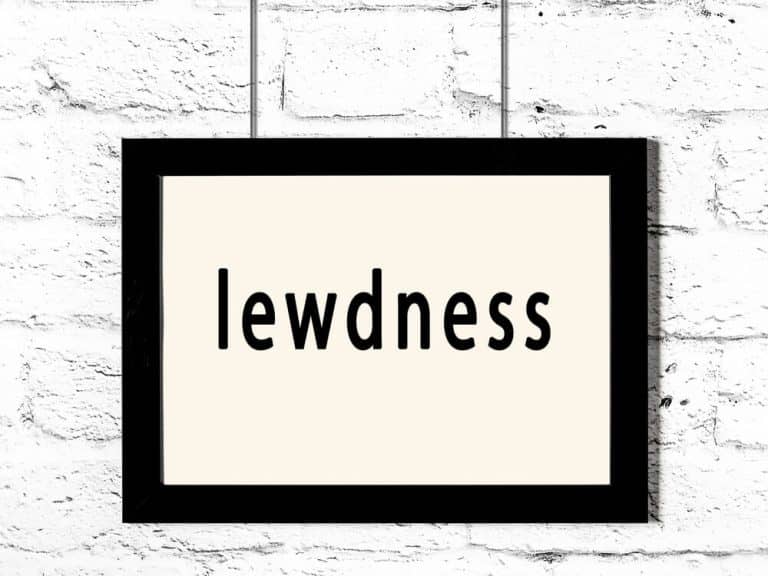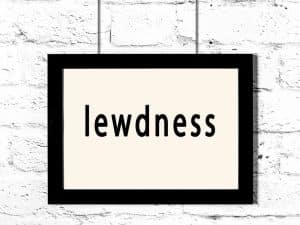 Most of us would never consider exposing ourselves in public, frequently, a night out and one drink too many can lead you into uncharacteristic behavior. New Jersey has various acts ranging from indecent exposure to lewdness.  Lewdness can be divided into several categories and, according to the circumstances, can be a disorderly person's offense or a crime of the fourth degree.  It is a wide criminal offense with many criminal charges, which can lead to jail time, probation, or counseling, depending on the severity of the action.
According to New Jersey law, penalties and fines for lewdness offenses are considered serious charges and the support of a Monmouth and Ocean County criminal defense lawyer becomes of critical relevance. There are a series of possible scenarios to build an effective criminal defense strategy. If you have been charged with lewdness or any other sexual or disorderly conduct offense, our firm can help you. At The Bronzino Law Firm, our criminal defense lawyers have worked on behalf of clients to avoid lewdness and other convictions in Tuckerton, Toms River, Surf City, Lakewood, Harvey Cedars, Belmar, Manasquan, and other courts throughout Monmouth and Ocean County.
Don't hesitate and contact us online; call our Brick or Sea Girt offices at (732) 812-3102, and a member of our staff will connect you with one of our criminal defense lawyers regarding your lewdness charges and discuss the way we can best serve you.
Identifying Lewdness In NJ
Lewdness is the act of exposing one's genitals to arouse or gratify the sexual desire of the person committing the act or anyone else. The show must happen before an adult, a cognitively diminished person, or a child.
Acts That Constitute Lewdness Under NJ Law, N.J.S.A. 2C:14-4
Acts of lewdness are:  public urination, exposing one's genitals to purposefully self-gratify or arouse,  having sex in a public place, exposing yourself to a child four years younger than you, doing so to a child who was 13 or younger, exposing yourself to a child you know to be under 13 years of age, sexual acts in a public bathroom, touching male or female sexual organs in public, sexual acts or touching in a car, in a public park, or on the beach.
Degrees of NJ Lewdness Charges and Key Distinctions
There are three forms of lewd conduct.  The first is a disorderly person offense. A person commits a flagrant and offensive act expecting that they will be seen by people who will be shocked. When it is a 4th degree crime, a person exposes their intimate parts to arouse their sexual desire or someone else's. If the offender knows or has a reasonable expectation, they will be seen by a child at least four years younger or simply a child younger than 13 years old. Thirdly, it is a 4th degree crime for someone who knows they will be watched as they expose their intimate parts to a victim who has a mental disease and cannot interpret the sexual nature of the action.
Evidence of Victim's Prior Sexual Conduct
Evidence of the victim's sexual history will not be divulged to the jury.  If the defendant wants to include it, a motion must be submitted before the trial or preliminary hearing.  The judge may allow it if the evidence is recently discovered or if it will not prejudice the victim. Usually, such evidence is not admitted unless the defendant's sexual conduct is relevant. When the court uses this kind of evidence, it specifies what can be used.  Any evidence of a sexual nature is inadmissible if the incident occurred more than a year past.  Also, evidence of sexual conduct that doesn't involve the defendant is inadmissible.
Evidence of the Victim's Appearance at the Time
The defense usually won't present any evidence pointing to what the victim was wearing when the event occurred.  If by chance, the defense believes that the victim's wardrobe was of importance when the incident occurred, the court will usually consider the evidence in a hearing without the jury.
Penalties and Fines for Lewdness in Freehold, NJ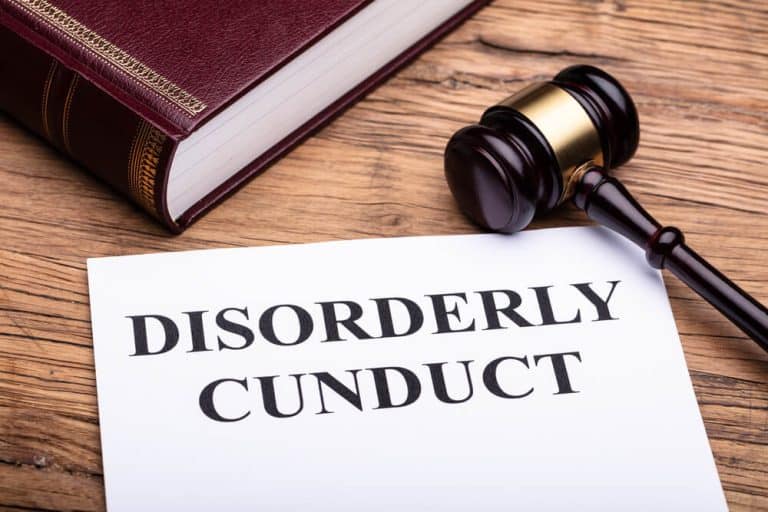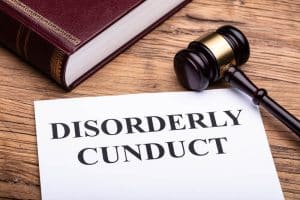 If you are convicted of lewdness, you could be guilty of a disorderly person offense.  There is a possibility of going to jail for 30 days and being charged a fine of up to $1,000.  But if the act was seen by a child under the age of 13 or someone who has an intellectual disability and is unable to understand the significance of your actions, you will be convicted of a 4th-degree crime which could mean a prison term of up to 18 months and a fine of $10,000.  Also, if you are in public office, you could be asked to resign. If your car was part of your crime, your license could be suspended for up to 2 years.
Does Megan's Law Apply to Lewdness Convictions?
No, you do not have to register as a sex offender, nor does your offense apply to Megan's Law.
Correlation Between Lewdness and Alcohol
When people drink alcohol and exceed what one would consider an acceptable limit, they act impulsively and without inhibitions.  As the level of alcohol in the blood rises, the common sense that keeps one from acting inappropriately is overcome. The next thing you know, the tryst with your partner in the car parked on the street is interrupted by rapping the police on the window. Perhaps you are out for a night on the town with friends to let off some steam.  Several drinks later, you have accepted a dare to run through the streets wearing nothing but your shoes, stopping to greet everyone on the road, enjoying their shock. With sobriety comes the realization that you need a lawyer, and fast.
Contact Our Brick & Sea Girt, NJ Lewdness Attorneys for a Free Consultation
Your lawyer is there to help you. It is essential to be straightforward and forthcoming about everything.  Of course, a charge of lewdness is embarrassing.  You could have to go to jail and pay expensive fines, and your criminal record may be besmirched.
Bronzino Law Firm is in your corner. Our respected defense attorneys are ready to defend your case and fight tooth and nail to prevent those things from happening.  We know this is a frightening time, but we have helped others in this situation with great success. We defend criminal cases involving lewdness and many other related offenses in Seaside Heights, Normandy Beach, Howell, Bayville, Lavallette, Mantoloking, and across Monmouth and Ocean County, NJ.
Every case is unique, and we want to give you the best opportunity for a positive outcome. Call Bronzino Law Firm, with local offices in Brick and Sea Girt, today at (732) 812-3102 or contact us online. Initial consultations are always free and confidential.