Navigate the Process of Becoming a Kinship Guardian in Ocean County NJ
Becoming a kinship guardian can mark one of the most beautiful opportunities in your life. Nonetheless, these miraculous and life-changing opportunities can become complicated, confused, and a source of legal troubles.
Adoption and parenthood can present a multitude of challenges, requiring extensive legal knowledge of the rights and responsibilities, the differences in guardianship types, and more. Due to the sensitive nature of kinship legal guardianship in New Jersey, it is imperative to work with a qualified attorney throughout the process.
What Does Kinship Legal Guardianship Refer to in New Jersey?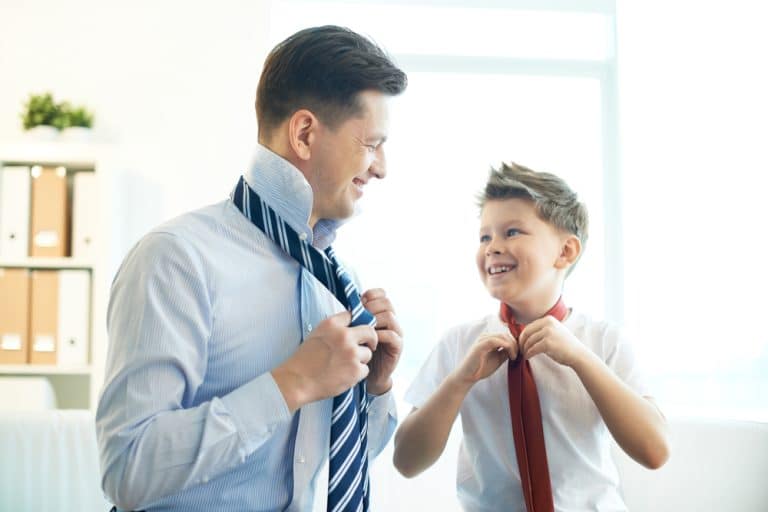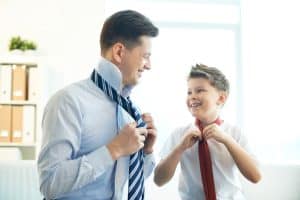 Kinship legal guardianship refers to situations where a relative or other person becomes the long-term legal guardian for a child. Courts appoint a close family friend, relative, or another adult tasked with caring for the child if parents are unable to.
With kinship legal guardianship, a caregiver can be appointed to care for a child. The parents may lose custody and have difficulty regaining custody once it has been lost. The caregiver assumes most responsibility for the child. Parents can still have contact, attempt to resume custody, or oppose a court action by the caregiver.
Neither birth nor adoptive parents will have legal custody of their child if a court grants kinship legal guardianship to a caregiver. However, they still have the power to consent to an adoption or a name change, the obligation to pay child support, and the right to visit their child. Children can still legally visit siblings and extended family, with approval from the court or the kinship legal guardian. Children can also still inherit from their birth or adoptive parents and receive insurance or government benefits through them.
NJ Prerequisites to Become a Caregiver
Caregivers do not have to be related to a child in order to obtain kinship legal guardianship. The program is available to those who have legal relationships with children within their care and family friends. Foster parents can also apply for the same title.
Caregivers are eligible for kinship legal guardianship if a child has been living with the caregiver for a minimum of 12 months if the parents are incapacitated or otherwise unable to take care of their child if the caregiver is related to the child, the caregiver has the financial means to provide for the child and if the caregiver can prove to the court that it is in the best interest of the child to remain with them.
What are the Rights and Responsibilities of Kinship Legal Guardians?
Caregivers can request that courts appoint them the kinship legal guardian for a child living in their home if the child's birth parents are unable to care for the child in question. Once granted kinship legal guardianship, a caregiver has the same rights and responsibilities as a birth parent, which extends to decisions regarding the childcare, consent for medical treatment, plans for the child's education, services for the child, and the responsibility of guaranteeing their child's well-being and overall safety. The Kinship Navigator Program can provide further insight into the rights and responsibilities of guardians.
Difference Between Adoption, Kinship Legal Guardianship, and Guardianship
New Jersey adoption brings with it complicated legal requirements to determine the type of adoption, primarily open or closed. Such determination can facilitate or prohibit updates exchanged with birth parents and visitation and even discussion of parentage. Legal adoption requires the parental rights of birth parents to be terminated. Stepparents looking to adopt younger members of their combined family must first remove legal rights from the birth father before adopting the child.
Kinship legal guardianship does not terminate parents' rights allowing birth parents to seek visitation and remain financially responsible for the child.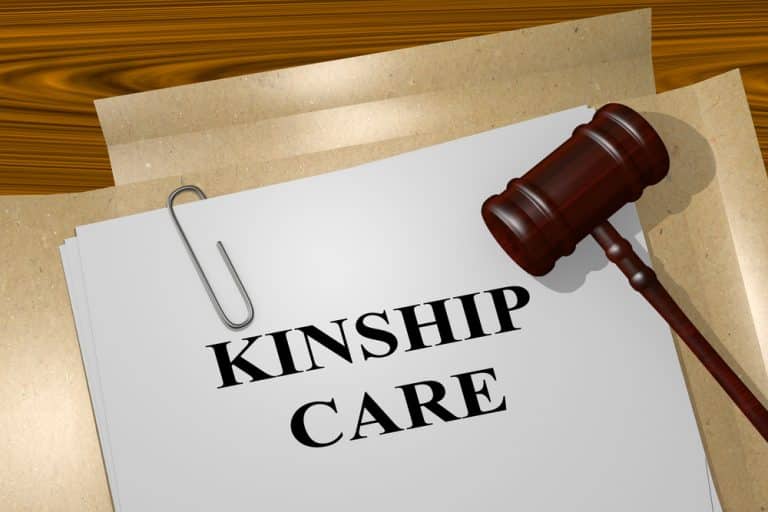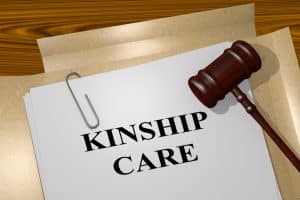 Once appointed, a kinship legal guardian is responsible for the child until they turn 18. The court can end the guardianship before this benchmark if it is in the child's best interest, if the parents are now able to care for their child, or if the legal guardian is no longer able to care for the child. To do so requires a motion filed with the court, after which a hearing is held to determine whether the guardianship should conclude. Parents who want to regain custody must prove that the circumstances which resulted in the guardianship are no longer and the parent is now willing and able.
Kinship legal guardians can capitalize on state-funded financial aid to cover the cost of caring for children such as nephews, nieces, or grandchildren. Moreover, caregivers are eligible if they have cared for a child over the last 12 months with legal status as kinship legal guardianship.
Contact a Brick NJ Kinship Legal Guardianship Attorney Today
Given the delicate nature of kinship legal guardianship, families and family friends cannot afford minor mistakes at the risk of the child's well-being. Appropriate legal counsel can help navigate through this process, which is why talking to an experienced lawyer about your case is such a critical decision. An attorney can help assess situations for kinship legal guardianship versus adoption, facilitate appropriate legal paperwork and court hearings for kinship legal guardianship, and provide legal guidance to facilitate applications for state-funded financial aid and regaining custody of children.
At Bronzino Law Firm, our team of Family Law Attorneys has vast knowledge in the area of kinship legal guardianship, child abuse and neglect, child custody disputes, and more. Having helped clients in Sea Girt, Holmdel, Point Pleasant, Middletown, Toms River, Lakewood, and across Ocean and Monmouth Counties, we are ready and willing to do what it takes to best serve your needs and the needs of the child you care so much about.
Contact us at (732) 812-3102 or fill out our online contact form for a free consultation. Talk to one of our lawyers who are committed to listening to your case and handling it in a personal way.