Final Order of Protection Attorneys Monmouth and Ocean County NJ
Advising our Family Law clients in Brick, Toms River, Point Pleasant, Spring Lake, Jackson, and Freehold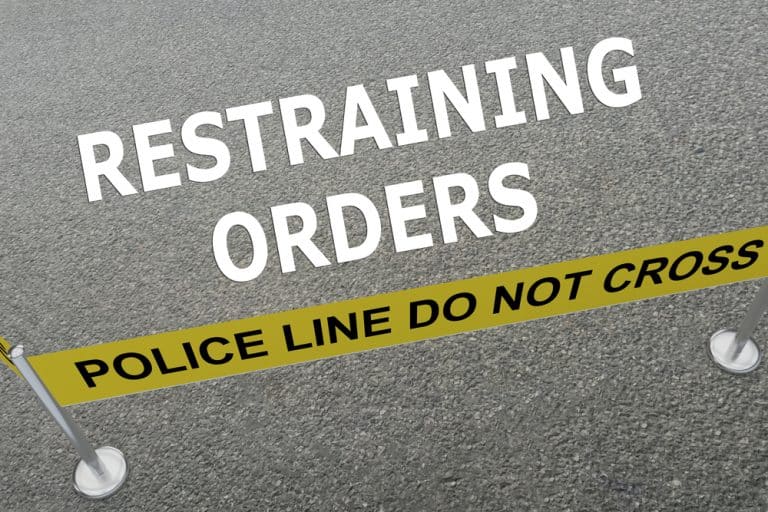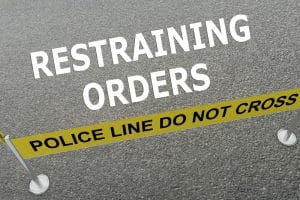 New Jersey's state protects domestic violence victims and certain other crime victims with protective orders, commonly known as restraining orders. New Jersey law permits restraining orders as part of the 1982 law known as the Prevention of Domestic Violence Act. A restraining order is a court-ordered document that can prohibit one person from contacting or coming within a certain distance of someone else for a set period.  A final restraining order imposed by a judge can be vacated or revoked but requires a special process.  Otherwise, it could remain in effect for the rest of your life. Violation of a restraining order can be a criminal offense, even when the protected party wants to lift the order and consents to contact. Even in these cases, you could be charged with a criminal offense.  A New Jersey restraining order attorney can help construct and submit your appeal.
What Is the Purpose of a Restraining Order?
In New Jersey, the courts use restraining orders to protect domestic violence victims and sexual assault victims from their abusers or assailants. They can also use restraining orders to prevent contact between the parties, provide spousal or child support, and order temporary child custody. Restraining orders are a necessary protection for victims of violence and sexual assault.
But restraining orders can also have severe consequences for the defendant. If a court orders a final restraining order (FRO), the defendant will be fined $500, fingerprinted, photographed, and placed in a domestic violence registry. New Jersey law also prohibits the defendant from owning or possessing firearms. In some cases, police can remove the defendant from their home. The defendant may lose custody of their children, be ordered to pay spousal and child support, and continue paying a mortgage or rent. If you face a hearing for a restraining order, it's essential to contact an experienced New Jersey criminal attorney as soon as possible.
Why Should I Appeal a Restraining Order?
Restraining orders can have strict consequences in New Jersey. The court may remove you from the home you share with the plaintiff and prevent you from contacting the plaintiff or any children you share. You could lose custody of your children, and the court could order you to pay spousal and child support. The court could also order you to continue paying the rent or mortgage in a home you do not occupy. Additionally, the court will fine you $500 and order you to be fingerprinted, photographed, and placed in a domestic violence registry.
If you violate a restraining order, it is a criminal offense and considered criminal contempt of a court order. Any allegation of violating a restraining order mandates an arrest.  The violation can be inadvertent or be as small as a text or email to the victim. A second violation will result in a mandatory 30 days in jail. If you face a restraining order hearing, it's essential to contact an experienced New Jersey criminal attorney as soon as possible.
What Is the Process For an Appeal?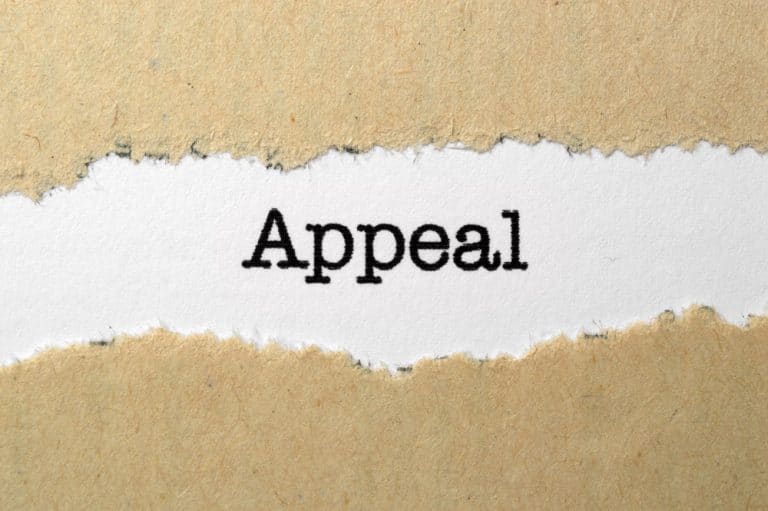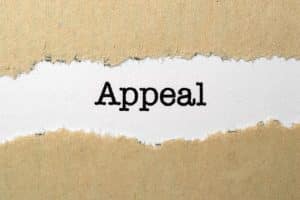 You cannot appeal a temporary restraining order (TRO). A judge typically enters a TRO without notice to the defendant, and the order is only good until the hearing for the final restraining order (FRO). The hearing for the FRO is typically within ten days of entry of the TRO. At the hearing for the FRO, both parties will have the opportunity to tell their story and present evidence and witnesses to the court.
Once a judge has issued a final restraining order against you, you have a limited time in which to file your appeal. That time to file your appeal is limited to 45 days after its imposition. In the appeal, you will be required to allege that errors made during the trial warrant a reversal of the final restraining order's imposition.
The error must relate to the facts, evidence, or law to be a valid basis for your appeal. Grounds for reversal may include, but are not necessarily limited to:
The judge incorrectly interpreted or applied the law: If the judge misapplied or incorrectly interpreted New Jersey law, that mistake can be grounds for a successful appeal. Judges are required to do their job correctly, and when they do not, you should not be punished for it.
The judge misinterpreted the facts: Judges are also expected to correctly analyze and apply the facts of the case to New Jersey law. Judges commonly misremember testimony or flat-out get things wrong. When they do, it could be the basis for a successful appeal of your final restraining order.
The judge misapplied the rules of evidence: Specific rules are in force regarding what evidence the court may consider when deciding on the final restraining order. When the court gets it wrong, the final restraining order may not be valid.
The judge's findings were not complete: The opinion the judge sets forth must state in detail the ground for the restraining order, including the prior history of domestic violence, the predicate act, and that a restraining order was necessary to protect the well-being and safety of the plaintiff. Failure to state any or all of these is grounds for the reversal of the final restraining order.
If you are considering filing for divorce or know of someone, all your rights must be protected.  You need someone in your corner to support you doing this difficult time.
Contact a Domestic Violence Lawyer Today to Protect Your Rights
At Bronzino Law Firm,  we successfully represent clients in Brick, Toms River, Point Pleasant, Spring Lake, Jackson, and Freehold. Whether you have yet to decide your next steps fully or are ready to move forward immediately, our knowledgeable team of attorneys is only a phone call away.
Contact our Brick office by calling (732) 812-3102 today for a free and confidential consultation to discuss your individual needs and concerns.