What Age Can a Child Decide Where to Live in Ocean and Monmouth County?
Serving Clients in towns including Asbury Park, Wall, Toms River, Brick, Sea Girt, Manasquan, Neptune, Spring Lake, Brielle, and more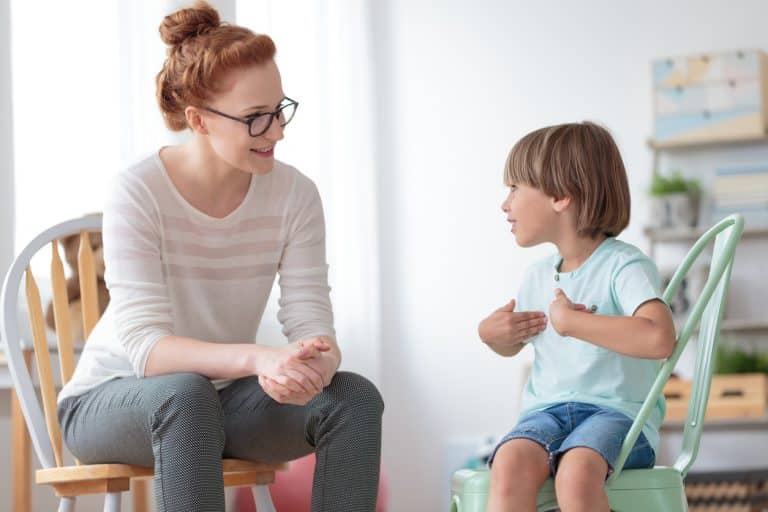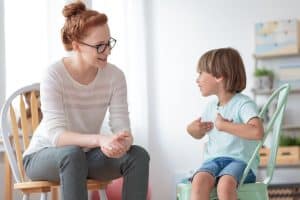 When facing divorce or civil union dissolution litigation, one of your major concerns may be child custody. As an unmarried parent whose romantic relationship has ended, child support and child custody can play just as important, and often difficult-to-resolve role as they do during any divorce. What will your relationship with your child(ren) look like? Who will the child(ren) live with? And who gets to decide what is in the child(ren)'s best interest? 
Are you involved in a high-conflict custody battle where there is a history of domestic violence or substance abuse? Or are you the parent of someone currently in the middle of a divorce and concerned about your rights as a grandparent and your visitation rights  with your grandchildren?
At The Bronzino Law Firm, LLC we are ideally equipped to deal with tough questions like these. Our experienced attorneys can help you present your position to the courts, help you understand and comply with the associated legal requirements and processes, and ultimately help you to secure the type of custody and visitation agreement that is fair to you and the child(ren). We understand how to identify each client's unique concerns and needs when deciding child custody, and how to craft a plan of action which is in the best interest of our clients and their children, and in accordance with New Jersey Child Custody Statute N.J.S.A. 9:2-4.
Having fought for – and won – favorable child custody resolutions for clients in Ocean County, Brick, Jackson, Toms River, Point Pleasant, and the surrounding areas, The Bronzino Law Firm, LLC is ready and willing to help you too.
Call our Brick or Sea Girt office today at (732) 812-3102 to discuss your unique needs, concerns, and situation when it comes to any kind of custody matter in a free and confidential consultation.
When Will the Court Consider a Child's Parental Preference?
According to N.J.S.A. 9:2-4(c), the court must consider 14 factors before making a determination regarding child custody. One of which is the child's parental preference if they are of sufficient age and capacity to reason. A child's maturity and ability to reason, not necessarily their chronological age, is assessed on a case-by-case basis at the discretion of the presiding judge.
Although it's highly unusual for a child to testify during a custody hearing or divorce proceedings, the child's opinion may be made known through a variety of means that removes much of the stress and trauma a child may feel if it has to choose one parent over the other in a public forum. In some cases the judge may interview the child, using their own questions and additional ones provided by attorneys for each party. Responses to these questions are recorded and documented in a court transcript.
Generally, a judge doesn't have to follow the custodial preferences of a mature child, although a young child's expressed preference could be an influence affecting a judge's custody decision. However the court decides, the goal and intent are with the child's best interests in mind.
Will I need a Guardian ad Litem or child custody evaluator?
Another option in lieu of a child testifying is that the court can appoint a Guardian ad Litem ("GAL") to represent the best interests of the child. The Guardian ad Litem may do investigations into the fitness of the parents to determine who fits the needs of the child most and can speak with the child to better ascertain their needs and wishes, and share these feelings as part of the custody proceedings. 
A custody evaluator, on the other hand, may be more common in cases that cannot be resolved through mediation. Pursuant to New Jersey Family Courts Rule 5:8-1. Investigation Before Award, many cases involving child custody disputes will involve a child custody evaluation. These evaluations are generally done by family experts, psychologists, social workers, or other individuals who are qualified to recommend a beneficial custody arrangement for the child. At the end of the evaluation process, the findings of the evaluator often have a strong impact on the eventual child custody agreement.
Contact a Toms River Child Custody and Parental Preference Attorney Today
At the Toms River, NJ law office of Peter J. Bronzino, we understand how important your children are to you, and we are ready to work with you to pursue a co-parent or child custody arrangement that works for you and your children. 
We know how to help you negotiate for the child custody settlement you want while staying focused on the best interests of your children. In some situations, it is possible to resolve child custody disputes with creative negotiations and a pledge to collaborate. We are prepared to work with your spouse to peaceably reach a child custody arrangement, but we are also ready to aggressively defend your rights and needs in court if it becomes necessary.
To speak with our offices today in a free consultation about your child custody issue, please contact us online or through our Brick offices at (732) 812-3102.