Main Reasons for Court-Ordered Home Selling in NJ Divorce
A Judge Takes Multiple Factors into Consideration when Making a Decision to Require the Sale of a Home as part of a Divorce or Post Divorce Proceeding in New Jersey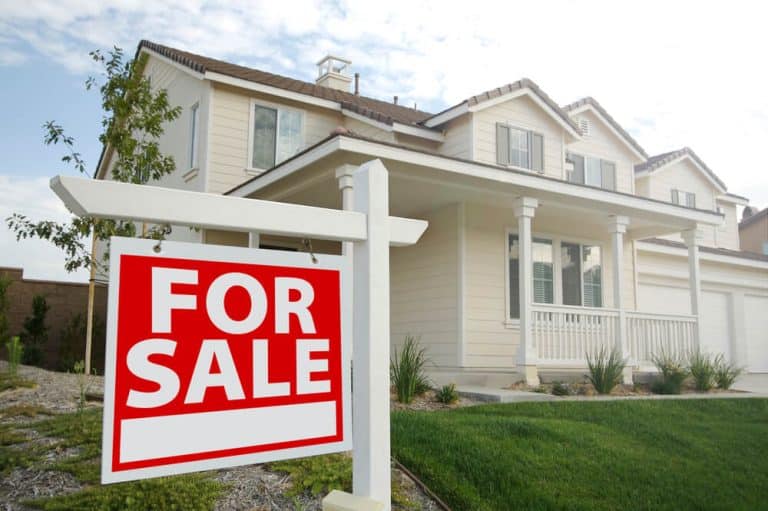 If you are currently going through a divorce in New Jersey or experiencing post-divorce issues related to arrears of payments ordered by the court in your divorce, you may be wondering if the judge can force a sale of your home.
The short answer is yes. Courts have broad discretion in these cases to divide marital property equitably or provide an appropriate remedy for non-payment of alimony or equitable distribution, both of which may involve the liquidation of real estate property including the marital home, even if one of the spouses is living there. In some situations, the court may even order a spouse living in a home to vacate the property and appoint an attorney to effectuate the sale of the home, if necessary.
It is imperative to get a knowledgeable attorney to assist you with your divorce, before or if the court gets involved, and you lose a good chance to make the most empowered decision about your property. We are dealing with significant issues here—possibly one of your most valuable assets—and consulting with an experienced lawyer at the Bronzino Law Firm can have a profound impact. Before, during, and especially after your divorce is finalized, our team of family and real estate lawyers have the skill and motivation to guide you through these challenging times.
As you continue on to learn more about how divorce may have a direct impact on the sale of the home where you live or previously lived with your spouse in New Jersey, remember that you can always contact our offices in Brick and Sea Girt at (732) 812-3102 or send us an online message to go deeper into your particular situation. An attorney on our team is prepared to provide you with personalized assistance in a free initial consultation.
Specific Scenarios in which a Judge Can Force a Home Sale in a NJ Divorce Case
There are two primary situations in which a New Jersey judge might force the sale of a home as part of a divorce or post-divorce: to equitably distribute the marital assets during a divorce or to liquidate an asset to pay a spouse's alimony or equitable distribution arrears. It is important to note that just because you are going through a divorce does not mean the judge will force a sale of your home to divide the proceeds. There are many other factors that go into determining how to equitably divide your marital assets including available liquid cash, stocks, bonds, money in retirement accounts, other property owned, and future income.
The parties may work out a settlement in which one spouse keeps the marital home and then pays the other scheduled payments of equitable distribution over a designated period of time in the future. However, if there is no other way to equitably divide and distribute the marital property or the parties cannot agree how to do that, the judge may order the marital home to be sold and the proceeds of the home to be equitably divided.
Forced Sale of Real Estate to Equitably Divide Assets during a Divorce in New Jersey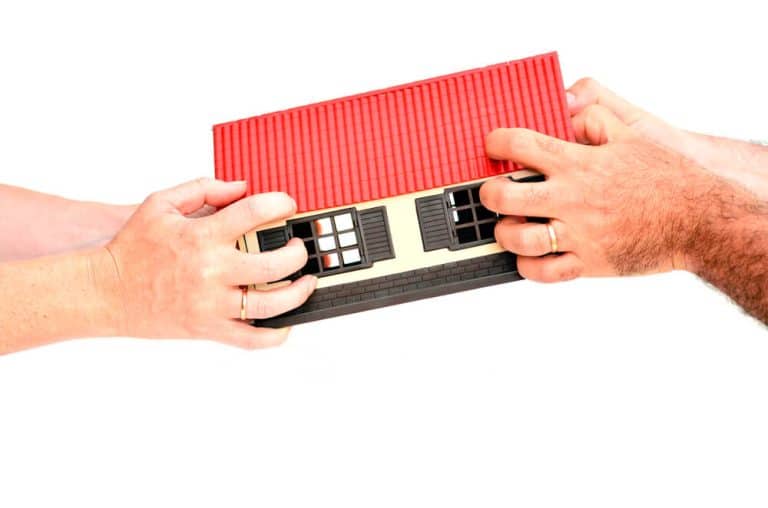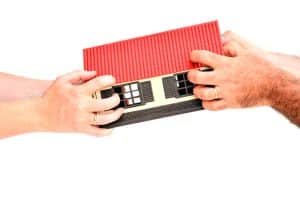 Under New Jersey law, the court is allowed to tailor a remedy to fit the needs of the situation and achieve an outcome that is just and reasonable. The court can order the sale of a home before a divorce is final to liquidate and equitably distribute marital property. It is very important to understand that in New Jersey property in a divorce is distributed equitably not equally.
Equitable means that the division must be fair and just based on the totality of the circumstances, which includes many different factors like length of the marriage, income of the parties, age of the parties, standard of living during the marriage, economic situation of each party at the time of divorce, and more. Therefore, one spouse may be given a greater portion of the assets during the divorce but the division is deemed to be fair and just based on the circumstances.
Two Previous Cases Shed Light on Mandatory Sale of a Marital Home in NJ
Bautista v. Bautista
In a New Jersey divorce case, Bautista v. Bautista, the wife received the marital home in a divorce. She was ordered to take the husband's name off of the mortgage within a certain period of time, but failed to do so. Then, an enforcement order was issued requiring the wife to refinance the home and remove the husband's name or the court would force the sale of the property.
The wife failed to comply with the order and was ordered to vacate the property unless she sold the property by an extended deadline, reasoning that the house might sell faster if the wife was not living there. On appeal, the court held that while the court has broad discretion, it must state its factual findings and correlate them to its legal conclusions, and that, in this case, the lower court failed to find any evidence that the wife intentionally delayed the sale of the house or that the house would sell more quickly if the wife was not occupying the property.
W.S.H. v. V.L.P.
In another New Jersey case involving the forced sale of a home, W.S.H. v. V.L.P., the court ordered a wife to sell a beach home that she retained in her divorce, after she failed to make alimony and equitable distribution payments and fell into arrears. Given her previous repeated failure to comply with the court's orders, it also appointed an attorney-in-fact to sell the house.
Other Assets Besides the House that You May be Forced to Sell
As stated above, the court has a lot of discretion in deciding how a marital estate should be equitably distributed when the parties cannot otherwise agree or to enforce an order that is violated by one of the parties, as long as the remedy is just, fit, and reasonable. In addition to forcing the sale of a home, the court may order a party to cash out or liquidate other assets like stocks, bonds, vehicles, boats, and even other types of personal property like artwork or jewelry if it is marital property or property acquired during the marriage.
If You are Facing Divorce or Post-Divorce Issues with Real Estate, Do not Delay in Contacting our Brick & Sea Girt Locations
If you are going through a divorce or dealing with post-divorce issues with your former spouse, it is critical that you have the assistance and expertise of an exceptionally informed and creative New Jersey divorce attorney. The forced sale of a home either to equitably distribute assets or to pay alimony arrears can create a huge legal and financial burden. There may be another way to resolve the situation, but those solutions are very fact-specific. Before losing your home, contact our team of experienced attorneys at Bronzino Law Firm today.
On the other hand, if you are facing challenges with your spouse or former spouse in receiving the funds you are entitled to, our divorce lawyers are prepared to do the work to ensure that you are properly compensated. Contact us to address all of your divorce and real estate-related needs in Wall, Lacey, Holmdel, Toms River, Ocean Township, Red Bank, Sea Bright, Freehold, and other towns in Ocean and Monmouth County for a free consultation at (732) 812-3102, or complete our online form about your case and take the first step toward successfully resolving your home sale difficulties. We are here to answer and address all of your concerns and craft the best strategy to reach your goals during and on the road after divorce.