Beach House Real Estate Transactions at the New Jersey Shore
Our Real Estate Lawyers Assist Clients with Selling and Purchasing Beach Home Properties in Point Pleasant, Manasquan, Belmar, Beach Haven, Lavallette, and other Shore towns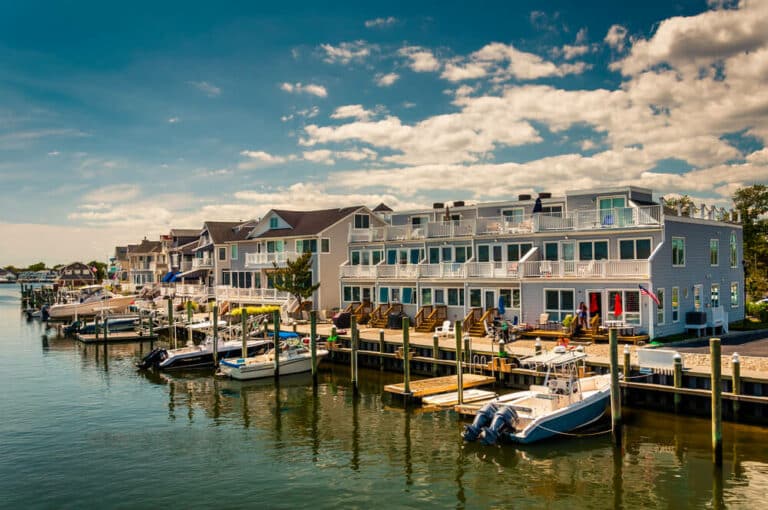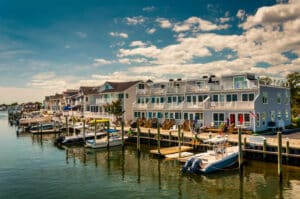 Whether in search of an oceanside getaway or a lucrative investment property, many Jersey natives, Tri-State area residents, and even out-of-state investors find a beach house or "shore house" in New Jersey to be the perfect fit. Popular and nostalgic spots like Seaside Heights, Jenkinson's Boardwalk in Point Pleasant, Spring Lake, Long Beach Island (LBI), and so many other quintessential Jersey Shore towns in Monmouth County and Ocean County make for the perfect location for an NJ summer getaway.
If you are in the market for a shore house in New Jersey, there are some unique considerations you should be aware of to ensure that your vacation or investment purchase is a wise one. Our Jersey Shore real estate lawyers will guide you through the purchase and sale of a NJ beach house, important legal and tax considerations, what to look out for during your home inspection, and the role of a real estate attorney at our firm in carrying out the successful completion of your transaction.
Contact The Bronzino Law Firm to speak to a real estate lawyer who can address your unique needs and concerns in a free consultation. Our talented team, led by Peter J. Bronzino, Esq. will advocate and inform you every step of the way during your beach house purchase or sale. With local offices in Brick and Sea Girt, we have assisted hundreds of clients with real estate matters in Sea Bright, Asbury Park, Spring Lake, Monmouth Beach, Margate, Bradley Beach, and throughout Monmouth County and Ocean County. Call us at (732) 812-3102 today.
How to Choose a Town for a New Jersey Beach House
Like most real estate investments, when choosing the best property at the Jersey Shore, it all comes down to location, location, location. To find the best location, you must first consider your primary purpose for the property. Will this home be a vacation spot for your children, parents, and grandparents to come together for long summer weekends? Would you like to rent the home on Airbnb or Vrbo? Would you or your ideal renters prefer a quiet, elegant town like Spring Lake to enjoy long strolls on the beach and brunch at The Breakers or a family-fun spot like Point Pleasant with mini golf and ferris wheels on Jenkinson's Boardwalk?
Determine your primary intention for the property and, if you can, spend some time driving around the region to visit different towns. You may already be very familiar with one particular shore town. It's hard to compete with the power of nostalgia, but it's still beneficial to do your research and get a feel for several different communities before deciding on an area to search for properties.
What Happens when Buying or Selling a House at the Jersey Shore
New Jersey beach houses are typically in high demand and move quickly. With that said, many of today's buyers are looking for move-in ready properties with updated amenities. If you are selling your NJ shore home, remove as many personal items as possible and pare down on extra furniture pieces to "stage" the property. You want buyers to be able to easily imagine themselves in the home rather than feeling like they are visiting yours.
If you are in the market to buy a New Jersey shore house, enlist the help of a real estate agent. With convenient websites like Zillow.com and Realtor.com, it is very easy to search for new listings from the comfort of your coach. However, working with a local real estate agent can help you find properties before they are even on Zillow. Your agent can also reach out to the listing agent to obtain disclosures for the property, which can help you determine whether viewing the property is worth your time.
Whenever a home is listed for sale, the seller is required to make certain disclosures about any known material defects of the home, including foundation, plumbing, and electrical issues. If you're not looking for a fixer-upper, reviewing a listing's disclosure can be very useful.
Aspects to Consider Before Making a Final Call
Before you list your beach house or start looking to buy one, determine what your bottom line is financially. As a seller, you will need to choose a listing price. Your realtor will help you determine what this price should be based on the amount that the last several comparable homes in your area sold for. You should also decide how much you may be willing to come down in price during negotiations with a potential buyer, if necessary.
If you are a buyer, it is wise to obtain a letter of mortgage pre-qualification from your lender, unless you plan to purchase the property in cash. When you submit an offer on a property, the seller will likely want to see a lender letter before accepting your offer, so they have some assurance that you will be able to obtain the necessary financing for the property.
Once you have made or accepted an offer, a home inspection will take place. This is an opportunity for the buyer to make sure that there are no problems with the home. Whether you are planning to buy the property for personal use or as a rental investment, this step is important. Your inspector should check for all of the typical problems and concerns of any type of home, plus signs of previous flooding or hurricane damage, as these problems are so prevalent in New Jersey beach homes.
Keep Legal, Tax, and Other Special Considerations for Shore Houses on the Radar
Pat Special Attention to Flood Zones
There are several considerations unique to buying and selling a beach property in New Jersey. First, you must know whether the property is in a flood zone. If you are selling a property in a flood zone, you are not specifically required to disclose whether the property is in a flood zone or whether the property has flooded before. You are, however, required to disclose any material defects of the property that are not easily observed. If you are uncertain about what you should disclose, then you should consult with a New Jersey real estate attorney.
If you are buying a property in a flood zone, you must understand what risks that brings to your investment and what restrictions may apply to your further development of the property. As noted above, sellers are not required to disclose the fact that a property is in a flood zone or has flooded before. Therefore, it is critical that you conduct your own research on the matter. You can find out if the area has been deemed to be a flood zone by the State of New Jersey and also ask your home inspector to check for signs of the previous flooding on the property, like water lines or a musty smell in the basement.
New Jersey recently expanded its protection of flood zones, further restricting development in these areas and requiring that new buildings be elevated. If you are purchasing a property with the intention of further developing it, these are important considerations for your decision.
Homeowners' Association Restrictions
You should also carefully consider any restrictions imposed by a Homeowners' Association (HOA) that the property is a part of. If you plan to use the property as a vacation rental, you must be sure that the HOA does not prohibit such activities. There may also be restrictions in changes you can make to the exterior of the property. Be sure that you completely understand all of the restrictions outlined in the HOA's Declaration of Covenants, Conditions, and Restrictions (CC&R). If you are unsure about any issues relating to the HOA, review the CC&R with a New Jersey real estate attorney.
If the HOA allows the property to be rented as a short-term vacation home and you wish to use it in that manner, you may consider utilizing a property management company to help you execute all the various tasks and logistics involved with that business model from booking to cleaning.
Tax Implications
Finally, you should consider the tax implications of investing in a vacation rental property. If the property is not your primary residence, you will miss out on certain tax benefits, but you can take advantage of different tax benefits if you are operating a vacation rental business by deducting certain expenses. To take advantage of this, you can only use the property for personal use for less than 14 days in the year. In this situation, you might consider forming a separate legal entity for your rental business like an LLC. You can deduct the cost of property management and even furnishings for the house, but you must be able to show that the property was in fact used as a vacation rental property and not for personal use.
An Experienced Real Estate Attorney Can be a Valuable Asset in Your Beach House Purchase
It is fairly typical for the purchase of a New Jersey beach house to involve HOA restrictions and possible flood or hurricane concerns. A home inspection will be a very important step in the sale and purchase of a NJ shore house, but before the inspection occurs, you must be clear on the contingencies in the sales agreement that may be implicated by the home inspection. If you are a seller, you must understand what contingencies may release the buyer of their obligation to close on the property.
As a buyer, it is absolutely crucial that you have your sales agreement reviewed and edited by an experienced NJ real estate attorney, who can ensure that an unfortunate discovery of undesirable HOA restrictions, flooding, hurricane damage, foundational issues, and any other concern you may have about the property is addressed in the purchase contract. This will protect you from liability for breach of contract if you discover a problem anticipated as a contingency in the sales contract so that you can exit the contract without closing or facing legal and financial consequences.
Contact Our Sea Girt Real Estate Lawyers for Help with the Sale & Purchase Process for Your Beach House
If you are buying or selling a New Jersey shore house that was or will be used as a vacation rental property, it is important to treat this endeavor like a business from the very beginning and consult with a real estate attorney before signing a purchase agreement to ensure that your rights are protected. For more information about how our team of dedicated real estate attorneys can help, contact us today for a free consultation.
The Bronzino Law Firm is committed to best serving your needs in a beach house real estate transaction at the New Jersey Shore, including in Highlands, Long Branch, Ocean Grove, Seaside Heights, Wildwood, and other communities in Monmouth and Ocean County. Set up an appointment to meet with a lawyer at our firm, call (732) 812-3102 for immediate assistance, or complete our online form.