SURVIVAL ACTION OCEAN COUNTY NJ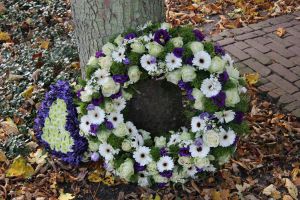 If a person dies as a result of someone else's conduct, the deceased's estate can recover for their injuries. In New Jersey, this is commonly known as a "Survival Action" which is governed by N.J.S.A. 2A:15-3. It provides:
N.J.S.A. 2A:15-3 Actions which survive; torts to decedent; funeral and burial expenses; time to bring action
Executors and administrators may have an action for any trespass done to the person or property, real or personal, of their testator or intestate against the trespasser, and recover their damages as their testator or intestate would have had if he was living.
In those actions based upon the wrongful act, neglect, or default of another, where death resulted from injuries for which the deceased would have had a cause of action if he had lived, the executor or administrator may recover all reasonable funeral and burial expenses in addition to damages accrued during the lifetime of the deceased.
Every action brought under this chapter shall be commenced within two years after the death of the decedent, and not thereafter, provided, however, that if the death resulted from murder, aggravated manslaughter or manslaughter for which the defendant has been convicted, found not guilty by reason of insanity or adjudicated delinquent, the action may be brought at any time.
WRONGFUL DEATH LAWYERS BRICK NJ
CONTACT US TODAY FOR A FREE INITIAL CONSULTATION
If you believe your loved one's death was the result of another's negligence or wrongdoing, contact the Bronzino Law Firm immediately for a free thorough consultation. We have the experience necessary to bring you and your family justice during this extremely difficult time.
Free Consultation | Ocean County Wrongful Death Attorney
Call (732) 812-3102 or send an email to schedule a free consultation.