BRICK WRONGFUL DEATH LAWYER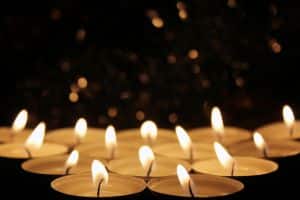 Losing a loved one is never easy. When someone is killed in an accident that was caused by another person's negligence, his or her loved ones are often left devastated with many questions.
At The Bronzino Law Firm, we understand the challenges that you are facing and we are committed to doing everything possible to help you seek appropriate compensation from the responsible party. Under the New Jersey wrongful death statute, you may be able to collect damages for expenses such as:
Burial expenses
Funeral expenses
Loss of service
Medical expenses
Future financial earnings
While nothing can take away the pain of losing someone you care about, a knowledgeable lawyer can alleviate some of the stress associated with unexpected expenses and answer your questions about your legal case.
When accidents turn fatal, do not hesitate to seek the representation you deserve. These matters have strict statutes of limitations, and acting promptly can protect your rights and help you preserve crucial evidence.
Contact Our Wrongful Death Attorney In Brick
A lawyer experienced in wrongful death matters can help you understand the law that applies to your case and pursue the proper compensation for the losses you have suffered.
To learn more, please contact The Bronzino Law Firm, to arrange a free initial consultation. Call our office in Brick, New Jersey, at (732) 812-3102.