Calling Off Your Divorce in New Jersey?
Options Are Available If You and Your Spouse Have Second Thoughts After Filing for Divorce in Toms River, Jackson, Freehold and Ocean and Monmouth County, NJ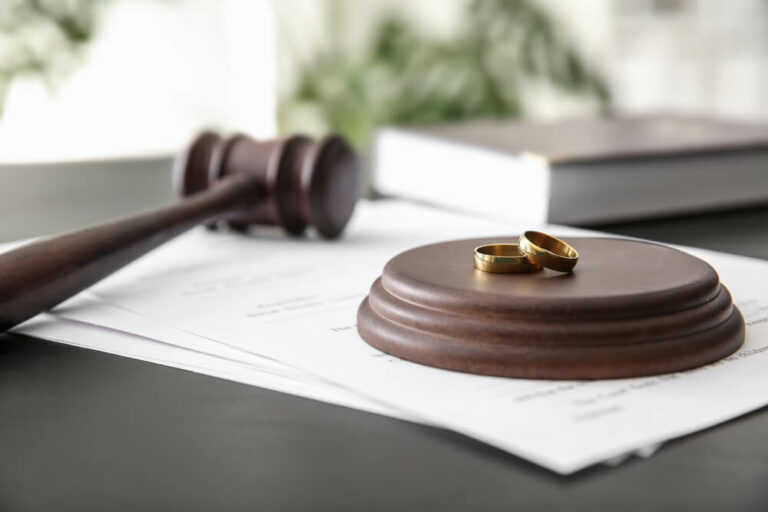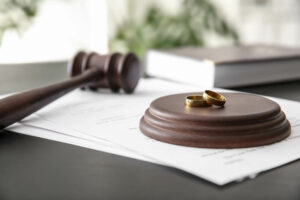 Divorce can be the worst time in a person's life. Whatever the circumstances are, there is usually suffering involved by one or both parties to a divorce. Since divorce can be a long, drawn-out process, there is a lot of time for both parties to think about what they are doing, what they are going through, and what the children may be feeling. Therefore, it is not uncommon that one or both parties may want to put the brakes on and stop the divorce. Whether it is a change of heart or the divorce is disputed from the beginning, parties often attempt to stop their divorce.
A spouse may choose to try to save the marriage or remain married for the sake of the children. Parties to a divorce often decide that it is more fiscally sound to remain married, whether it's for tax purposes, health insurance, or retirement benefits, or a spouse is concerned about the financial impact it will have on them after the divorce is finalized and they are single. Obviously, there are many reasons to stop your divorce, but stopping the divorce is often challenging, if not impossible, if you are not the petitioner. Here, our divorce attorneys delve into the various reasons, options, procedural steps, and key considerations if you change your mind and decide to call off the divorce after filing in New Jersey. Call (732) 812-3102 to discuss your case with one of our lawyers free of charge.
Is It Possible to Stop my Divorce in New Jersey?
Your chances of stopping the divorce depends almost entirely upon whether or not you initially filed for it or are the petitioner of the case. Though, in New Jersey, divorce can be unilaterally decided to be followed by one party. Courts may decide to issue a "default judgment," in which case the court is able to finalize the divorce, as well as grant the filing spouse all the relief they seek.
A Reconciliation agreement is created after the beginning of the marriage and is among the various mechanisms known as "postnuptial" agreements. There are many kinds of "postnuptial" agreements, but only the reconciliation agreement states that both parties agree to dismiss the divorce proceedings and reconcile the marriage. A reconciliation agreement is a contract between the parties (spouses) that determines where different assets of the marriage will end up if the parties do get divorced at some point in the future. When parties starting a divorce decide not to finish it, it is necessary to retain an experienced attorney to help with their reconciliation agreement.
What Are My Options if I Want to Stop the Divorce in NJ?
If a divorce complaint has been filed against you, there is usually nothing you can do to stop the proceeding. However, if you have filed the divorce complaint and are deemed the petitioner by the court, there are several steps to take with an experienced attorney depending on what stage of the divorce proceeding you are in.
If you have filed the divorce complaint, but your spouse has not yet been served with the paperwork, your attorney can file a notarized request to dismiss the complaint for divorce. This will depend entirely on whether or not your spouse has filed a counterclaim or a response to the complaint that you had served on them. An experienced attorney will help you determine what stage of the divorce you are in and how easy it will be to stop the proceedings from moving forward.
If your spouse has been served and a response has been filed, an attorney on your behalf will then have to file a stipulation of dismissal. An experienced attorney will file a stipulation of dismissal "without prejudice," which leaves the option open to you to move forward with the divorce if you decide to move forward with the complaint. A stipulation of dismissal states that you wish not to proceed and want to keep the marriage intact.
What Happens with the Stipulation of Dismissal in New Jersey?
If you file a stipulation of dismissal, your spouse or the defendant must agree to the stipulation and sign it. After the stipulation is signed, your attorney should then file it with the courts and begin the process of stopping the divorce from being finalized.
A stipulation of dismissal is a notarized document filed with the court stating that you have changed your mind regarding the dissolution of your marriage. An experienced attorney will work with you in creating this document, ensuring that the stipulation has in it everything that you may feel should be addressed by the courts in stopping the divorce proceedings. This step only has to be taken if your spouse has answered the complaint by filing a response with the court in the form of an answer or counterclaim.
Explore Your Options with a Divorce Lawyer if You Want to Stop Your Divorce in NJ
Deciding to get a divorce is a big decision. Deciding to stop the divorce from moving forward is an even bigger decision. To help you through this difficult and confusing time, it is most prudent for you to hire an experienced attorney in order to know all of the available options at every step of the proceeding. Bronzino Law Firm can help. Our practice of educated, compassionate divorce lawyers is committed to your success in the long run, no matter what you decide to do moving forward. We prize your goals and communicate with you every step of the way through divorce, post-divorce, custody, support, and other family law matters in Rumson, Howell, Lavallette, Point Pleasant, Manasquan, Asbury Park, Long Branch, and throughout Ocean and Monmouth County. If you would like further information about options for calling off your divorce and to speak with an attorney about retaining our firm to help with your case, contact (732) 812-3102 for a free consultation.