PRODUCTS LIABILITY ATTORNEY OCEAN COUNTY NJ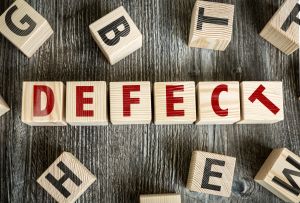 According to the Product Liability Act, N.J.S.A. 2A:58C-1, the manufacturer and seller of a product has the duty to make and sell a reasonably safe product that is fit for its intended purpose and other reasonably foreseeable uses. This duty extends not only to the direct users of the product but also to reasonably foreseeable users and others who may reasonably be expected to come into contact with the product. Generally, a product liability claim can refer to three kinds of defects:
Manufacturing defect
Design defect
Failure to give adequate warnings or instructions
MONMOUTH COUNTY DEFECTIVE PRODUCTS LAWYER
Contact our experienced BRICK NJ injury lawyers today for a free consultation
Each product liability case has a unique set of facts and should be reviewed by a skilled attorney. At the Bronzino Law Firm, we can help you determine who is liable for your injury due to a defective product and obtain your rightful compensation.
Call (732) 812-3102 or send an email to schedule a free consultation.