Guide to Understanding How Controlling Behavior is a Type of Domestic Abuse
Coercive behavior can become a repetitive action in a relationship that needs to be stopped as soon as possible. It also qualifies as a criminal act of domestic violence in NJ.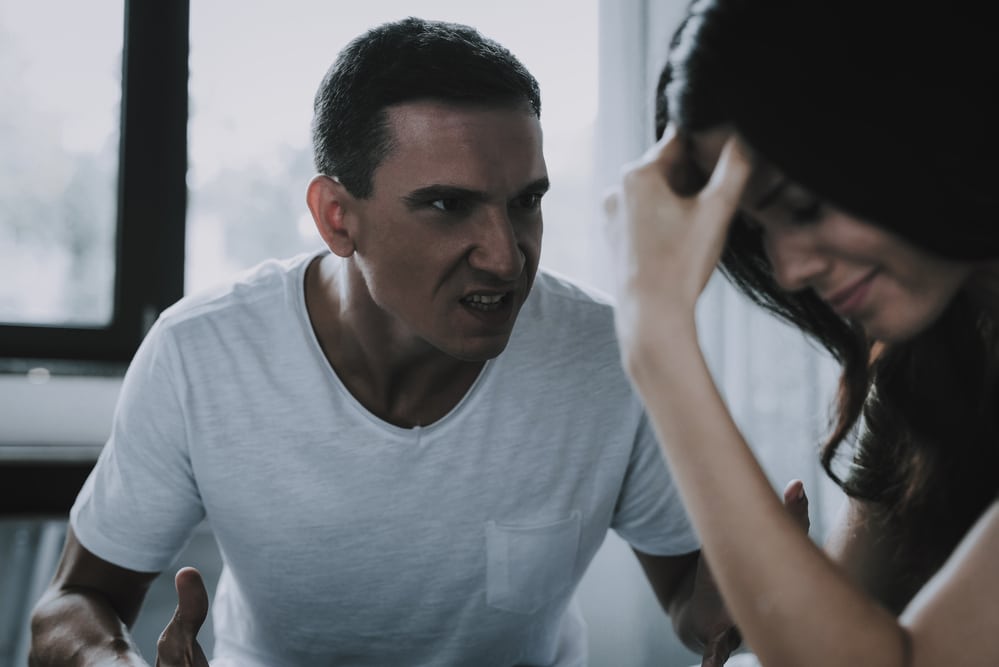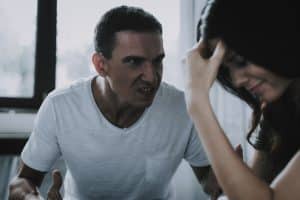 In intimate and family relationships, coercive control is considered a type of domestic abuse and pattern of behavior by which a perpetrator will use acts of intimidation, manipulation, threats, isolation, humiliation, and demands (among other things) to destroy a person's sense of independence and self-worth. Although this use of power to gain control is often seen as an early predictor of future physical violence, even when it doesn't escalate to violence, coercive control leaves emotional scars and psychological trauma, which negatively impacts the victim's mental health and may cause PTSD or depression. A 2015 survey on Intimate Partner and Sexual Violence Survey showed that American men and women will experience some form of coercive control by an intimate partner, at similar rates, during their lifetime.
Since 2015, criminal coercion has been considered one of the 19 criminal offenses listed under the Prevention of Domestic Violence Act (PDVA) of 1991. As an invisible chain that comes in many guises, it perpetuates an ongoing cycle of controlling abuse whereby the victim may feel dependent on their abuser and unable to escape the toxic relationship they're in.
If you or you suspect someone you care about is being coerced or intimidated to do something in their relationship they don't want to do, it is essential to act immediately in domestic abuse cases. Even if you are someone facing alleged criminal coercion charges in New Jersey as a result of a restraining order or other alleged crimes that put you on the wrong side of a domestic violence protective order, you need skilled criminal and domestic violence defense lawyers on your side to help protect your constitutional rights.
The Bronzino Law Firm, LLC understands that domestic violence is a serious crime that can significantly impact the victim and any children who witness or experience the abuse and have a long-lasting effect on those convicted of these crimes.
With offices conveniently located in Brick and Sea Girt, NJ, our legal team serves clients in Ocean and Monmouth Counties, as well as in cities like Allenwood, Bayville, Beachwood, Brielle, Howell, Manasquan, Pine Beach, Point Pleasant Beach, Seaside Heights, Spring Lake, and Toms River.
To better understand your rights and the restraining order process and take immediate action on your case, contact us online or call (732) 812-3102 today for a free and confidential case assessment.
How to Recognize the 7 Signs of Criminal Coercion in NJ Domestic Violence Cases
In accordance with N.J.S.A. 2C:13-5, a person can be found guilty of criminal coercion or coercive control, if they purposefully and unlawfully restrict another's freedom of action or force them to engage in an action, by means of threats to:
inflict injury on their person or that of another person
accuse another person of an offense
expose a damaging secret that would subject a person, their business, or credit to contempt, hatred, ridicule, or scorn
take or withhold action as an official, or cause an official to take or withhold action
bring about or continue a strike, boycott, or other collective action, except that such a threat shall not be deemed coercive when the restriction compelled is demanded in the course of negotiation for the benefit of the group in whose interest the actor acts
testify or withhold information in a defense case or other legal matter
perform any other act which would not in itself substantially benefit the person making the threat, but which is calculated to substantially harm another person's relationships, health, safety, business, career, financial standing, or reputation.
Typical Examples of Coercive Control & Emotional Abuse in Domestic Violence Cases
Emotional or psychological abuse is just as damaging to survivors, even though they are often harder to detect. Typical examples of coercive control are:
isolation from one's family or support system
monitoring one's activities via electronic recoding devices, their social media usage, or phone calls
denying autonomy or restricting one's freedom (i.e., taking their phone, limiting or denying access to transport, travel to school or work, or changing passwords)
gaslighting
constant criticism, name-calling, or verbal abuse designed to erode self-confidence
exerting control over finances and limiting access to money
parental alienation
controlling aspects of one's personal health or hygiene, possibly even restricting their access to medical care
threatening children or pets
regulating their sexual relationship
blackmailing or threatening to expose intimate personal information or sexual details
manipulation in relation to clothing, lifestyle choices, or where a person might be at a given time
If you are concerned about coercive control in your relationship or someone you care about, don't be afraid to seek help in the form of someone you trust or by calling the New Jersey Domestic Violence Hotline at 1 (800) 572-SAFE (7233) to access information, services, crisis intervention, as well as referral and advocacy options.
What Role Does Criminal Coercion Play in Obtaining a NJ Restraining Order?
As a form of domestic violence and threatening behavior, criminal coercion is a "predicate act" or grounds for filing a temporary or final restraining order. Because this type of behavior is often what prevents someone from filing for an order of protection, escaping a dangerous environment, or fearing for their safety or that of others, it is essential to find experienced legal counsel who can guide one through the process of protecting themselves and their vulnerable loved ones.
To obtain a temporary restraining order (TRO), the person requesting protection must prove three elements:
a predicate act of domestic violence occurred (one of the 19 PDVA criminal offenses),
a prior history of domestic violence, and
that the restraining order is essential in protecting their immediate safety and well-being.
A final restraining order (FRO) usually takes place a week or two after a TRO is granted to determine the truth or veracity of the initial complaint and if there is a continued need for protection. If granted, a FRO could impact and restrict where a person who is served lives, works, their child custody, and future job and educational opportunities, among others things.
If you are involved in a domestic dispute, defend your rights and contact our office today.
What Three Elements Are Necessary for a NJ Prosecutor to Prove Criminal Coercion
To prove a person is guilty of criminal coercion, a prosecutor must prove that the alleged person's:
conduct fell under one of the 7 prohibited threat categories or signs for criminal coercion
the goal, intent, or purpose was to restrict the freedom of another or prevent them from acting or refraining from acting in a certain way
purpose or goal was unlawful.
What Are The Penalties for Criminal Coercion Offenses in New Jersey?
Each case is unique, but depending on the severity of the underlying charges, a domestic violence offense may be classified as a felony or a misdemeanor. Criminal Coercion is typically classified as a fourth-degree crime, and if found guilty of this charge, you may receive:
up to 18 months in prison and
a maximum fine of up to $10,000.
However, if the alleged person's goal is criminal, the crime is considered third degree.  Persons convicted of a third-degree criminal coercion charge face:
3-5 years of imprisonment and
up to $15,000 in fines.
Convictions for second-degree and first-degree criminal coercion can result in 5-10 years and up to 20 years, respectively.
Penalties may also be monetary, the convicted person may be required to attend anger management classes, and there is also the possibility of probation. In addition and in accordance with federal law, both misdemeanor and felony domestic violence convictions can prohibit an individual from purchasing firearms.
Why It's Crucial to Have An Experienced NJ Lawyer for Your Criminal Coercion Case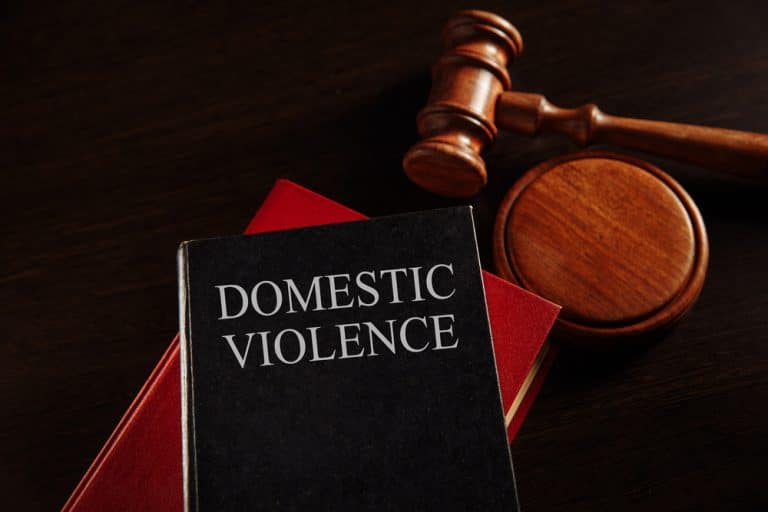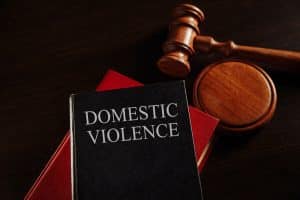 Regardless if you are the Plaintiff or the Defendant, the thought of appearing and possibly testifying in court can seem overwhelming, but knowing you have a knowledgeable attorney by your side advocating for your well-being and safety and that of any children in your relationship, can bring you peace of mind in and of itself.
Skilled domestic violence attorneys are an invaluable resource to have, as they can present evidence, cross-examine witnesses, guide you through the protection order documentation filing process, protect your constitutional rights, and leverage years of their own experience to reduce much of the burden you may go through in cases likes these.
Contact a Brick, New Jersey Criminal Coercion & Domestic Violence Attorney Today
In domestic violence cases, it is critical to take action as soon as possible. Despite the current pandemic and unprecedented backlog of cases, domestic abuse cases are prioritized in New Jersey and expedited through the court.
If you live in towns such as Brielle, Rumson, Morganville, Manasquan, and Toms River, and want to discuss your unique family situation with an empathetic and experienced domestic violence attorney, contact The Bronzino Law Firm, LLC today online or by calling (732) 812-3102 to schedule a free and confidential case assessment.