Critical Information You Can't Miss to Defend Your Visitation Rights
Child Support and Visitation Rights Lawyers Providing Support in Little Silver, Lavallette, Toms River in Monmouth and Ocean Counties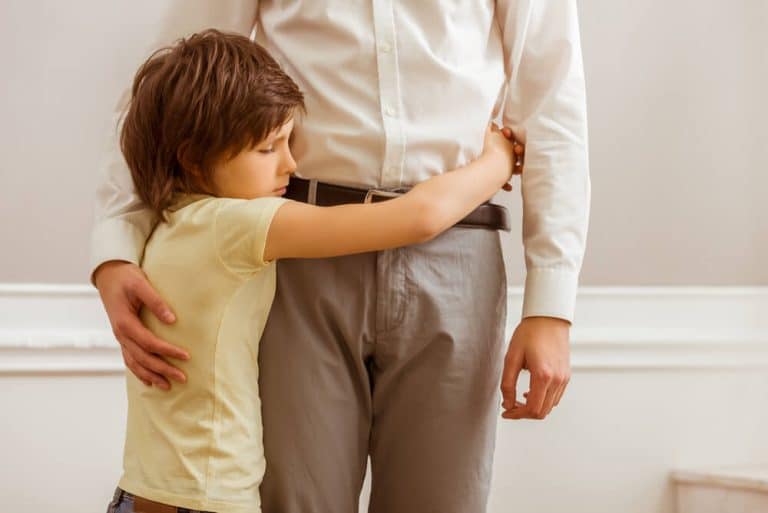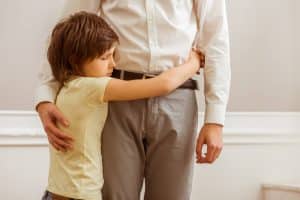 There are few things about divorce that are easy, but one of the most difficult for ex-spouses to navigate interpersonally and emotionally is how their divorce will impact their kids. Issues around physical and legal custody of the child can be heart-wrenching for both parents, as everyone wants for their children's best interests to be at the center of their world. In fact, the New Jersey Superior Court: Family part also places children's best interests at the heart of any divorce settlement, and it affects everything from their judgments on child custody to visitation and child support. Read on to learn more about how visitation is determined in New Jersey child custody cases and how child support affects it.
Child's Rights to Spend Time with Both Parents
New Jersey law considers it a child's right to have a relationship with both parents. As such, the courts consider a child's time with both of their parents paramount in any divorce and they will ensure that when a parent has been granted full custody, the other parent will receive as much visitation with the child as is appropriate and safe. Whatever the custodial arrangement, both parents will have fair visitation time with their child, as outlined in a parenting time agreement. New Jersey labels the custodial parent, one who the child spends over 72 percent of their time with, as the "parent of primary residence" (PPR). The non-custodial parent is called the "parent of alternative residence" (PAR) in New Jersey. Both have the right to spend quality time with their child if it is safe for the child.
Child support is court-ordered payment by the PAR to the PPR to help the child's upbringing, and it is not directly related to visitation. However, a court may withdraw visitation rights if a parent does not make their ordered child support payments.
Delayed Support Payments and NJ Visitation Rights
It is not a parent's prerogative to determine the visitation rights of a child outside of the court-ruled arrangement. As such, if a parent is late on their child support payments, it is the PPR's duty to report late payments to the New Jersey Department of Human Services, the New Jersey child support payment agency.
Extreme Scenarios to Deny Visitation Rights to a Parent in New Jersey
The New Jersey Family Court is always going to hold the child's best interests as their central pillar in child custody determinations. The court will generally award the non-custodial PAR either 'reasonable visitation,' 'unsupervised visitation,' or 'supervised visitation' with their child. In some cases, however, the court will deny the parent who does not receive sole custody visitation rights. This generally occurs in severe cases in which, due to a history of domestic violence or drug or alcohol addiction, the court deems the non-custodial parent to be an unsafe influence in the life of the child. This is reserved for extreme cases, as the court considers it a child's right to have a relationship with both parents regardless of custody status.
What to Do if a Spouse Denies Visitation Rights in NJ
As the non-residential parent, it is your right to have visitation with your child if the court has awarded you reasonable, supervised, or unsupervised visitation. A PAR who has a court order and parenting time plan detailing the original agreement that has been denied may approach the court to hold the custodial parent in contempt. As a first step, you can contact your local authorities to enforce the court order or contact your New Jersey county's child abduction response team.
If your visitation rights have been arbitrarily suspended in New Jersey, seek counsel from our Brick NJ Family and Custody Lawyers
If you have been denied visitation, a New Jersey family law attorney will ensure that you are granted your rights, both in your child's best interests and your own. A court ruling that has denied visitation for safety issues due to your past can be revisited with the help of a family lawyer. Additionally, a parent who has been granted visitation by the Superior Court but has issues with the custodial parent following through with the parenting time agreement can rely on the preparation, education, and experience of a lawyer to file a motion in court to enforce the order and even change custodial designation.
If you have been denied visitation rights or your visitation is being withheld, our lawyers are exceptionally positioned to serve on behalf of your child and your best interests. At Bronzino Law Firm, we understand how important your relationship with your child is for their healthy development. We advocate for parents in child support and custody matters in Point Pleasant, Ocean Township, Middletown, Barnegat, Beach Haven, Rumson, and across Ocean and Monmouth County to fight for justice when it comes to custodial and visitation arrangements.
Contact (732) 812-3102 for a free consultation to discuss your particular case and the roads that we can assist you with taking to rectify the situation.