Juvenile Defense Attorney in Ocean and Monmouth County NJ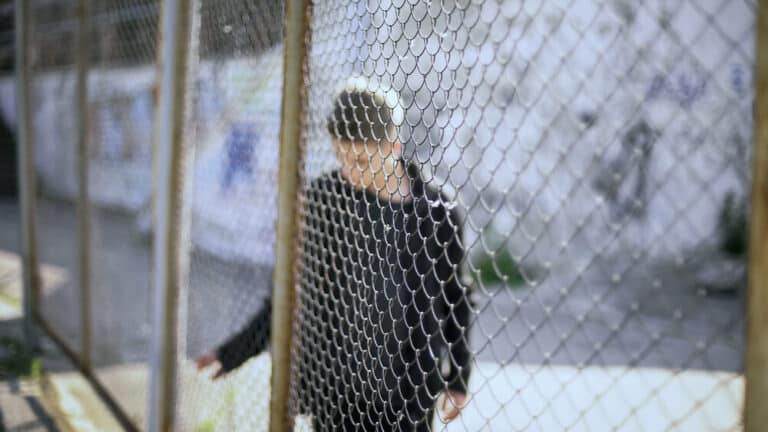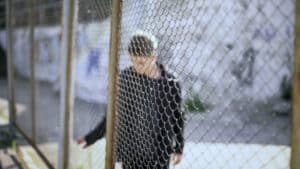 We live in a state and a country in which there are countless opportunities for young people. Those opportunities can disappear in a flash, however, when a youth commits a crime in New Jersey and enters the Juvenile Justice System. At The Bronzino Law Firm, we know how important it is for youth to keep their lives on course and how adversely their futures can be affected by the consequences associated with committing a crime as a minor. For that reason, we are committed to working with prosecutors and within the Family Court, Juvenile Division, to find alternative, rehabilitative options for young people charged with a criminal offense so that their future is not ruined by one bad decision. Contact us today at (732) 812-3102 if your child is facing a juvenile criminal charge, and read on to learn more about the Juvenile Justice System and how we support youth to emerge from this experience with a clean slate. We serve juveniles clients and their parents in Toms River, Jackson, Lavallette, Red Bank, Long Branch, Seaside Heights, Belmar, Mantoloking, and elsewhere in Ocean County and Monmouth County. Get in touch with us today for an absolutely free and confidential consultation. 
Learning About Juvenile Offenses in New Jersey
A juvenile offense is any offense that can be committed by an adult, such as illegal drug possession, alcohol-related offenses, theft, more serious robbery, sexual offenses, assault, or even murder. However, these disorderly persons offenses (misdemeanors) or felony crimes are committed by a minor under the age of 18, the age at which a person is considered a juvenile in New Jersey. Regardless of their age, they can be taken into custody and charged in any of these scenarios; the only difference is in how their cases are handled. Additionally, a juvenile can commit what is called a 'status offense,' or an offense that is only illegal on the basis of their age. This, too, can lead to a case against them in Juvenile Court.
The most common offenses committed by juveniles are disturbing the peace (disorderly conduct), property-related offenses such as trespassing and vandalism/criminal mischief, drug and alcohol-related offenses, and theft offenses such as shoplifting. However, there are many juveniles currently in the Juvenile Justice System who have been charged with more serious felony offenses such as sexual assault, weapons-related offenses including unlawful possession of a weapon, gang-related offenses such as drug distribution, as well as carjacking, arson, and vehicular homicide.
How Do Juvenile Offenses Differ From Adult Offenses in NJ?
The handling of minor and major offenses differs greatly between the Juvenile Justice System and adult court. First of all, the trial is not heard by a jury, which is the right of every adult; instead, it is heard by a Judge of the New Jersey Superior Court: Family Division. This provides a benefit to juveniles because sentences are generally much milder, and records are not made public. Additionally, a Juvenile Court Judge has more options at hand in how a juvenile may serve their sentence. There is a focus on rehabilitative action so that the youth does not show up in the system again. Depending on the nature and severity of the offense, many juveniles are sentenced to attend treatment centers, pay restitution to victims, conduct community service, or serve probation.
Can a Minor be Prosecuted as an Adult?
If a child is at least 14 and has committed a serious offense, a Judge can rule that their case be transferred to an adult court. The youth may be held in detention facilities and face the more severe sentences an adult faces upon conviction. Additionally, court records will be made public, and their criminal record may be permanent, depending on the nature of the crime.
Potential Repercussions of a Juvenile Offense
If a juvenile has never committed an offense before and has not committed a serious offense, they may be considered for deferred disposition. Through this option, the juvenile will plead 'guilty' or 'no contest' as part of a pre-trial plea deal and be given the opportunity to participate in a pretrial diversion program such as treatment, community service, restitution, or probation. Upon completion of this program, and with the support of a skilled defense lawyer, the charges are dismissed. A juvenile may also serve a sentence, including time in a juvenile detention center and steep fines, depending on the severity of the offense.
Generally, the New Jersey Juvenile Justice System maintains juvenile records until the age of 21 or after 3-5 years of offense-free life post-service of a sentence. At that point, records are expunged.
Process for Young People in New Jersey's Juvenile Justice System
Upon being taken into custody, a juvenile may face a detention hearing, in which a judge determines whether the minor needs to be held in custody before the trial; as well as a fitness hearing in the case of more serious crimes, in which a judge determines whether the minor should be transferred to an adult court. Motion hearings allow for the exchange of information as part of the discovery process between the prosecutor's office and the minor's criminal defense attorney. It is also during this time that deferred disposition may be determined. If deferred disposition is not reached, a juvenile trial hearing is scheduled, during which the prosecutor seeks to prove guilt beyond a reasonable doubt. If the minor is found guilty, their sentence is delivered at a disposition hearing by the presiding juvenile court judge.
What is the Primary Objective of the Juvenile Justice System?
The main goal of the New Jersey Juvenile Justice System is prevention if possible and rehabilitation for youths, who may have other challenges that caused their issues with the law, or have made mistakes just as many other children do at this time in their lives.
Talk to Our Sea Girt Juvenile Lawyers for Help Dealing With Criminal Offenses in Your Child's Case
Because everyone in the Juvenile Justice System is rooting for your child to emerge from their brush with the system wiser and more responsible but not permanently damaged, a skilled juvenile defense lawyer can help be a middle person for that process, working with the Judge and the prosecutor to work out an arrangement that benefits everyone. If possible, we seek a dismissal for any number of reasons, whether it be the young person's otherwise stellar characteristics or a mistake in the legal process or lack of sufficient evidence to prove they committed a crime at all. We at The Bronzino Law Firm have a stellar record of supporting families to move on beyond juvenile mistakes with little to no damage done, and we look forward to advocating you and your child through your journey. If your child or someone you know is facing juvenile criminal charges in Eatontown, Point Pleasant, Manchester, Middletown, Tinton Falls, Ocean Township, and surrounding communities; call us today at (732) 812-3102 or fill out the online form to discuss your case. A juvenile attorney dedicated to your needs will provide you with a free consultation.