Key Information about Repercussions of Cyber Harassment and Cyberstalking in NJ Criminal and Family Courts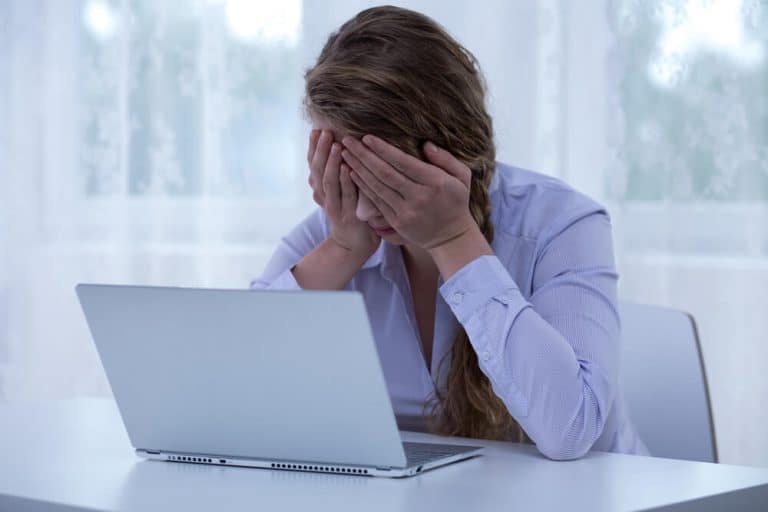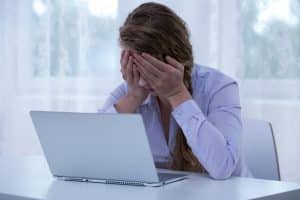 The internet is more popular than ever, especially with social media platforms like Twitter, Facebook, and Instagram being used by millions of people. Unfortunately, this has also led to a lot of bullying online, also known as "cyber harassment." Cyber harassment and cyberstalking can occur in any number of situations, but they often involve one party in a relationship targeting the other party. This is particularly true in contentious divorces, with one spouse accusing the other spouse of harassment, threats, etc. If you are going through a divorce and your spouse has accused you of cyber-harassment or cyberstalking, you need to take the accusation very seriously. You could face a multitude of consequences based on these allegations, including criminal charges, a restraining order, and negative impacts on your divorce case. To learn more about cyber harassment and cyberstalking in NJ, including how to respond to criminal charges and potential implications for your divorce, keep reading. To speak with one of our seasoned attorneys with experience handling all aspects of cyber harassment, criminal, domestic violence, and divorce cases in Monmouth and Ocean County, please call (732) 812-3102 for a free consultation.
Acts of "Cyber Harassment" and "Cyberstalking" in New Jersey
The truth is that terms like "cyber harassment" and "cyberstalking" are often open to interpretation because they are relatively new legal concepts, and they also exist in a modern world with a constantly evolving internet.
These are some of the acts that can give rise to a charge for cyber harassment in New Jersey:
Sending threatening emails. It should go without saying that threatening someone with violence or abuse is a very serious crime. When the threats are communicated online via email, it can result in criminal charges for cyber harassment.
Posting dangerous or threatening blog posts. The internet provides people with the opportunity to create websites that host blogs. Sometimes, these blogs are used for the wrong reasons: to post dangerous or threatening content about someone online. If the threatening words go too far, it can lead to criminal charges.
Impersonating someone online. Many websites allow users to create accounts or profiles without much in the way of a background check. This means that someone could potentially create a fictitious account and a fake profile pretending to be someone else. If you do this and then use the account to post inflammatory or negative things online while posing as someone else, it could constitute cyber harassment. (And if you impersonate a minor while doing so, the criminal charges may be elevated.)
Posting nude photos of someone online. Some of the most pernicious online bullying involves the posting of nude photographs or videos on Facebook, Instagram, or elsewhere on the internet. The idea is often that the subject of the photos will be embarrassed if they are circulated all across the internet. When the naked images are of an ex-girlfriend or ex-boyfriend, it can give rise to additional criminal charges for Revenge Porn.
Criminal Charges for Cyber Harassment in New Jersey
In New Jersey, cyber harassment and cyberstalking are very serious crimes that can result in the perpetrator being convicted and sentenced to imprisonment, fines, and long-term consequences like a criminal record. Regardless of what specific actions gave rise to your charges for cyber harassment, it is now imperative that you have a competent criminal defense lawyer on your side and helping you to avoid the most severe penalties. Moreover, your lawyer should have experience handling these types of cases and possess a strong understanding of what the law says about cyber harassment and cyberstalking, particularly since the law in this area is always being updated.
NJ Cyber Harassment Crime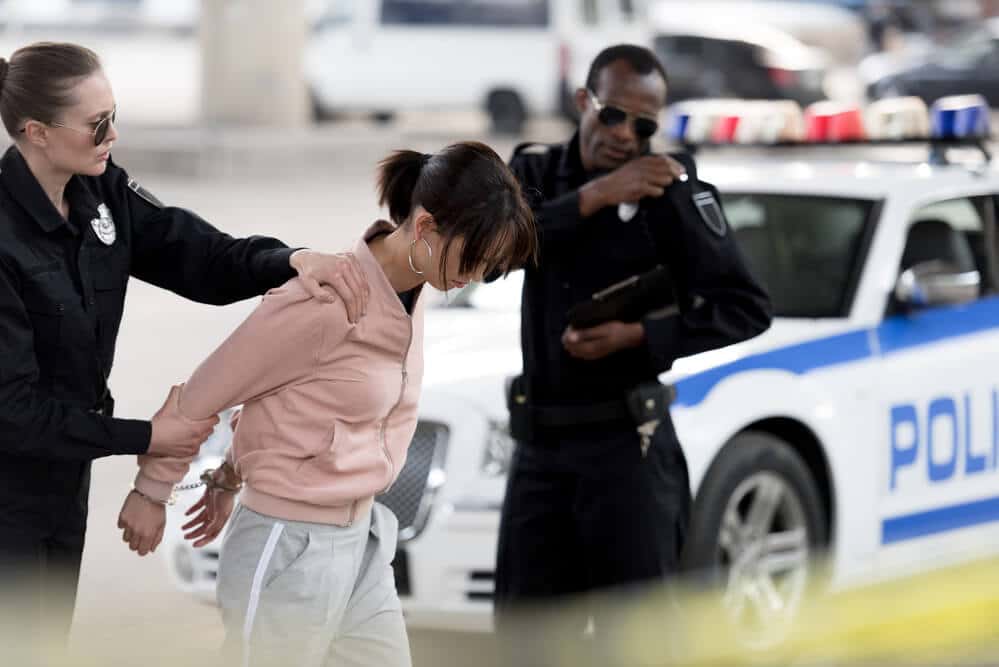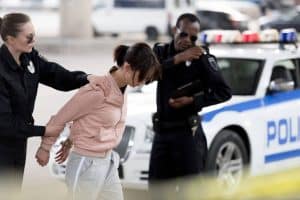 Cyber harassment is addressed in the New Jersey Criminal Code by N.J.S.A. 2C:33-4.1. The statute stipulates that a person is guilty of cyber harassment if they use social media, specifically, or an electronic device, generally, to communicate online and to make a threat against another person, cause injury or harm to another person, or commit a crime against another person.
These are the broad strokes of the law, which goes into more detail about exactly what can give rise to a cyber-harassment charge. For example, if you attempt to harm someone with your online post, the prosecution will need to prove that you had the intent to cause emotional harm or to place the other person in fear of either physical or emotional harm. But keep in mind that this element of proof has been interpreted broadly by courts so that the prosecutor may only have to establish that a reasonable person would have been put in fear by the defendant's online communication. This means that if you used the internet to publish menacing words or even lewd or obscene content, that might be enough to constitute a violation of the cyber-harassment statute.
Moreover, if you are charged with cyber harassment in NJ, there is nothing to prevent the state from bringing additional criminal charges for terroristic threats, stalking, or a related crime.
Cyber Harassment Penalties under NJ Law
In most instances, cyber harassment charges are classified as fourth-degree indictable offenses. This means that cyber harassment is a felony, and a conviction carries a possible sentence of up to 18 months in state prison, as well as a fine of $10,000. In some circumstances, however, cyber harassment charges can be elevated to a third-degree indictable offense, which comes with possible penalties of 3-5 years in state prison, in addition to a fine of up to $15,000. The statute allows for the state to elevate the charges to a third-degree felony if the offender impersonated a minor and then cyber-harassed a minor victim.
The bottom line is that you do not want to be convicted of cyber harassment in New Jersey. Not only could a conviction or guilty plea on cyber harassment charges result in you being sentenced to time in prison, but it will also leave you with a criminal record. Imagine having to explain a harassment conviction on a job application in the future or having to tell friends and family members why you were convicted of stalking.
These long-term consequences, along with short-term consequences that could include prison, are a major reason why you should consider hiring a skilled criminal defense lawyer to defend you against the charges. Depending on the circumstances of your case, it may be possible to get the charges against you reduced or even dismissed. Alternatively, another option might be the entrance into a diversionary program such as Pretrial Intervention (PTI), which will allow you to avoid a conviction and ultimately get the charges removed from your record.
Accusations of Cyber Harassment and Domestic Violence
If accused of cyber harassment, you could be in violation of the NJ Prevention of Domestic Violence Act. The domestic violence law protects certain individuals against harassing, annoying, or threatening behavior, including current or former spouses, current or former romantic partners, co-parents, and anyone who has previously been involved in a dating relationship. This means that not only could you face criminal charges under the NJ Criminal Code, but you may also be subject to a restraining order under the Domestic Violence Act. Moreover, if you subsequently violate that restraining order, you can be charged with an additional felony, otherwise known as an indictable offense.
Cyber Harassment & Cyberstalking During the NJ Divorce Process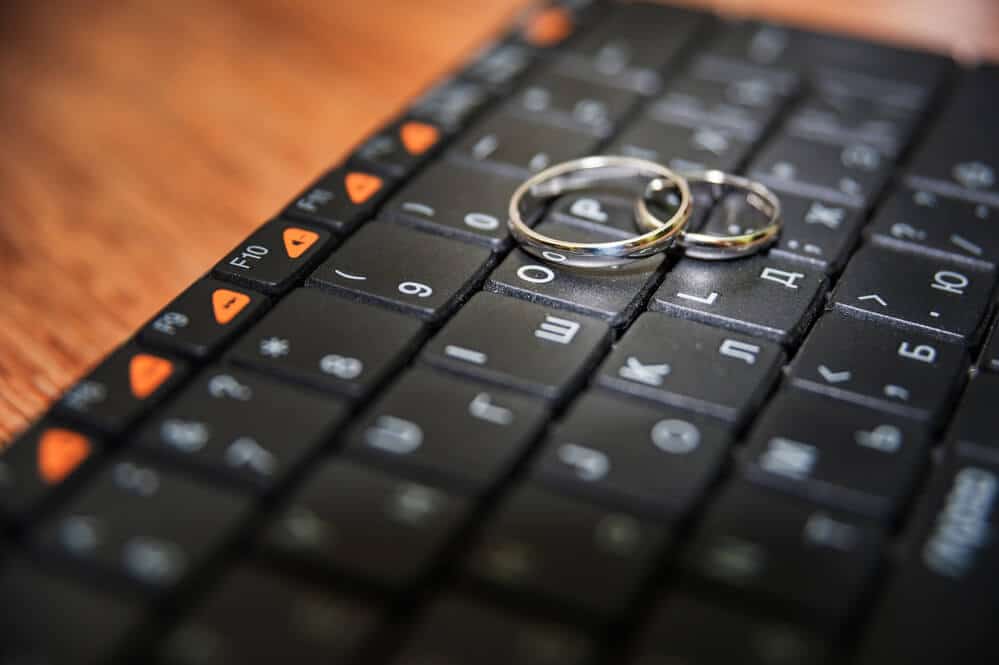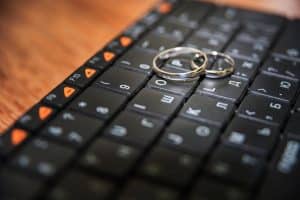 Beyond the criminal and civil consequences of a cyber-harassment and/or cyberstalking allegation, the outcome of your divorce case could also be adversely affected. The judge in your case is likely to take the accusations into consideration, especially if there is a child involved. Your child custody rights could be limited or your visitation curtailed if you are ultimately convicted of cyber harassment. And if your ex-spouse files and ultimately obtains a final restraining order, this can prove a significant hindrance to your ability to interact with your children, as it may require special arrangements for transportation and transferring the children from one parent to another based on your child custody and parenting time schedule.
Contact a Seasoned Family Law & Criminal Lawyer for Your Cyber Harassment & Cyberstalking Defense in Freehold and Toms River NJ
You can see how one allegation of cyber-harassment or cyberstalking is by no means limited in its potential impacts on your life. Bearing this in mind, contact the experienced attorneys at Bronzino Law Firm to begin the process of protecting your best interests. We handle all aspects of criminal and family law cases, including criminal charges, divorces, restraining orders, and child custody issues.
Our skilled lawyers are committed to preserving your rights and advocating for you in every venue where so much is on the line for your future. The Bronzino Law Firm serves clients in Toms River, Marlboro, Colts Neck, Beach Haven, Rumson, Middletown, Jackson, and nearby areas, including all Ocean and Monmouth County towns. Call (732) 812-3102 or fill out our online contact form today for a free consultation.