Be Aware of Your Rights Before Responding to Police Interrogation in New Jersey
Police May Stop You under Certain Circumstances and Ask For Identification; However, You Are Only Required To Provide More Information in Particular Situations.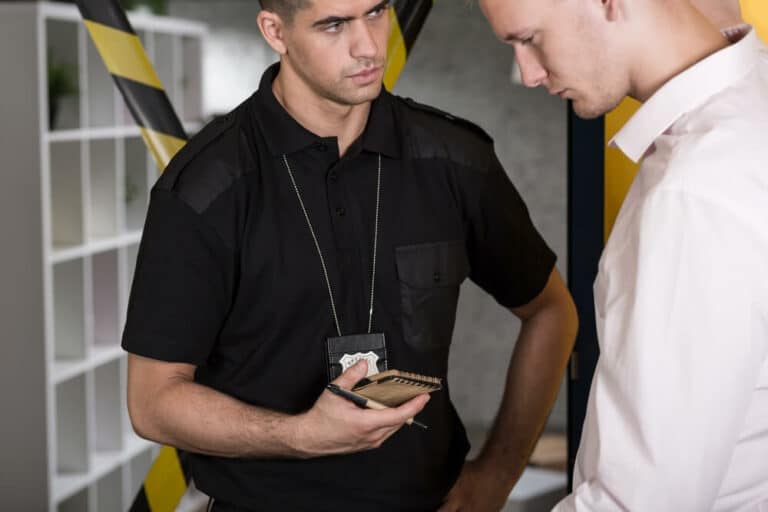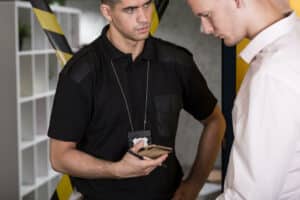 The rights of a person who is stopped by police are not widely understood. Most of us have heard of 'Miranda Rights,' which is the notification by police of a person's rights after they are arrested. One of them is the right to remain silent. But what if you haven't been arrested? Do you have the right to remain silent, or must you answer an officer's questions? Read on to learn more about your rights regarding communication when interacting with a New Jersey police officer.
Providing Basic Information to a Police Officer in a Traffic Stop in New Jersey
There are certain requests that a person must respond to when they are stopped by a New Jersey law enforcement officer in a routine traffic stop. The first requirement, of course, is that you pull over when prompted to. Additionally, you must provide your driver's license or another legal form of identification. Beyond that, however, you are not legally required to answer the police officer's questions or to consent to a search of your vehicle.
Should I Give a Police Officer Any Other Information Than My Name?
Even if you have been arrested and charged with a crime, you have the constitutional right to remain silent. In fact, most defense attorneys will recommend that you do not respond to police interrogation until you have consulted and are in the presence of your attorney.
There Are Certain Exceptions to the General Rule That I Am Not Required To Respond To Questions
There are some general situations in which you are legally required to answer basic identification questions. One such instance is when you are involved in a standard traffic stop for a traffic violation. In this case, you must provide an officer with your driver's license, vehicle registration, and car insurance documentation.  The same goes for standard booking questions after an arrest, meaning you must provide your name and sufficient information for identity verification purposes. Also, if you have been arrested under suspicion of driving under the influence in New Jersey, you must provide a breath sample upon request or risk being charged and convicted of refusal to submit to a breathalyzer test.
Properly Understanding "Stop and Identify" in New Jersey
New Jersey requires you to stop and identify yourself under limited circumstances. This means that if an officer is conducting an investigation, you may be required to state your legal name. The officer must have reasonable suspicion that you are involved in illegal activity to require you to stop and identify yourself. Even still, you are not legally required to provide ID unless you are involved in a traffic stop, being issued a summons, or another legal situation that requires such identification.
Possible Consequences if I Refuse to Stop and Identify with a Police Officer
Failure to stop and identify oneself when prompted by a New Jersey law official could result in arrest. An officer who is conducting an investigation and has reasonable suspicion that you are an involved party has the right to require you to identify yourself. No physical identification cards or papers transfer hands in this type of legal request. However, if you refuse to state your legal name to the officer or, worse, refuse to stop, you may be subject to arrest and criminal charges.
Do Conditions Change if I am in a Police Station?
If you have been arrested, you will be taken to a New Jersey police station and booked. A person is legally required to respond to questions pertinent to the booking. They can refuse to answer other interrogative questions.
What Does Mirandized Mean?
'Being Mirandized' is when one's constitutional rights, called Miranda Rights, are read after arrest. A New Jersey officer is legally required to read a person their Miranda Rights after they have been arrested and taken into custody and before they are interrogated. A police officer who interrogates a person arrested for a crime about their participation in criminal activity must read the accused their constitutional rights, which include the right to remain silent. An officer cannot legally punish a person for not participating in their interrogation.
Compelled to Provide Information to the Police? Contact Our Defense Attorneys Before Answering Any Questions in Ocean or Monmouth, NJ
One of the biggest mistakes that people make when they have been arrested for a crime is that they self-incriminate by answering an officer's questions before consulting with an experienced criminal defense attorney. While a skilled criminal defense attorney will never counsel you to lie, they will often encourage you to remain silent so that only the legally required information changes hands. A criminal defense lawyer on your side will ensure that the New Jersey police officer has exercised their legal duties to inform you of your right to silence and other constitutional laws and make sure that all legal procedures have been upheld. Where an officer does not abide by standard legal procedure, the case against a defendant can even be dropped. For this reason, it is beyond necessary to have an experienced criminal defense attorney on your side.
Our team at Bronzino Law Firm has been protecting our clients' legal rights in Toms River, Red Bank, Howell, Sea Girt, Berkeley, Point Pleasant, Ocean Township, Freehold, Jackson, and along the Jersey Shore for over a decade. Contact us at (732) 812-3102 for a free and confidential consultation regarding your case today.