How can I make sure that child support is being spent on the children?
Debates over child support modifications and what they can be used for often persist for many years.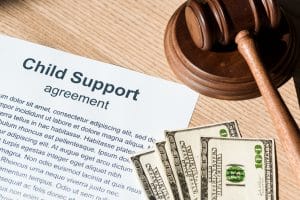 Put simply; divorce is often not the ending of a relationship. Whether or not you like it, there is generally a need to have some interaction with your ex-spouse for some time, even after the divorce has been finalized. It is common for divorced couples to have a relationship for years that revolve around spousal support and children's child support.
Once the court decides which parent will receive child support, the court will calculate the exact amount that will need to be paid by the other spouse. This will be done by way of a specialized program based on a formula. As a result, the actual amount of the payments will differ based on your income, the number of children in your household, as well as the other party's income.
It is important to note that the initial amount that is calculated is not necessarily the final number. There can be petitions if one party is unhappy with the agreement. This program is far from flawless as there are variables that it does not necessarily consider, such as vacations, sports, specialized medical needs, etc. If you find the initial judgment not fairly to represent the circumstance, you are well within your legal rights to seek a modification.
There are many circumstances under which one can seek a child support judgment modification, such as: if your spouse gets a promotion or you lose your job, to name but a few. However, it is important to note that if you seek any modification to an existing child support judgment, you should have the counsel of a qualified and experienced family law attorney. There are often particular documents that will be needed and filed correctly to prove your change of circumstances.
What can Child Support monies be used for?
There is a widespread misconception that child support should only cover essentials, i.e., food, clothing, and shelter. In truth, child support is meant to cover a broad range of expenses that every child needs to lead a full and normal life. You can find these expenses are clearly outlined in New Jersey's child support guidelines and include the following:
Basic necessities: Adequate food for a balanced and nutritious diet, proper clothing, and appropriate lodging are needed by every child.
Medical care: The law allows child support to pay for uninsured or "extraordinary" medical expenses. This may include any out-of-pocket medical costs that exceed the cost of your child's basic health care insurance plan, including co-pays, deductibles, as well as surgery costs. Furthermore, child support may be used to cover other expenses, such as dental braces, casts, eyeglasses, and other special health care costs.
Educational fees: All students need educational materials such as books, pens, paper, backpacks, and other items to be an effective student.
Childcare: The rising cost of childcare is always a consideration, especially for young children when both parents work.
Transportation/travel: These costs can include gasoline and bus or train fare to and from school and other activities.
Entertainment: Fees associated with memberships and admissions to sports, recreational, social events, lessons or instructions, movie rentals, televisions, mobile devices, pets, hobbies, toys, video games, exercise, or sports equipment are all included in accepted forms of child entertainment.
College expenses: In New Jersey, family law courts have the ability to order divorced parents to contribute to their child's college tuition.
Extracurricular activities: This is perhaps one of the broadest and contentious parts of child support.
Any substantial changes in any of the above-mentioned criteria can be grounds to seek a modification to a child support order.
Moreover, if it agreed upon at the time of divorce, child support coverage can incorporate a broad spectrum of a child's extracurricular activities, including those that may fall outside of regular school hours, such as after-school programs/classes, summer camp, sports activities, clubs and other non-school related activities including:
Registration fees for sports as well as uniforms and equipment
Fees for private music, voice, dance, tennis, or golf lessons
Musical instruments rental and purchase fees
School photos and yearbooks
Fees for recitals as well as dance costumes
Enrichment camps, academic and religious camps
Academic tutoring
It is important to know that if these fees and costs are not included in the original divorce settlement, then generally, the parent who wants the child to participate in the activity is the one who pays for it. This means if the child lives with a parent who signs him or her up for a sport or lessons or other activity, that parent would incur the cost.
Wall Township Child Support Lawyer Help You Navigate the Child Support Road
An experienced and skilled divorce attorney is a critical component in helping you reach a divorce settlement that will more truly represent your and your children's needs both now and in the future.
At Bronzino Law Firm, our experienced team of family law attorneys supports clients across Point Pleasant, Brick, Wall, Sea Girt, Spring Lake, and the greater Ocean and Monmouth County Areas ensuring that they receive fair judgments that will help to protect not only their standard of living but that of their children.
To schedule a confidential consultation with a member of our firm today to discuss your case, please visit our online form or call us at  (732) 812-3102 to learn more about your options.