What Makes Up a Child Support Payment in NJ?
Expenses vs Extracurricular Activities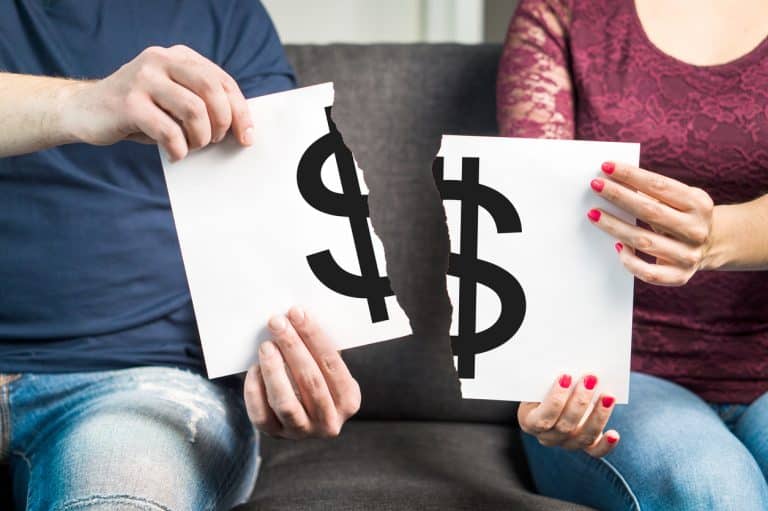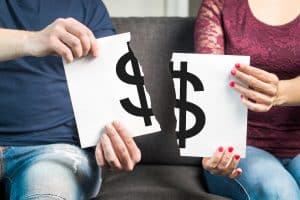 As the second article in our two-part child support series, we will breakdown child support payments into two categories: expenses and extracurricular activities. The expenses included in Appendix IX-F child support schedules are considered the basics and are determined by averages of household spending for families of similar economic situations. Some expenditures on children can represent a large variable not typically seen or incurred in normal intact family households. Those expenses are not included in the above-mentioned child support schedule, however, they can be added to the basic support obligation by petitioning the court and showing cause for the expense either during the divorce process or as a change of circumstance in a post-divorce modification.
If not already made apparent by the previous article The Basics on Child Support Payments: Who? What? What if I need to Modify? (Part 1) or the information listed above, this article will help further explain the purpose of the Child Support Guidelines and the intricacies that go into navigating the divorce or post-divorce modification process; and why it is imperative to retain qualified legal counsel to protect your rights and ensure a stable financial future for your children.
At the Bronzino Law Firm, we take great care getting accurate income figures from both you and your spouse, as well as factoring in child custody arrangements in order to accurately determine your child support obligations and rights. We have extensive experience handling complex child support cases for clients across Monmouth and Ocean Counties, with offices conveniently located in both Brick and Sea Girt, NJ.
Don't make the mistake of trying to navigate this process on your own. Give us a call at (732) 812-3102 or fill out a contact form to schedule a free and confidential consultation today, and allow us to be your trusted advisor committed to protecting the rights of you and your family.
Considerations in Use of the Child Support Guidelines in Ocean County NJ
A set of Child Support Guidelines were created to define the process and information required to develop a financial framework and attempt to simulate the percentage of net income that is spent on a child or children of an intact family. The percentage of household income that is spent on a child or children of a two-household divorced, separated, or non-formed families will most likely be different (often lesser than) the percentage of the income of an intact-family household. However, these guidelines are meant to protect children from poverty due to a fractured family, accommodate the financial needs of the child or children similarly to how they would be in a single family household, and to ensure that they be afforded the same opportunities available to children in intact families with parents of similar financial means as their own parents.
Philosophy of the Child Support Guidelines
These guidelines were developed to provide the court with economic information to assist in the establishment and modification of fair and adequate child support awards. The premise of these guidelines is that (1) child support is the right of the child, not the parent receiving the support payments, (2) child support is a continuous duty of both parents, (3) children are entitled to share in the current gross income of both parents, and (4) children should not be the economic victims of divorce or out-of-wedlock birth.
Child Support Expenses in Monmouth County Divorce Cases
Child support will cover basic essentials such as food, clothing, and shelter, however, Considerations for Child Support Guidelines outlines and explains that child support is meant to cover a broad range of expenses that every child needs to lead a full and normal life. The goal is to provide the child or children with an environment that is as financially similar to what they experience when their parents were married.
The agreement should attempt to mitigate or even avoid conflict surrounding finances and the children as much as possible. These arguments between co-parents can be traumatic and have a negative impact both emotionally and psychologically.
Basic necessities: Adequate and nutritional food, proper clothing and appropriate lodging are needed by every child.
Medical care: Though these costs are often split, child support may be used to pay for uninsured or "extraordinary" medical expenses. This can include any out-of-pocket medical costs that exceed the cost of your child's basic health care insurance plan, including co-pays, deductibles, and surgery costs. Furthermore, child support may be used to cover other expenses, such as dental braces, casts, eyeglasses, as well as other special health care costs. The court will generally order that the custodial parent pays for the first $250, per child, of unreimbursed medical expenses; anything above that amount is usually split fifty-fifty amongst the parents.
Educational fees: Private education aside, even students in public schools need educational materials such as books, pens, paper, backpacks, and other items to be an effective student. In addition to these expenses, the Court can also order a split of any private school tuition costs.  While these costs are not taken into consideration when drafting the Child Support Guidelines, the Court can order parties to pay a percentage of the child's tuition in addition to their weekly support obligation.
Childcare: The rising cost of childcare is always a consideration especially with young children when both parents work. The key to the childcare expense being included in the Child Support Guidelines is the work-related aspect.  Childcare paid for so that a party may go out with their friends on a Saturday night would not be utilized on the guidelines.   Only childcare paid for due to a party having to work would be taken into consideration during drafting.
Transportation/travel: These costs can include gasoline as well as bus or train fare to and from school as well as other activities.
Entertainment: Fees associated with memberships and admissions to sports, recreational, or social events, lessons or instructions, movie rentals, televisions, mobile devices, pets, hobbies, toys, video games, exercise or sports equipment are all included in accepted forms of child entertainment. While these expenses are not taken into consideration in the drafting of each individual guideline, they were a factor when the NJ Supreme Court first developed these guidelines.
College expenses: In New Jersey, family law courts have the ability to order divorced parents to contribute to their child's college tuition. See our previous article on college expenses and the standards used to determine each parent's share of the cost.
Extracurricular activities: This is perhaps one of the broadest and contentious parts of child support. Similarly to private school and college tuition costs, extracurricular are not a specific factor taken into consideration when drafting the guidelines.
Changes in any of the above-mentioned criteria can be grounds to seek a modification to a child support order.
Extracurricular Activities and Child Support Lawyers Brick NJ
If agreed upon at the time of divorce, child support coverage can incorporate a broad spectrum of a child's extracurricular activities, those that fall outside of regular school hours, such as after-school programs/classes, summer camp, sports activities, clubs and other non-school related activities including:
School photos and yearbooks.
Registration fees for sports as well as uniforms and equipment.
Traveling costs for teams and club teams.
Fees for private music, voice, dance, tennis or golf lessons.
Musical instruments rental and purchase fees.
Fees for recitals and dance costumes.
Enrichment camps, academic camps as well as church camps.
Academic tutoring.
It is important to note that if these fees and costs are not included in the original divorce settlement, then generally the parent who wants the child to participate in the activity would be the one to pay for it. This means if the child lives with a parent who signs him or her up for a sport or lessons or other activity, that parent would shoulder the cost. However, a parent may request the Court to order the other party to contribute towards these extracurricular expenses.  Unlike child support enforcement, there is no mechanism with the Court to ensure the non-custodial parent contributes towards these expenses.
This is one of many reasons that an experienced and skilled divorce attorney is critical to helping you reach a settlement that protects your rights and will adequately address the needs of your children and your family moving forward. Reaching an agreement with your spouse at the time of divorce or even via a post-divorce modification is well worth your efforts because it does not only help avoid battles and headaches in the future, it will protect your children from the wake and negative residual impact that those battles can have on your children.
Contact a Toms River Child Custody Lawyer Today to Protect the Rights of You and Your Children
At Bronzino Law Firm, we do not offer a one-size-fits-all approach. Instead, we get to know each of our clients and their needs and concerns in any child custody case. We pride ourselves on keeping our clients informed and involved in the legal process and being able to find creative and unique solutions to any child custody issue. We serve in towns such as Brick, Toms River, Point Pleasant, Spring Lake, Jackson, and Freehold.
To speak with us today in a free and confidential consultation, please contact us online or call us to schedule an appointment at one of our convenient offices located in Brick and Sea Girt, NJ at (732) 812-3102.