Choosing a Divorce Attorney in Ocean and Monmouth County, NJ
Serving Clients across Monmouth County and Ocean County towns including Wall, Sea Girt, Toms River, Brick, Neptune, Asbury Park and more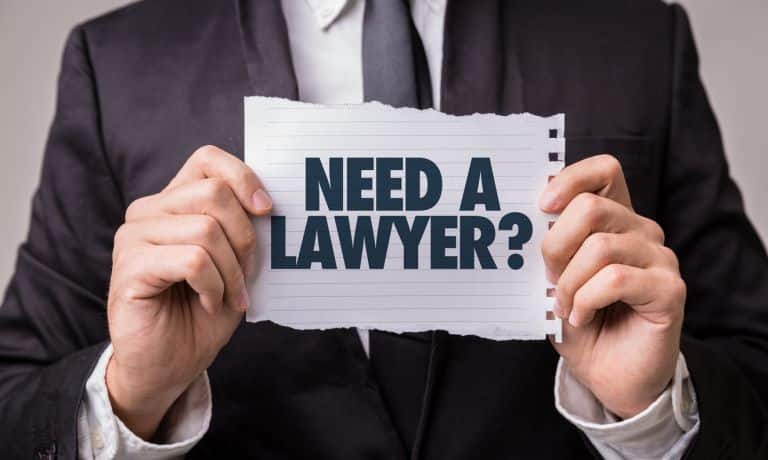 Most individuals going through a divorce understand that working with a qualified divorce attorney greatly improves the chance of a successful divorce process. What is less obvious is what to look for when selecting an attorney to represent you during this important time. While everyone's criteria will ultimately be different, there are a few high level recommendations which can be useful to remember when selecting a divorce attorney in New Jersey.
At The Bronzino Law Firm, our divorce attorneys have extensive experience serving clients from local Ocean and Monmouth County towns such as Sea Girt, Wall, Toms River, Point Pleasant, Manasquan, Brick, Neptune, and across all of Eastern New Jersey. We believe that our small firm size allows us to focus on the aspects of divorce which matter most to our clients and their families. We are qualified to handle all types of divorce, including contested divorce, uncontested divorce, high net-worth divorce, civil union dissolutions, and much more.
Call our office today to speak with a member of our divorce and family law legal team regarding your divorce questions and concerns in a free and confidential consultation.
Finding an Experienced and Reputable Monmouth County Divorce Lawyer
There are many considerations to keep in mind when searching for a Monmouth County divorce lawyer. Right at the top of that list should be relevant experience, ability, and the necessary skills to handle your case. Many law firms practice a wide range of legal disciplines, which can sometimes dilute their legal expertise when it comes to the issues of your divorce. Selecting a firm with a focus on divorce and family law, with the relevant experience to back that focus up, is a great idea.
Additionally, many divorce attorneys make their living on reputation. Attorneys with a solid track record of success may have a dedicated place where prospective clients can view the comments and testimonials of previous clients. Legal resources such as avvo.com may also be a useful tool for viewing what clients have to say about an attorney or law firm.
Neptune Divorce Attorney Identifies the Importance of Finding a Good Fit
Let's say you have found one, two, or even a handful of Neptune divorce attorneys that might be appropriate for your case. They all have decent experience, good reviews, and are solid candidates. Beyond the basic requirements that all clients should look for in an attorney, it is also important that the relationship is a good fit on a personal and idealogical level.
An example of a bad fit might be a client who prefers to keep things close to the vest while the divorce attorney leans more towards aggressive litigation. This can also come down to an issue of comfort. Often times searching for the right attorney for you can come down to making a phone call, coming in for a consultation, and making sure that this attorney and/or law firm gives you the sense of security which you should feel during the legal process.
Other Factors to Consider When Searching for a Ocean County Divorce Lawyer
Depending on the nature of your circumstance, you may also want to consider the following when choosing the ideal Ocean County divorce lawyer:
Cost structure/affordability – while this issue should not be your highest priority, but it is certainly important. Speak with your prospective attorney about legal fees, how they are structured, and also what your attorney may be able to do to keep the costs of your divorce low
Availability – sadly, many larger firms take clients for whom they simply do not have the time. You should feel like your attorney's number one priority before, during, and after the legal process. It is unwise to settle for a firm or lawyer who may not have the schedule to give your case the attention it deserves.
Flexibility – along those same lines, some firms offer "cookie-cutter" legal solutions to their clients to minimize their workload and deliver fast results. A qualified divorce and family law attorney should keep clients informed and involved, working with clients to produce the ideal outcome to their legal case.
Contact a Divorce Attorney with Offices in Brick and Sea Girt
Divorce attorney Peter J. Bronzino is proud to serve clients from Monmouth County and Ocean County communities including Wall, Sea Girt, Manasquan, Brick, Asbury Park, Neptune, Toms River, and across Eastern New Jersey. Our small firm size and focus on divorce and family law allows attorney Bronzino to product highly dynamic and individualized legal solutions for all of our clients. We tackle even the most complex divorce issues including division of assets, alimony, child support, and child custody.
If you or a loved one are searching for a divorce attorney, please contact us online or through our Brick or Sea Girt offices by calling (732) 812-3102 today for a free and confidential consultation.