Social Media in Monmouth County Divorce Cases
Serving clients in Sea Girt, Brick, Point Pleasant, Wall, Spring Lake, Toms River and across Ocean and Monmouth Counties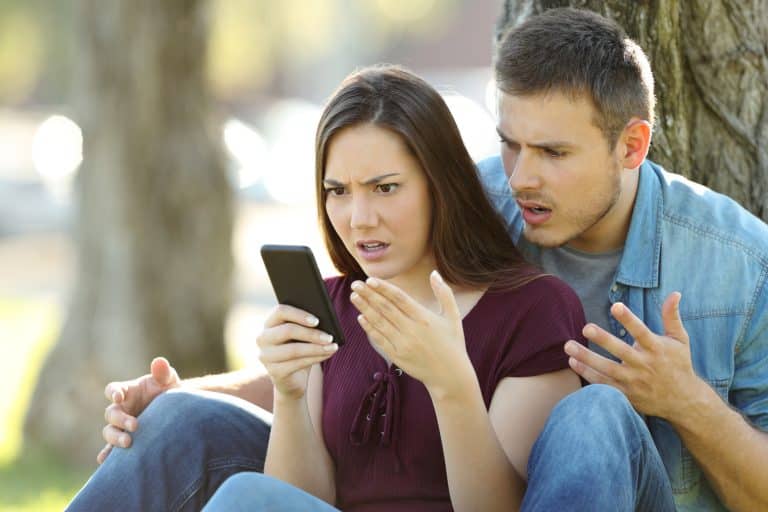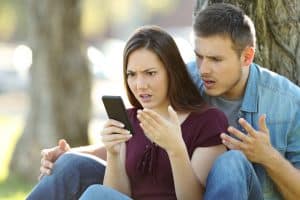 Few could have predicted just thirty years ago the profound impact that social media would have on our society and the way we personally interact and maintain relationships. It is difficult to deny that the feeling of connectivity that social media gives us has become almost a modern obsession; even a societal addiction in certain cases. Though social media has many positive aspects, it is important to understand the dangerous pitfalls that can be brought into relationships via social media, further in divorce and family law proceedings.
While larger firms may pass around your case from partner, to junior partner, to associate, our attorneys will be here to guide you through the legal process from day one until your case is successfully resolved.
At Bronzino Law, we will carefully hear you and provide the information you need to make an informed decision for yourself and your family. Call us at (732) 812-3102 or fill out a contact form on our website to schedule a confidential consultation today, and allow us to be your trusted and experienced advisor to help protect your rights.
Common Pitfalls of Social Media in Ocean County Relationships
Jealousy– This is one of the more common dangers of social media and should not be discounted. Many people often spend more time interacting and developing relationships on social media while ignoring their relationship with their significant other. Obviously, this can cause stress on any relationship and can be a precursor to divorce.
Digital infidelity– This occurs when people use social media and other electronic communication to cross marital boundaries. It may take the form of suggestive chatting or picture messaging, or emotionally bonding through email with someone other than your spouse. Though many may not necessarily view this as "real" infidelity, it doesn't make it any less dangerous than a physical encounter.
Cheating websites– Websites like Ashley Madison and Tinder have brought new dangers and challenges to marriage. According to The Guardian, more than 30% of people on Tinder are in fact married. Finding out your spouse has been frequenting these types of sites can be the cause of an extreme loss of trust and be a major step on the path to divorce.
Legal Implications of Social Media Correspondence in NJ Family Court
Though it has become common to post or tweet every event, thought, feeling or mood change, many often don't think of the permanence of social media posts and text messages. Social media, in many cases, has replaced actual social interaction. It is important to remember that any text or social media posting, be they messages or pictures, are public for all time. In times of divorce, savvy investigators can study all your post and text messages going back for years. In criminal cases, subpoenas may be issued giving law enforcement access to your entire social media history and reveal things that you may have thought to be hidden or forgotten.
Correspondence with your Attorney over Social Media
When it comes to correspondence with your attorney, should you reveal a confidential communication from your attorney on a social network, e-mail or other forms of communication, that privilege would be lost. Though court proceeding is often emotional, it is important to resist the urge to vent to friends and family via social media.  It is often prudent to shut down all social media accounts if you are facing any court proceeding be they criminal or divorce.
Posting Comments About Your Divorce Online
Once again, divorced or separated parties should be cautious never to post comments about their divorce, their spouse, a new partner, or any aspect of the proceedings on social networks, being that those comments cannot be guaranteed to be kept private and could ultimately legally be used against them in any litigation.
Save texts, Screen Shots, Posts if Your Spouse is Inappropriately Posting
If you are facing a divorce, it is prudent to save all text messages from your spouse especially any threats or admissions of infidelity or violence. Screen captures and forwarding these correspondences to your attorney can be invaluable in helping to prove any assertions you may be making about your spouse. It also allows you to establish a legal "paper trail" of any important events.
Contact a Brick NJ Family Lawyer to Review the Details of your Case
Peter Bronzino could be a vital resource during and after your divorce. Reach out today to learn how we can help you gain a fresh start. You don´t have to handle this tough situation on your own; without the support of a skilled attorney, you risk losing the hope for a better after divorce arrangement. We have successfully represented hundreds of clients in Ocean and Monmouth Counties as they navigated the challenges of divorce.
Contact us to speak with you today in a free and confidential consultation, reach us online or call us to schedule an appointment at one of our convenient offices located in Brick or Sea Girt, NJ at (732) 812-3102.