Divorce Attorneys Discuss Sadness and the Emotional Impact of Divorce in Monmouth and Ocean County, NJ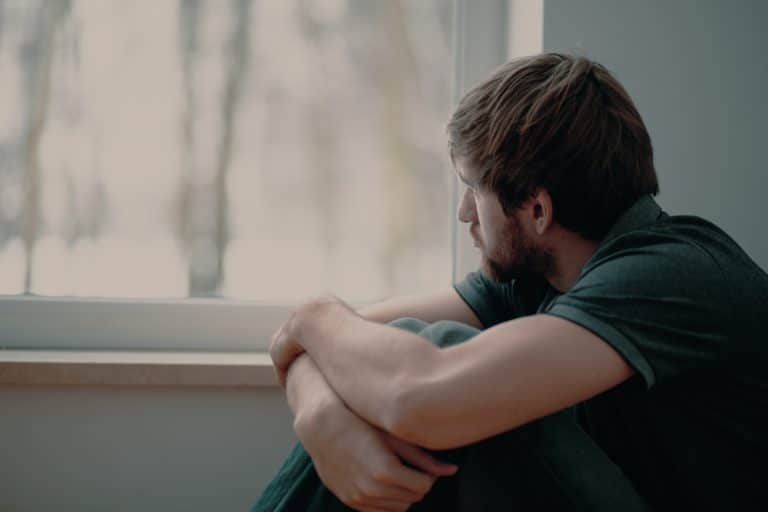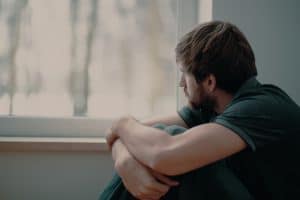 We know that divorce is inevitable for approximately half of the population in the U.S. We also know that it is a harrowing process that tears families apart at their very core.  Infidelity, financial issues, frequent squabbling can all be reasons for getting a divorce. Launched into uncharted waters, you may have mixed feelings about separating from your spouse surrounded by pain and uncertainty. Relationships begin on a high emotional note, and their loss can be devastating, leading to a period of grief for what has been lost. Suddenly, everything has changed, and the uncertain future looms ahead, provoking deep anxiety and fear of what is to come.
How Common is Depression after Divorce?
Researchers from the University of Cambridge conducted a study involving 300 couples who had recently divorced (2-6 months prior) 23% of the women and 41% of the men said they had been treated for depression in the last three months. A study published in the Journal of Psychological Science found that of the 225 couples studied who had been divorced for over a year, 73% of divorced men and 46% of divorced women experienced mild to extreme depression immediately following their divorce.  However, most participants who had not experienced depressive episodes before their divorce were prone to have much milder symptoms than those in treatment before their separation.  Even the over-50 crowd, called gray divorces, is subject to post-divorce depression.  The greatest concern with older people who divorce is that they tend to isolate themselves, especially men.
What Are the Symptoms of Post-Divorce Depression?
Obviously, the symptoms may vary from person to person.  If depression was in the picture before the divorce, symptoms may be augmented following the divorce.  Symptoms of depression may include insomnia, overeating, anorexia, body aches, migraines, panic attacks, crippling anxiety, deep sadness with frequent and extended crying jags, intentional isolation from family and friends, irritability, powerlessness, difficulty concentrating, a lack of interest in hobbies that were previously enjoyed, feelings of loneliness and hopelessness, pessimism, and in extreme cases suicidal thoughts or attempts. If there was abuse in the marriage, PTSD (Post Traumatic Stress Disorder), which is linked closely to depression, is a possibility.
Men and women, as was previously mentioned, react to divorce differently.  In the state of New Jersey, women are twice as likely to file for divorce than men.  Also, they are typically the primary parent of the children.  Men don't seek out companionship or group support as frequently as women.  Also, if the man is the breadwinner, it is now his responsibility to take care of himself and a completely separate household.  Money troubles frequently kick depression into gear. Women interact more with friends and family, and they go to therapy and share what they are feeling.  They are also more willing to participate in a depression treatment plan that includes medication.
How Long Will A Post-Divorce Depression Last?
This question is difficult to answer.  Processing your divorce emotionally leaves feelings of vulnerability and loss.  It is a grieving process because you have lost something that was deeply a part of you. Therapists estimate that for every five years of marriage, it takes approximately one year to recover.  There are many factors that influence how quickly depression will subside.  For example, a cooperative, kind relation between exes helps the healing process, especially when there are children in the mix.  Sports events and school plays can be very awkward when two grown adults can't put their differences aside for a few hours in front of the children.  The length of the marriage is also a factor, as are the social circles of friends and coworkers.  They frequently disappear in an effort to avoid being nosy or picking a side.  The state of the relationship before the divorce also influences recovery.  If a marriage is rife with abuse or arguments from the beginning, its end may be seen as a welcome respite. Also, knowing that the divorce is coming, as opposed to getting broadsided by it, can increase the ease with which one can work through the process.
How Can I Combat Post-Divorce Depression in NJ?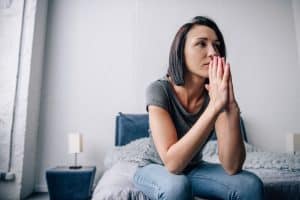 Primarily, it is important to give yourself time.  This is an enormous, life-changing experience, and it will require patience. Taking care of your body is important.  Eat healthy foods more often than not, drink lots of water, and exercise moderately.  Sleep affects our moods tremendously, so be sure to have good sleep hygiene: no computer/phone screens before bed, same bedtime and waking time every day (even on weekends), and meditate before bed. Making friends or visiting with your old ones can lift your spirits.  Creating a gratitude journal is always a good idea.  It doesn't have to be much, just a short list of what you are grateful for every day. Find activities you enjoy, such as bowling, painting, or finding a place to volunteer.  Focusing on the world outside of ourselves frequently provides some needed perspective. Also, rely on your family and reach out to them when you need help.  Remember, you have a bright future ahead of you.  Your life hasn't ended; it has just changed direction.
How Can a NJ Lawyer Support Your Journey and Reduce the Impact After Divorce?
A divorce, although painful, does not need to be wrought with contention.  In fact, studies have shown that a cooperative uncoupling can lessen depression during and after the process.  A good lawyer will urge you to at least be civil to your ex and maybe even aim for being friendly.  It doesn't have to be a war. You need someone who is interested in moving forward but is also conscious of your needs.  A good lawyer will listen to you, provide options, and support you.
Call and Schedule a Consultation with our Divorce Lawyers at Bronzino Law Firm in Brick, NJ
Are you about to file for divorce, or are you in the process of getting divorced? Are you ready to take a step toward a new life?  Are you looking for a lawyer who can create a plan tailored to your needs?
The Bronzino Law Firm, LLC team in both Ocean and Monmouth county are ready to help you get divorced in the best manner possible and begin to move on with your life.  We are a team of highly skilled family lawyers with years of experience who have a passion for helping others and a commitment to diligently serving our clients pre and post-divorce in New Jersey.
If you need assistance with divorce or a related matter in Toms River, Jackson, Manchester, Sea Bright, Rumson, Lacey, Berkeley Township, Brick, or any other town in Monmouth or Ocean County, call for a confidential consultation at (732) 812-3102 or contact us through our online contact form.  Depression and divorce are very common, but with experienced legal help, you can focus on your personal needs while we handle the details of the legal process.