Divorce Attorneys Helping Ocean and Monmouth County Clients Rebuild
Serving Brick, Sea Girt, Toms River, and Wall Township and across the Monmouth and Ocean County area.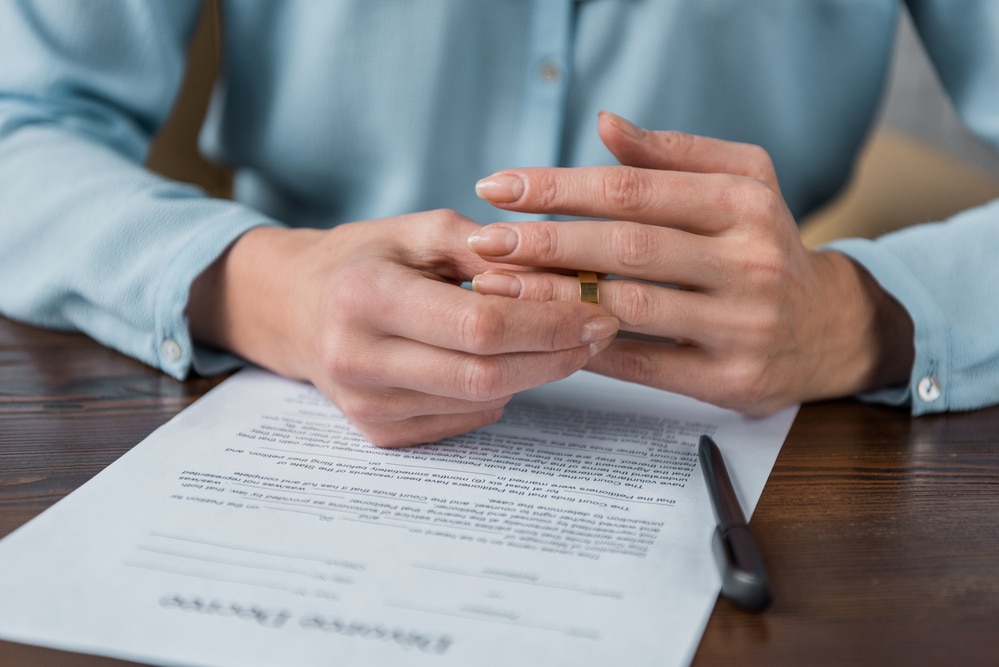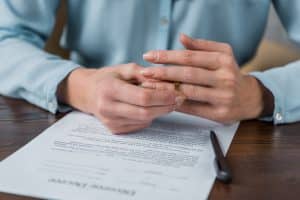 No one enters into a marriage expecting it to fail. Still, more than 20 percent of first marriages end in divorce within five years, and 48 percent of marriages dissolve by the 20-year mark, according to 2006-2010 data from the government's National Survey of Family Growth. Separation and divorce are emotionally difficult events, but it is possible to have a healthy breakup and heal once the divorce is over.
The end of a marriage typically unleashes a flood of emotions, including anger, grief, anxiety, and fear. Sometimes these feelings can arise when you least expect them, catching you off guard. Such a response is normal, and over time the intensity of these feelings will subside. In the meantime, be kind to yourself. Researchers have found that people who are kind and compassionate to themselves have an easier time managing the day-to-day difficulties of divorce.
What Can I Expect Emotionally After My Divorce?
People often exhibit signs of grief, such as feeling unmotivated and having trouble sleeping. In fact, going through a divorce can be similar to going through grief. Still, it can be further complicated by layers of legal issues, financial strain, individual mental health challenges, the experience of parental alienation, the challenges of co-parenting, and the realities of dividing assets.  That leaves one's plate very full and can be a mammoth situation to handle.
Psychologists suggest that there are six stages of emotional and mental change during and immediately after a divorce:
It can be difficult to finally accept that you are in the middle of a divorce. You may think that it was your inability to solve your own marital troubles. This can send you into a whirlwind of emotions and thoughts which prevent you from accepting the truth. You may even believe that there is something you can do to get back with your partner.
You may act in a way that is not normal. The sheer shock of the divorce will create different emotions inside your head, making you panic. This shock becomes more pronounced when you realize how much time you invested in your marriage and family.
Contrasting Emotions. It won't be easy to keep your emotions under control. From feeling hope to feeling nothing but despair, you will try your best to make sense of all that has happened leading up to this point.
 You are still hopeful that your marriage will work out. You are willing to do anything to change yourself and make things work. You may resort to drastic measures to get your ex to change his or her mind. What you will need to realize at this point, though, is that you cannot control other people's feelings. Bargaining only delays the inevitability of the separation.
Letting go. When you realize that nothing you say or do will bring your marriage back, you stop blaming your ex-spouse and start to understand what contributed to the end of your marriage. You may also feel a sense of freedom and a better outlook about what the future holds for you.
The negative emotions finally stop. You feel that you are finally fit to lead a life that is filled with happiness and satisfaction. This stage will accompany a period of growth. You will finally understand that there is life after divorce and that there are more positive things to look forward to in your life.
What are the Kinds of Therapy Available For Divorcing Couples?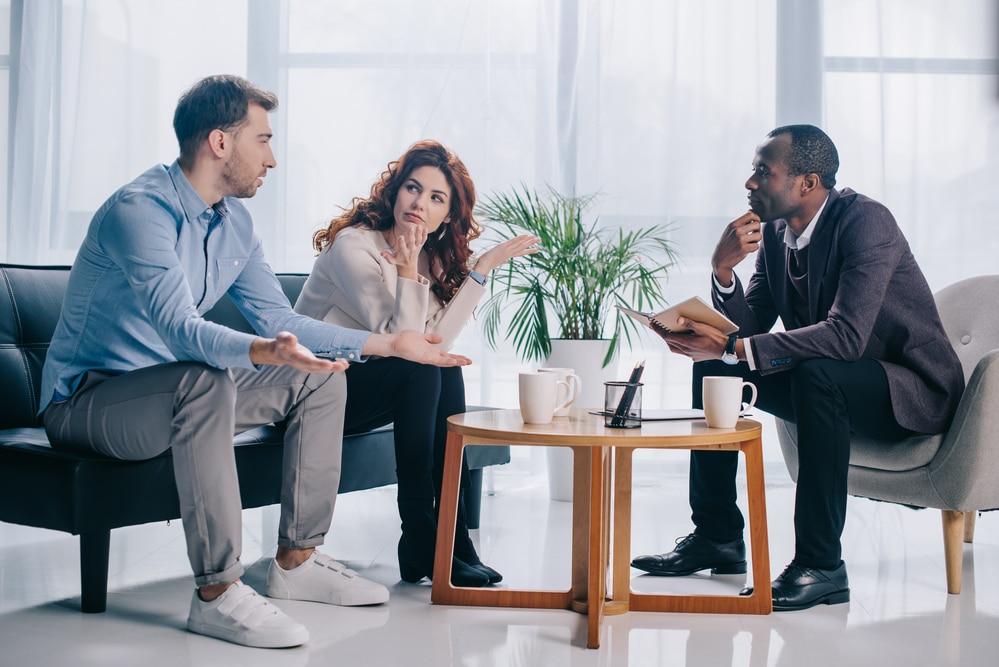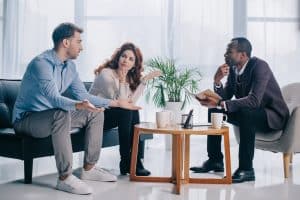 Individual therapy. Therapy can help people work through those feelings and make sense of the divorce. It may help people gain a new perspective. People who have divorced may learn about their needs and dislikes in partnerships. They may gain a deeper knowledge of themselves.
Couple's therapy. Therapy is also available for couples going through a divorce. This type of therapy may facilitate a healthy and constructive divorce. A divorce therapist can act as a sort of mediator. They can set guidelines to ensure the divorce happens with less negative impact. Therapists can also help address pertinent issues. These can include living arrangements, financial obligations, and parenting.
Family therapy. Therapy can be important for children whose parents are divorcing. Parents may often be consumed with their own feelings during a divorce. They might overlook the emotional state of their children. Divorce can cause children to feel confusion, guilt, loss, pain, or abandonment. Children may not be sure which parent they should "choose" or be loyal to. They might also worry they are the cause of the divorce. They may worry they are to blame for the separation. Family therapy allows all family members to share their feelings about the divorce. This can help everyone process their emotions and adjust to the changes.
Self-Care Can Help
Self-care between therapy sessions (or in lieu of them if need be) can include things such as guided breathing exercises or meditation. Breathwork and meditation can help increase mindfulness. Mindfulness is the act of being aware of and focused on immediate physical sensations around you. It can be useful for calming stress.
Talking with a trusted friend. When looking for someone to talk to, choose another adult. The stressors that come with divorce can be too much for children to handle. It is vital that you not speak to your children about adult problems as it could cause them increased stress and anxiety.
Take a bubble bath, go for a run, or watch a favorite movie. Pick up a sport or a hobby that involves other people.  Create a social circle of friends who can provide you with ways to have fun. Taking care of yourself can refresh your mind and body. It can also increase your ability to handle stress in difficult times.
Set goals and keep a journal.  Journals are a fantastic way to express yourself, find insight, reveal undiscovered ideas, and plan your next steps.
Contact our Lawyers for Divorcing Spouses if you would Like a Free Consultation at our Brick Location.
If you are considering a divorce or are interested in beginning divorce proceedings immediately, we are ready to handle all of your divorce needs right away. Our experienced, knowledgeable attorneys are here to make sure your divorce is properly handled.  Your rights are our first concern.
At Peter J. Bronzino,  we take pride in successfully representing clients in Allenwood, Bayville, Beachwood, Brick, Brielle, Howell, Island Heights, Lakewood, Lavallette, Manasquan. Whether you are filing for divorce or considering doing so, let us be the law firm to lead and guide you through every step.  Our interest is your well-being and to make sure your rights are upheld.
For more information or to talk with one of our licensed and experienced New Jersey matrimonial law attorneys, please contact us online or through our Brick or Sea Girt offices by calling (732) 812-3102 today for a free and confidential consultation.