Much-Needed Documents for Getting a Divorce in New Jersey
Having an Outline with the Most Important Divorce Documents to Find will Help You Save Time and Money in Your Divorce in Freehold and Toms River NJ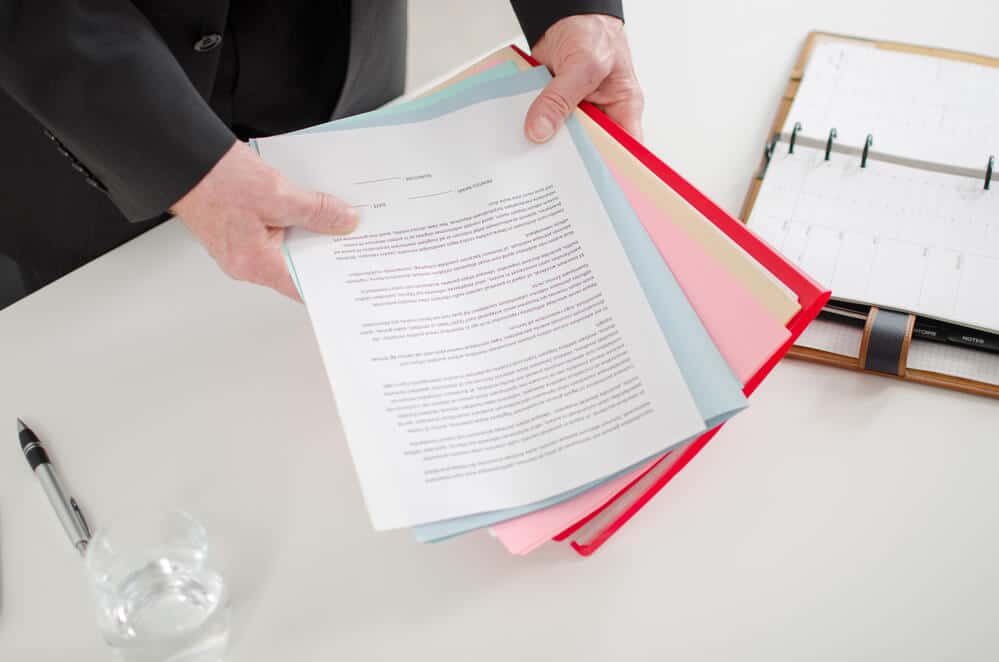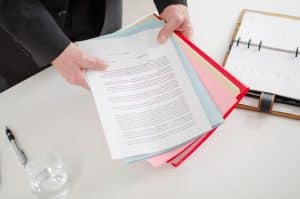 There are many ways to get a New Jersey divorce 'right;' and there are just as many ways, if not more, to get it 'wrong.' Not preparing or executing a divorce proceeding properly leads to the emotional and financial drain on both sides and can even mean a settlement in which your rights to an equitable share of marital assets, spousal support, child custody, and child support are not met.
Proper preparation for your divorce in New Jersey is a multifaceted process that can mean the difference in months of discovery and thousands of dollars in lawyer's fees. When faced with beginning this process, there are a variety of different documents you need to organize. The sooner you start to gather them, the better it will be for your divorce. Keep this helpful outline in mind when considering how best to prepare for your divorce before you file, particularly when it comes to collecting all of the documents you'll need.
Benefits of Preparing the Necessary Documents for Your Divorce Before You File
There are many benefits to collecting appropriate marital and financial documents before you file for divorce. One such benefit is that you'll save time and money preparing what you can before you meet with a divorce lawyer. The more work you do beforehand, the more they'll have to work with. Another benefit is that you'll lessen the risk of one or more important documents disappearing if and when your spouse becomes disgruntled with the divorce.
Documents Considered a Must in a NJ Divorce
The key documents that you must have at the ready in a divorce can be divided into marital documents, financial documents, and assets documents.
Marital documents include both legal marriage documents and informal records about your marital affairs.
The legal marriage documents are must-haves: your marriage license and any prenuptial or postnuptial agreements you and your spouse have, as well as current copies of living wills and trusts.
Financial documents are an equally important and much vaster part of the information you must have at the ready. Obtain the following financial documents for each spouse, as possible:  statements for all personal and joint accounts, W-2s and other income statements, tax returns for the previous five years, marital property tax statements, retirement accounts, stock options, shared capital and property investments, outstanding joint debts, and stock options. Other financial documents that it will be helpful to have at the ready, organized in digital and hard copy form, are shared bills, joint credit card statements, and online account statements.
Assets documents are essential to the case information and include a complete itemized list of all joint assets with ownership documents such as titles. Marital assets include the marital home and other shared properties, automobiles, home decor and furniture, valuables, and even individual retirement accounts that were contributed to during the course of the marriage. Gather deeds and vehicle titles. Shared investments and rental properties that were purchased or invested in during the marriage are also considered marital assets. When creating the list of marital assets, it is helpful to gather all receipts and titles that show that the item was purchased during the marriage.
Creating delineation between separate and marital assets is important. Create a list of assets that you purchased before the wedding, as well as inheritances that you have not used with your spouse. Locate as many time-stamped purchase receipts as possible. If you received an inheritance, it is important to protect it as a separate (not marital) asset. Include documentation proving that it has been set aside untouched. Additionally, if your spouse received an inheritance and that asset was used for joint purposes, it could be considered a marital asset. Gather as much documentation proving its joint use as possible. Other assets documents include home and car insurance policies, mortgage statements, wills and trusts, and all insurance policies for you and your spouse.
Uses for Your Divorce Documents
These documents will be used in part to determine what an equitable distribution of assets would be in your divorce. Additionally, they will be used toward the determination of spousal support payments and even child custody. As such, it is essential to provide a comprehensive set of marital documents. It is best to provide your lawyer with hard copies of each document, well-organized and ordered according to a table of contents. Make sure you make copies of each document for your files and scan digital copies of the documents as well. Ask your lawyer if they would prefer a digital copy of the collection for their records and ease of access.
How Hard or Easy is it to Gather these Documents?
Depending on how well you have organized your assets and finances over the years, the ease with which this documentation can be obtained varies. What is most often difficult to gather is your spouse's (separate) personal information, such as W-2s, their work contracts, and their tax statements. For this reason, it is important to get a head start on requesting this information, as they may be less likely to allow its availability later into the divorce process.
What About International Documents?
A marriage that is legally recognized in another country is legally recognized in New Jersey. As such, gather as much documentation from your overseas marital life as possible to be included in your case information.
Divorce and Family Lawyers for Your Divorce Initiation Questions in Lacey NJ
With proper documentation, a well-qualified divorce lawyer can develop a compelling case that best represents your wants, needs, and the true value of what you deserve in your divorce. The more equipped they are with applicable material, the more robust their support can be.
Count on Bronzino Law Firm, LLC, for your questions about documents and tasks for initiating the divorce process. Our experienced lawyers know what it takes to bring a solid case to a divorce proceeding. Our firm deftly guides individuals in Freehold, Howell, Mantoloking, Bayhead, Beach Haven, Stafford, Point Pleasant, and other towns and across the Jersey Shore in preparing them for a successful divorce.
Contact our offices in Brick and Sea Girt today for a free consultation to discuss your divorce. You can call us anytime at (732) 812-3102.