Preparing for Divorce in Monmouth County, NJ
Sea Girt Divorce Lawyer Helps Prepare Clients for Divorce in Ocean and Monmouth County Communities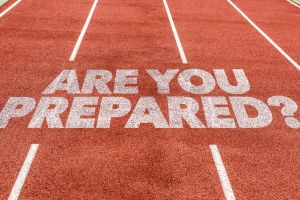 Before the divorce process formally begins, there are many ways to prepare. Preparing financially, practically, and mentally can lead to a significantly improved experience and outcome for you and your family. While no two divorces are exactly alike, there are several methods of preparation which can greatly aid divorcing spouses throughout the legal process. Getting ready for your divorce may also save time, money, and hassle down the line.
The divorce and family law legal team of The Bronzino Law Firm has extensive experience serving local clients from across Ocean and Monmouth County towns including Brielle, Wall, Sea Girt, Toms River, Brick, Point Pleasant, Manasquan, and across all of Eastern New Jersey. Our smaller firm size allows our attorney to work closely with each of our clients, addressing their unique needs and concerns. This highly individualized approach to family law has led to many glowing testimonials from current and former clients.
Call us today through our Sea Girt, NJ office or our Brick, NJ office at (732) 812-3102 to discuss your prospective divorce, how you can prepare, and much more in a free and confidential consultation with our legal team.
Hiring a Wall, NJ Divorce Lawyer
Amongst the many steps that an individual and a couple can take to prepare for the divorce process, speaking to and acquiring the services of a qualified divorce attorney may be the most important. Consider other situations where you may need the help of an attorney. If you were arrested for DWI, you likely would not wait to speak to an attorney until the day of the trial – you would contact an attorney as soon as possible to help prepare for the legal process.
While preparing for a divorce is certainly quite different, the concept remains the same. The terms of your eventual divorce settlement agreement can include potentially complex disputes such as child custody, child support, division of marital property, alimony, and much more. A qualified and experienced divorce attorney will help you prepare from step one, assuring that you will be putting yourself in a great position to reach a favorable outcome.
Learning NJ Divorce Laws, Brielle Divorce Lawyer
Your Brielle divorce lawyer may recommend brushing up on some New Jersey divorce and family law at the beginning of your legal process. While your lawyer will certainly represent you and understand these laws on your behalf, it can be greatly beneficial to have a high level understanding yourself. This research can serve two purposes:
The more informed and educated you are, the more qualified you will be to make decisions during your divorce such as choosing contested divorce, uncontested divorce, fault vs. no fault divorce, and much more
Knowledge can also help take some of the emotion out of the process. When clients understand their legal rights, they are often more receptive to the "hard truths" of divorce without getting overly emotional or upset
Documentation for Toms River Divorce Proceedings
There is also a practical matter which can be addressed to prepare for your divorce: collecting appropriate and necessary documentation. Your divorce attorney might recommend hunting down any and all of the following as necessary:
Prenuptial agreements, postnuptial agreements, or any other existing marital agreements
Pay stubs, tax returns, and other financial documentation of earned income
Account information and statements from retirement accounts, owned investments, owned business ventures, etc.
Documentation for any childcare financials such as schooling, after school care, medical expenses, etc.
Proof of debts including mortgages, credit card debts, student loans, and more
Any outstanding judgements and/or court orders from previous legal proceedings
Anecdotal evidence such as journals, calendars, pictures
Real estate deeds
Insurance information
Many of these documents will be requested during what is known as the divorce discovery phase. By preparing early, you will be able to handle these requests in a timely manner and keep your divorce moving forward. No matter what your individual situation, working with a qualified Ocean County divorce attorney to adequately prepare will help you and your family mitigate the many stresses of the divorce process.
Contact a Divorce Attorney with Offices in Sea Girt and Brick Today
Divorce preparation attorney Peter J. Bronzino takes pride in serving families across local Monmouth and Ocean County communities such as Neptune, Wall, Brick, Asbury Park, Toms River, Sea Girt, Manasquan, and all of Eastern New Jersey. Beginning before your divorce even starts, Attorney Bronzino  believes in keeping clients informed and involved throughout the legal process. We keep our legal services focused on what matters most to our clients and their families, which allows us to offer high level solutions for fair and reasonable rates.
Please contact us online or through our Brick or Sea Girt offices by calling (732) 812-3102 today for a free and confidential consultation regarding your divorce, how to prepare, and how we can best serve your needs.