Child Support and Legal Options when You've Been Supporting a Child that Isn't Biologically Yours in New Jersey
Addressing Current and Former Child Support Payments After Finding Out You are not the Biological Parent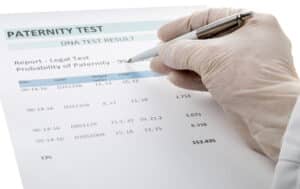 Finding out that a child you have cared about, supported financially, and perhaps even raised is not, in fact, your biological child is a predicament that we often expect to happen only to other people, read about in a novel, or watch on a TV drama. But, alas, if you find yourself in this distressing situation, your mind may turn to the practicality or pursuit of justice in questions like: Will you be required to continue paying child support? Can you be reimbursed for previous support payments?
In this article, we will address these questions and more. However, each situation is dependent on many different factors and the best way to gain clarity on your case is to seek the counsel of an experienced family law attorney. At Bronzino Law Firm, we assist clients with the challenging aspects of child support, paternity, step-parent issues, surrogacy, sperm donation legal issues, and other child custody and support concerns throughout Monmouth County and Ocean County. Call to (732) 812-3102 discuss your case with a family lawyer who can assist you now.
I Paid Child Support for a Child That is Not Mine. What are my Options in NJ?
If you have discovered that you are not the father of a child you have been paying child support for, your strategy in remedying the situation will depend on the unique facts of your situation. You will likely want to obtain genetic testing to confirm your suspicions or the new information you received both for your own peace of mind and to prove non-paternity in court. However, it is important to know what this information alone may not release you of your financial obligation to the child. While the factors influencing each situation are voluminous and varied, the bottom line and overarching concern of the court when determining whether you must continue to make child support payments is the best interests of the child.
Beyond that, relevant factors include, but are not limited to, whether you were married to the mother at the time of the child birth or at any time, whether you acted as the child's father and held yourself out as such, if the mother's misidentification of you as the child's father was intentional, and your relationship with the child over time.
So, even if you are confirmed to not be the child's biological parent, there are certain circumstances in which the court may find that you are still obligated to pay child support.
Don't Suspend Child Support Payments Until You Get a Court Order
If you seek private genetic testing and these results reveal that you are not the child's biological parent, you cannot simply cease making child support payments. Rather, you must petition for a court-order terminating the child support obligation. To support your petition, you will likely need to submit genetic testing evidence that is approved by the court.
If you do not obtain an order releasing you of your legal obligation to pay child support, then you must continue to make these payments. If you simply stop making payments, you will face serious legal consequences like being held in contempt of court and/or having your wages garnished.
Depending on the circumstances of your case, you very well may be able to get the child support order terminated, but you cannot make the change on your own without the approval of the court.
Of course, the court may also find that it is in the best interests of the child to require you to continue making child support payments, even when you establish conclusively that you are not the biological father. This can happen if you and child share a legal and functional parent-child relationship, the child knows you as his or her father, the community regards you as the child's father, and/or there is no one else who played or could play the role of the child's father.
Am I Entitled to Seek Reimbursement for Previous Child Support Payments in New Jersey?
In many cases, the court may terminate a man's legal obligation to make any future child support payments without allowing him to recover reimbursement for past payments. Generally, this situation is the most likely outcome when the child support order is terminated.
For most men, it will be difficult to obtain reimbursement for previous child support payments even if they are later determined to not be the biological parent of the child. The courts do not make retroactive changes to child support orders. However, in situations where the man can prove that the mother knowingly and intentionally misrepresented that he was the father of the child, it may be possible to bring a civil fraud lawsuit against the mother. In that type of case, it will be the man's burden to prove that it is more likely than not that the mother intentionally misrepresented that he was the father of the child and that he relied on this misrepresentation in making child support payments to her.
Contact Our Child Support Attorneys in Brick and Sea Girt to Explore Your Legal Options
As you can see, the factors influencing the termination of a child support order are not universal, and simply stopping payments can have significant repercussions. That is why it is critical to seek the advice of a knowledgeable family law attorney if you believe that you have been making child support payments for a child that is not yours.
Our team of experienced family lawyers at The Bronzino Law Firm will collect and review all of the relevant information in your case and create a tailored strategy to release you of this obligation, demonstrating to the court that such a ruling is in the interests of justice and is not against the best interests of the child. We assist parents and families in Howell, Red Bank, Keyport, Asbury Park, Berkeley, Matawan, Manasquan, and other Ocean and Monmouth County areas. To schedule a consultation with our team, please contact us today at (732) 812-3102 or use our online contact form.