Understand Your Rights as a Stepparent in New Jersey
Ensure That You Have the Parenting Privileges That a Stepparent is Entitled to in Monmouth and Ocean County NJ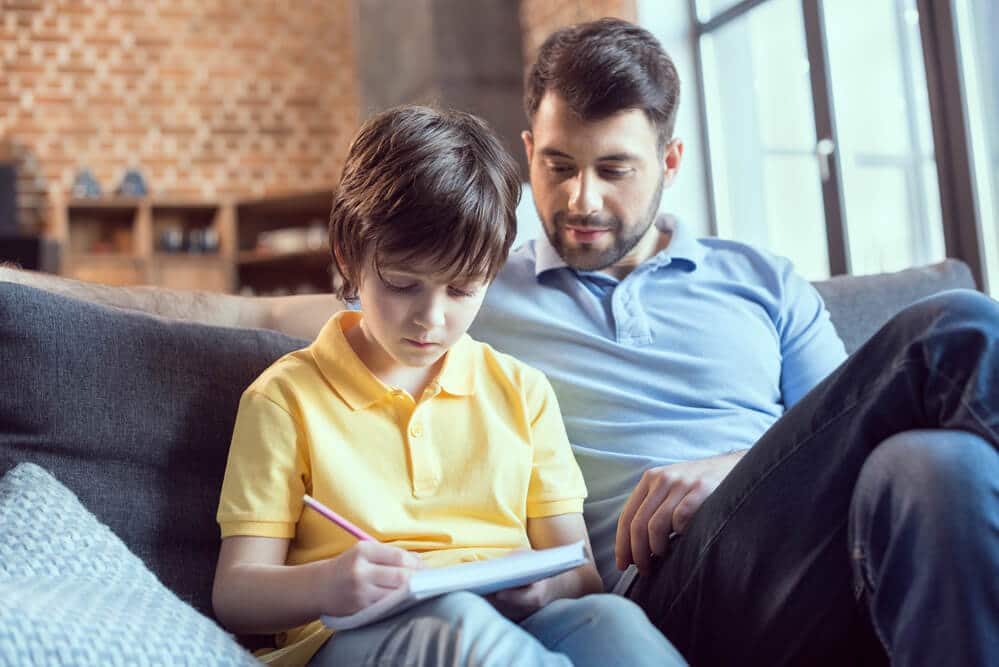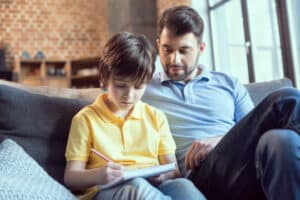 Divorce and child custody issues are stressful and complicated.  But what happens when as a stepparent, you are separated from your stepchildren?  Do you have any visitation rights?  Maybe you have developed a very close relationship with them:  baseball games, 4th of July picnics, school plays, vacations, and many family memories. Managing your rights as a stepparent can become a challenging situation. Fortunately, a family lawyer at our firm can provide you with the answers to the many important questions you may have regarding your rights as a stepparent in New Jersey.
Our attorneys at Bronzino Law Firm, LLC, offer guidance and skilled representation in stepparents' legal rights matters in Southern New Jersey. We have helped clients in numerous cases involving stepparents' rights in Toms River, Sea Girt, Freehold, Jackson, Brick, Point Pleasant, Wall, Colts Neck, and other communities throughout Monmouth and Ocean County. Contact our attorneys to set up a free consultation if you are divorcing and have concerns regarding your stepchild's visitation rights. Call (732) 812-3102  to speak with a lawyer today or make an appointment for a confidential consultation.
What Legal Rights Do Stepparents Have in New Jersey?
Supposing you, as a stepparent, did not legally adopt your stepchildren. Usually, there is little possibility of being granted visitation rights, even when you are considered a parental figure who has practically raised them.  No matter how long the marriage has lasted, when it comes to children and divorce, the biological parents almost always take precedence unless you have adopted the children.
There are some exceptions.  If both biological parents are deemed unfit, you can petition the court for a temporary custody order claiming the child's bests interests. Still, even in that case, frequently, the court prefers a blood relative such as an aunt, uncle, or grandparent to be the child's guardian.
Stepparent Rights: Visitation, Custody, and Decision-Making in NJ
When deciding on your rights as a stepparent for visitation, third-party visitation can be a viable option for you to establish visits or even win custody of a child.  The courts rely on a legal standard referred to as the "best interests of the child."  This standard is used by the courts when assigning custody.  However, in the case of third-party visitation, you must prove that the child will suffer emotionally and psychologically if you are no longer in their life.
Learning From Previous NJ Court Rulings on Stepparent Rights
Troxel v. Granville
Some rulings have been made in the courts regarding stepparents.  The first, Troxel v. Granville, 530 U.S. 57 (2000), established that the desires of third parties could not supersede the biological parent's rights for visitation or shared custody.   In brief, the case was brought by Jenifer and Gary Troxel, mother and father-in-law, to Tommie Granville, the children's mother.  Tommie and her husband, Brad had been separated for several months when Brad took his own life.  Shortly after that, Tommie continued to allow the children's grandparents, Jenifer and Gary, to visit frequently.  Two years later, Tommie informed them that she would like to change the frequency of the visits to one per month.  Tommie found their demand for two overnight stays per month and a two-week vacation excessive.  The Washington Superior Court found in favor of the mother, claiming that as the biological mother, as long as she was not unfit or causing the children psychological harm by restricting their grandparents' visits, she was entitled to make what she saw were the appropriate decisions for her children.
K.A.F. v. D.L.M
A second case went the other way. In the case of K.A.F. v. D.L.M., D.M. was stepmother to Arthur from when he was a year old until he was nine.  During that time, D.M. and Arthur's biological mother, K.A.F., shared parental decisions and responsibilities. They registered their relationship as domestic partners but, at that time, were unable to marry before they ultimately broke up. K.A.F., Arthur's biological mother, did everything she could to keep D.M. from visiting him or having contact of any sort.
Initially, the court ruled in favor of the biological mother; however, in the appellate court, the ruling was reversed based on New Jersey's "best interests" measure.  The court said that Arthur and D.M. had a very close bond, and she was a psychological parent after having lived and cared for Arthur from a tender age.
There are specific cases under unusual circumstances that allow stepparents to have custody or visitation rights to their stepchildren.  These are two similar cases in the sense that a third party sought visitation or custodial rights.  The difference between them is that one involved grandparents who saw the children a few times a month, and the other a stepparent who raised the stepchild from infancy.
How Are the Child's Best Interests Important for Stepparent Rights?
The courts usually side with the biological parents. Still, when it is determined that the birth parents are unfit, the court decides in favor of the child's best interests, which sometimes means siding with the stepparents. Suppose the court finds the biological parents to be unfit, and there has been abuse or neglect. In that case, the stepparent can request custody because it would be in the child's best interests, not because the stepparent had any custody rights.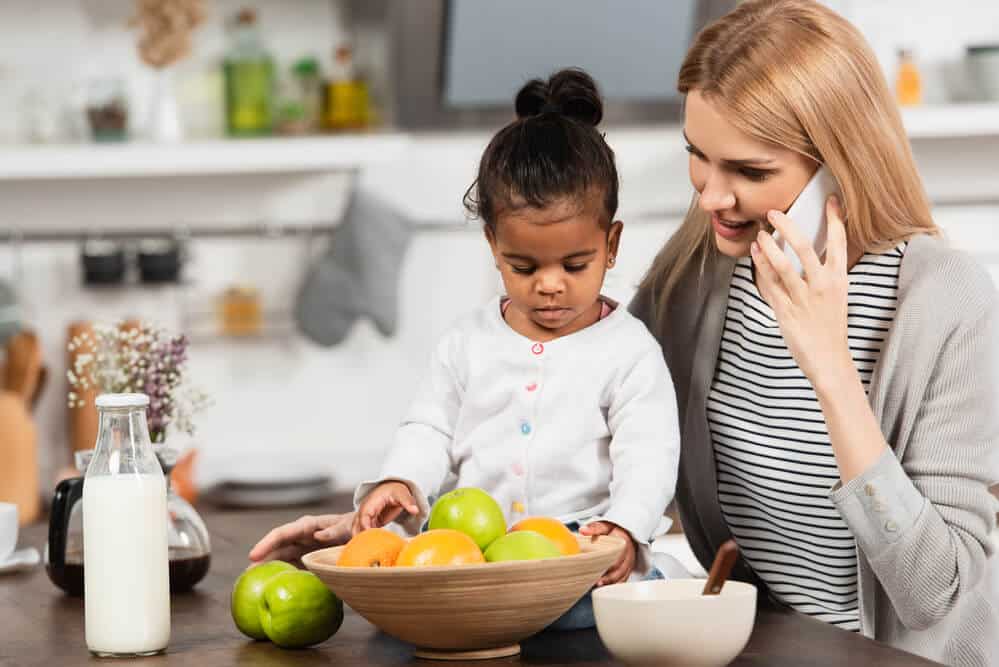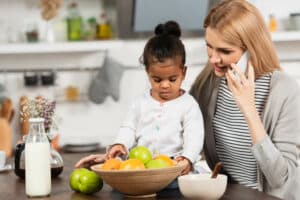 Sometimes, a stepparent has a "psychological parent" status, allowing them to seek custody or visitation.  The court doesn't use the best interests of the child but instead uses a more stringent standard. A stepparent must show that their absence from the child's life would cause the child harm.
Suppose both biological parents are found unfit or surrender their parental rights, a stepparent who has had a close relationship with the child. It is determined that giving them custody would meet the child's best interests. In that case, custody may be granted, but the best way to assure custody is through adoption.  Once a stepparent becomes the adoptive parent, their rights to custody, visitation, and decision-making are legally unchallenged.
Are There Issues For Stepparents When Dealing with Child Support?
Usually, the answer is negative. No legal requirement obligates a stepparent to be financially responsible for someone else's children.  That being said, the court has made decisions requiring stepparents to pay child support when the relationship between the stepparent and the child is similar to that of a natural parent.
Consult an Experienced Family Lawyer about Your Stepparent Rights in New Jersey
As a stepparent, your custodial rights to your stepchildren are minimal. Suppose you are named the psychological parent or have adopted the children.  You need a qualified family law attorney who can explain your rights in detail and advocate for them using the law and practical experience to your advantage. Certain circumstances could favor your situation. Going through a divorce is often exhausting and painful, much less dealing with issues of stepparent rights along the way.  A straightforward, knowledgeable, and dedicated family law attorney can make a major difference.
Bronzino Law Firm, LLC has served families throughout Southern New Jersey for over a decade. We understand that your case is as unique as your family's needs and our lawyers will stay in constant contact with you when handling your case. Your family's well-being is a priority.  Our attorneys are prepared to mediate, collaborate, or litigate an agreement that is right for your family in Neptune, Lavallette, Rumson, Red Bank, Asbury Park, Long Branch, and anywhere else in Monmouth and Ocean County, NJ. Call us today at (732) 812-3102 or reach out to us through our online form to get dedicated support for your stepparent rights case today.