Failed Mediation and its Aftermath in Monmouth and Ocean County NJ
Why do some mediations fail, and what happens next in the case that mediation falls through in a New Jersey divorce?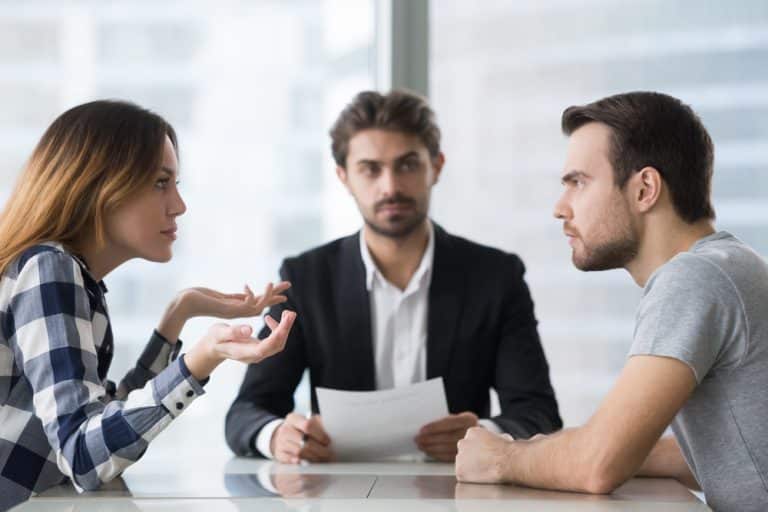 Getting a divorce in New Jersey is a stressful matter. In addition to the emotional processing both spouses have to do about the end of their current reality, there are also loads of logistics that must be addressed promptly in order to finalize the divorce. These logistics include the division of marital assets, spousal support payments, child custody and parenting time agreements, and child support payments.
When spouses work together collaboratively to come to a divorce settlement, the mental, emotional, and financial outcomes are more positive. In order to maintain this collaborative and amicable environment while details of the divorce are ironed out, divorcing couples often hire a mediator. Contrary to popular belief, a mediator isn't there to help the couple get back together. Rather, they are a neutral third party, often a family law attorney, who helps facilitate negotiation of the terms of the divorce with the couple and their lawyers. The mediator is able to support the negotiation of a settlement when a couple's desire to work together is active – and also their views about how best to divide their assets and their time with shared children are aligned. Unfortunately, mediation isn't always successful for couples.
How Can I Support a Successful Mediation Process in Toms River?
In addition to entering mediation with a collaborative spirit, there are preparations that you and your family law attorney can undergo to provide a better chance for a satisfactory divorce settlement negotiation via mediation. The primary preparation you and your divorce attorney can discuss is which elements of your marital property are the most important to you moving forward, and which other elements you are willing to let go of. How flexible are you to give and take when it comes to the types of assets that you could be awarded? Equally important is that you discuss with your family law attorney your non-negotiables when it comes to the custody arrangement you will agree to for your children. When you and your legal team have a solid understanding of where you stand going into mediation, valuable time, energy, and money can be spared.
What are Some Possible Causes for the Failure of a Divorce Mediation?
There are two main reasons that divorce mediation doesn't work. The first is that one or both spouses are so emotionally triggered by the divorce that they are unable to cooperate with the process in a collaborative way. The process of valuing and equitably distributing marital assets – let alone determining what the children's path will be moving forward – is impossible to achieve when emotional distress prevents spouses from looking objectively at the situation to come to a fair agreement. Being in an emotional space in which each spouse can see that the divorce represents the ending of a legal agreement that opens the door for a more aligned future, and that there are material issues to address in order to get there, is essential for mediation to work.
The second reason many mediations don't work is that each spouse of the divorcing couple has a completely different idea of what is a fair split, and which elements of the marital life they are unwilling to part with. Disagreements about the children's custody also often lead to a failed mediation.
What Happens When a Divorce Mediation Does Not go as Expected in NJ?
A failed mediation can cause spouses to lose sleep, the ability to focus on their lives and professions, and money as additional measures must be taken to legally dissolve the marriage. While mediation generally takes between two and three months, the divorce court process is a much longer process, typically lasting around a year. That's a lot of time, energy, and money to have to add to the divorce process! Unfortunately, mediation doesn't always go as expected, and the couple can't come to a suitable agreement.
What are Possible Next Steps After a Failed Mediation in New Jersey?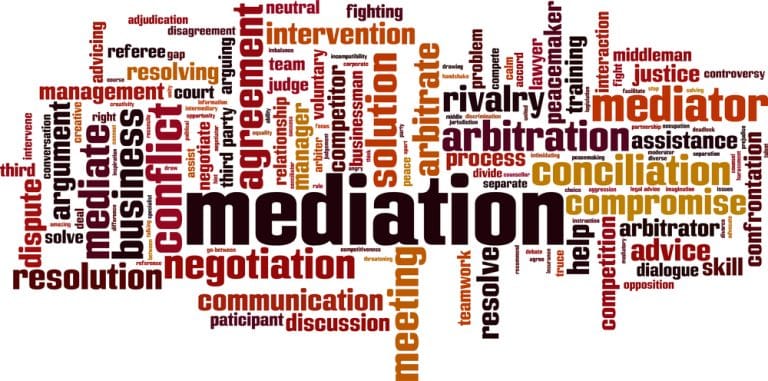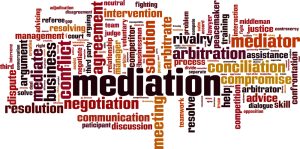 When mediation fails, there are a couple of next steps that a couple can take. The first is to continue the divorce negotiation process using only each spouse's divorce attorneys. If helpful information has been brought to light about each spouse's non-negotiables and needs through the mediation process, there is a possibility that negotiation can continue out of court.
Another option is to enlist the support of experts in the field, for example, a child psychologist if an area of impasse regards determining child custody.
Finally, litigation is the step that divorcing spouses take when they cannot reach an agreement out of court. In this case, a New Jersey Superior Court: Family Part judge reviews the case based on a number of state-approved factors to make a determination regarding the division of assets, custody arrangements, child support, and alimony. This is the most costly outlet, as in-court resolutions often take much longer, resulting in high attorney fees and other costs.
Contact a Brick, New Jersey Divorce and Mediation Attorney Today
A skilled family law attorney is an essential asset in an amicable divorce. Are you separating from your spouse and want to do so out of court? We've got your back. We successfully represent clients Lakewood, Middletown, Toms River, Howell, Jackson, Marlboro, and across Ocean and Monmouth Counties to help them move forward with their lives in a swift and resourced manner after a divorce.
At Bronzino Law Firm we get the nuances of divorce through mediation. Contact us at (732) 812-3102 for a free consultation to discuss your case, and let us help you resolve your divorce in a positive way.