Do not Ignore the Severe Consequences of False Imprisonment Offenses in Ocean and Monmouth County NJ
False Imprisonment Refers to Situations in Which One Person Significantly Limits Another Person's Freedom, Hindering That Person's Ability to Exercise Their Rights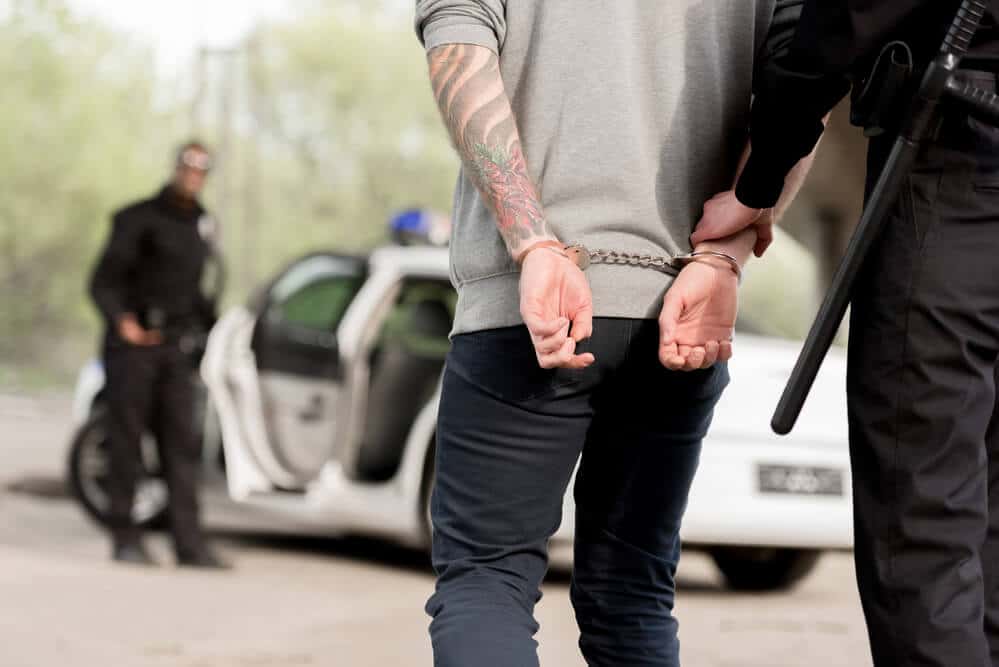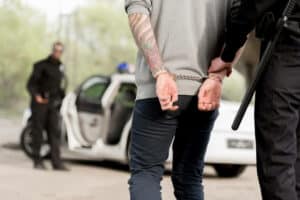 According to New Jersey law, a person can commit the disorderly persons offense of false imprisonment by restraining an individual to the point that the individual's liberty or freedom to move is significantly diminished. There are many situations that may arise, constituting false imprisonment. These situations range from domestic violence scenarios to the apprehension of a supposed shoplifter by a store's loss prevention team. Ultimately, the victim can be restrained by force or by threat of force. If the person does not know of or has a reasonable exit to freedom, this could constitute a substantial deprivation of liberty for purposes of conviction under this statute.
Penalties and Fines for False Imprisonment in New Jersey
Since false imprisonment is a disorderly persons offense, the accused is exposed to a maximum sentence of a six-month period of incarceration. This is in addition to up to a $1,000 in fines. This is the maximum sentence of what is handed down by the judge. However, there could be a slew of other costs associated with what you must pay in order for your sentence to be completed. This usually includes a $33.00 court cost.
State Process to Prove Instances of False Imprisonment
It is fairly simple for the state to prove a case of someone engaging in the false imprisonment of another. Typically, all that the state has to show is that the person who is being accused has knowingly and unlawfully caused the restraint of another person, which significantly deprived that person their liberty or freedom to move. Causing the restraint of another person can be show in a variety of ways, so the state may get creative when it comes to trying to prove their case. This is only one of the reasons as to why it is imperative to get a criminal defense attorney who has successfully defended against allegations such as false imprisonment.
False Imprisonment Enhancement to Criminal Restraint in NJ
False imprisonment is usually the disorderly persons charge that a person's behavior reaches before they reach the indictable charges of criminal restraint and/or kidnapping. These indictable offenses are often associated with false imprisonment because the elements of false imprisonment are included in what is required of the state to prove for convictions of criminal restraint and/or kidnapping.
False Imprisonment: Parents and Children
Parents have the right to rear their children how they see fit. They have the inherent ability to raise and control their children consistent with what they believe is best. It is not the place or right of anyone else, including the State of New Jersey, to tell parents how to raise their children. This is, of course, if the parents are not harming the child. However, parents can not be convicted of false imprisonment if they are controlling their minor child. Restraining your own child for the purpose of controlling them is much different than controlling another person and depriving them of their liberty.
If the alleged victim of a false imprisonment charge is the minor child of a parent who is the alleged perpetrator of the charge, the parent can put forth an affirmative defense. The parent, or legal guardian, of the person being restrained can attempt to prove that the victim was a minor under 18 and that the parent or legal guardian had control of the minor.
Possible Defenses in a New Jersey False Imprisonment Case
There are usually just affirmative defenses for a charge of false imprisonment. This can include the legal guardian defense, which was previously mentioned. If a legal guardian is controlling their minor, they cannot be convicted of false imprisonment. Another possible defense is self-defense. If a person was being restrained to protect someone or themselves, and they can prove this, the state will not be able to convict that person of false imprisonment. Self-defense can be a tricky affirmative defense to argue unless you have an attorney who has argued and successfully defended against false imprisonment allegations. Another affirmative defense could be the shopkeepers' privilege. If a person is caught shoplifting, the shop owner can reasonably hold the individual while the police arrive.
Why is False Imprisonment a Common Charge in Domestic Violence Situations in NJ?
When police officers respond to a domestic violence situation, they are prepared for anything. When an argument rises to the level of someone having to call the cops, it is usually because one of the people in the argument does not feel like they can leave the home. If this is the case, the police officers will arrest the other party and charge them with false imprisonment. This is probably the most common charge arising from a domestic violence disturbance. It would take a very skilled attorney to argue a viable defense to a charge with a seemingly trivial basis.
Facing Charges for False Imprisonment? Call our Monmouth and Ocean Law Offices to Discuss Your Case
If you read this article, you can see the seriousness of the charge of false imprisonment. You can also see how important a seasoned-veteran attorney could mean the difference between serving 6 months in jail and having the charges dismissed. Allowing yourself the benefit of a proven and successful attorney to argue any affirmative defenses you may have is the best move you can make because only your attorney can take the facts of your case and show the court how they do not lead to a conviction for false imprisonment.
At Bronzino Law Firm, our dedicated criminal defense attorneys have years of background handling false imprisonment cases in the criminal courts and domestic violence restraining order cases in family court filed on the grounds of false imprisonment. We can help with your case anywhere in Wall, Toms River, Rumson, Lavallette, Barnegat, Lacey, Freehold, Manchester, Red Bank, Mantoloking, Tinton Falls, and Ocean and Monmouth County towns, so please call our offices anytime for a free consultation at (732) 812-3102. Our lawyers are prepared to assist you and get started on your defense today.