Child Custody Attorneys Discuss How to Handle Travel and Custody Over Summer Vacation
Providing Parents with Financial Advice Across Spring Lake, Toms River, Point Pleasant, Brick, and the greater Ocean and Monmouth County Areas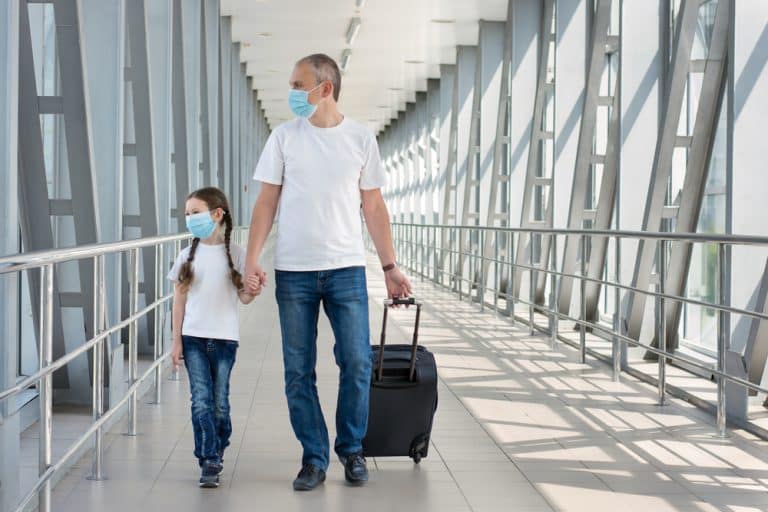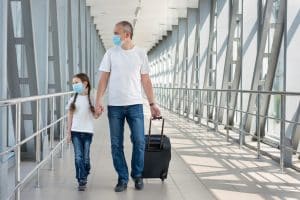 As states open up, the federal government considers relaxing travel restrictions to the Mexican and Canadian borders. Several amusement parks announce plans to reopen; many co-parents are already planning family getaway options, vacations, and travel with their kids outside the country.
As millions of kids across the country divide their time between parents, the upcoming Spring and Summer holidays raise concerns over COVID-19, making what would have previously been a way to make lifetime memories more stressful. Decision making around how best to handle travel-related pandemic precautions is challenging for an individual to consider, but as co-parents who had difficulty agreeing on family issues before separation or divorce, navigating child custody in this COVID era means several other unforeseen issues (i.e., children being silent super spreaders) have turned the concept of family visits and vacation travel into a new battleground.
Differing opinions about the severity of the pandemic and the necessary precautions to take can make co-parenting especially volatile as co-parents weigh the impact on one parental household's behavior may affect the health of another (i.e., step-siblings or relatives who may eschew masks). Unless your specific COVID-19 era child custody agreement prevents out-of-state travel or has other restrictions, then generally, each parent may choose to travel during the holidays, even though there is a pandemic, whether or not your co-parent agrees.
A lot of proactive, positive co-parent communicative or mediation should protect both families and assure that everyone is on the same page and working to the best of the child. Understandably, parents would be hesitant about their child traveling or going on vacation during this current health crisis.
If this sounds like your situation, take confidence that the Bronzino Law Firm, LLC, located in Brick, New Jersey, can help. Our experienced child custody and family law attorneys stay on top of ever-changing travel bans and guidelines to provide superior legal guidance for your custody matter.
Planning to Travel? Review Your Court Mandated Child Custody Order
Before booking any travel, check the custody order for information regarding the specific details or steps you need to obtain travel consent with your child. This may often require providing a detailed itinerary before leaving and/or 30 days written notice. It is significantly important to comply with the custody order, as the courts can find any parent who does not adhere to it in contempt.
Even among amicably divorced spouses without a custody order in place, it is highly recommended that you obtain written consent from the other party or speak with a compassionate child custody attorney experienced in parenting time and visitation matters, who can help you enforce your parental rights and get court approval to prevent costly misunderstandings and stressful legal disputes.
What Kind of Documentation Does My Child Need for International Travel?
Once travel approval has been obtained, in addition to your child having a valid passport, the traveling parent should also have a signed and notarized letter of consent from the co-parent. Although there is no legal authority in the United States requiring a parent to have a signed consent document from the other parent to travel outside the United States with the children, a parent may still be stopped by Customs and Border Patrol in the United States or the county they are traveling to. This serves to reduce the potential for child abduction or child trafficking claims.
If the child is traveling with one parent or someone who is not a parent or legal guardian or a group, then the United States Customs and Border Protection has listed details that should be included in the letter, such as the:
child's name
child's birth date and place of birth
child's primary address
passport numbers for all travelers or supervising adults in the group (i.e., school groups, teen tours, vacation groups)
traveling parent's name and date of birth
travel details (where, when, why)
contact details of the parent not traveling
notarized signatures of both parents
I Do Not Want My Child Leaving the Country. What Can I Do?
It's not uncommon for ex-spouses to be citizens of another country, further increasing the possibility your co-parent may take the child abroad. In this age of COVID-19, it makes sense that a parent might have reservations about their ex-spouse taking their child out of the country at this time.
Parents with concerns about their right to travel or who may want to restrict travel abroad with their child should consult a knowledgeable high-conflict parenting-time attorney for assistance. Here are a few situations where an experienced attorney may be able to help you in assuring your child's health and well-being is a priority and prevent an ex-spouse from taking your child out of the country:
Incorporate specific travel restrictions into the custody order that would require mediation or a court order to modify a child custody agreement.
Surrender your child's passport to the court to prevent international travel without your consent. This would require your co-parent to schedule a hearing to request the passport. A parent with significant reservations could present compelling evidence as to why travel would not be in the best interest of the health and well-being of their child.
Prevent your child from getting a passport. Simply refusing to give consent can stop the process. This might be considered extreme as, typically, both parents must give consent for a minor to obtain a passport. However, if there has already been a termination of the co-parent's parental rights, the traveling parent with sole custody can usually get a passport without the other's permission.
Sea Girt, NJ Child Custody Lawyer Can Help You Enforce Your Parental Rights
At the Bronzino Law Firm, our team of attorneys is committed to supporting our clients across Point Pleasant, Brick, Wall, Sea Girt, Spring Lake, and the greater Ocean and Monmouth County Areas in working with their co-parent to carry out custodial agreements, guide and assist you with emergency motions and navigate revisions to court-ordered routines that may be necessary.
Contact us online or call us at (732) 812-3102 to learn more about your options and to schedule a free online confidential consultation with a member of our firm regarding your co-parenting needs during this time.