Traveling Overseas with Children After Divorce Attorney Ocean and Monmouth County
If you plan to take your child out of the country during your visitation time, this intention must be directly addressed during the divorce and custody settlement.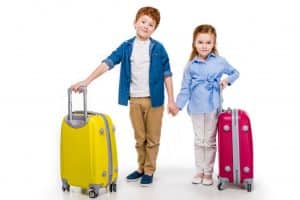 Many considerations must be taken when going through a divorce, and children are involved. Trying to correctly visualize a  7dy arrangement that is in the highest benefit of your children and yourself is a tall order. Having the support of an experienced family law attorney can make the process much easier to navigate. In New Jersey, divorcing couples with children develop a parenting time agreement as part of their custody arrangement. A parenting time agreement breaks down the visitation schedule for both parents, including school drop-offs, extracurricular activity transportation, evening phone or video calls, and longer visits with each parent that may include travel.
If you plan to take your child out of the country during your visitation time, this intention must be directly addressed during the divorce and custody settlement and written into the parenting time agreement. Additionally, during the course of the divorce procedures, some protections can be put in place to ensure that the children stay within the New Jersey jurisdiction; this option is sometimes taken when the divorce is divisive and exes do not get along. Because of the dangerous potential that one parent could abduct a child by fleeing New Jersey or the country as a whole, if there is a concern for this possibility, a parent can seek a court order barring the children from international travel divorce settlement is finalized.
Protections Involving International Travel with a Child During a Divorce
There are other ways that New Jersey laws protect a child from being illegally taken from a parent during or after a divorce. One such means is the requirement for consent from both parents when obtaining a passport for a child. By requiring both parents' written consent to apply for a juvenile passport, there is less of a potential that one parent will remove their child from the country without the other's express permission, which carries an elevated risk during high-conflict divorce proceedings.
Considering international travel in parenting time agreements.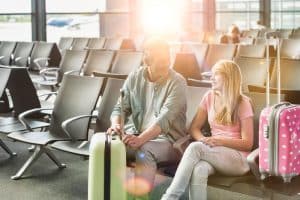 As noted, part of the divorce and custody proceedings is the court's determination of whether the couple will share custody or whether one parent will have sole custody—shared development of a parenting time agreement. The court can decide on shared physical custody, in which each parent spends an equal amount of time with their children; residential parent and alternate residential parent agreements, in which one parent is the primary custodial caregiver, while the other has a set visitation schedule; or sole physical custody, in which one parent is the sole custodial caregiver, and the other parent has strictly limited or no visitation rights with the child.
When a couple shares custody in any way, they develop a parenting time agreement. This outlines in detail the daily, weekly, and monthly schedule – as it is applicable – breaking down how each parent will be involved in the children's lives and what responsibilities the parents will share for the child's well-rounded development. In the Covid-19 era, more and more families are including daily phone and video calls and even online homework help as part of how parents will spend child with their children when they are not in the same household. This parenting time agreement becomes a court order when both parents agree upon it and submit it to the court as part of the custody arrangement.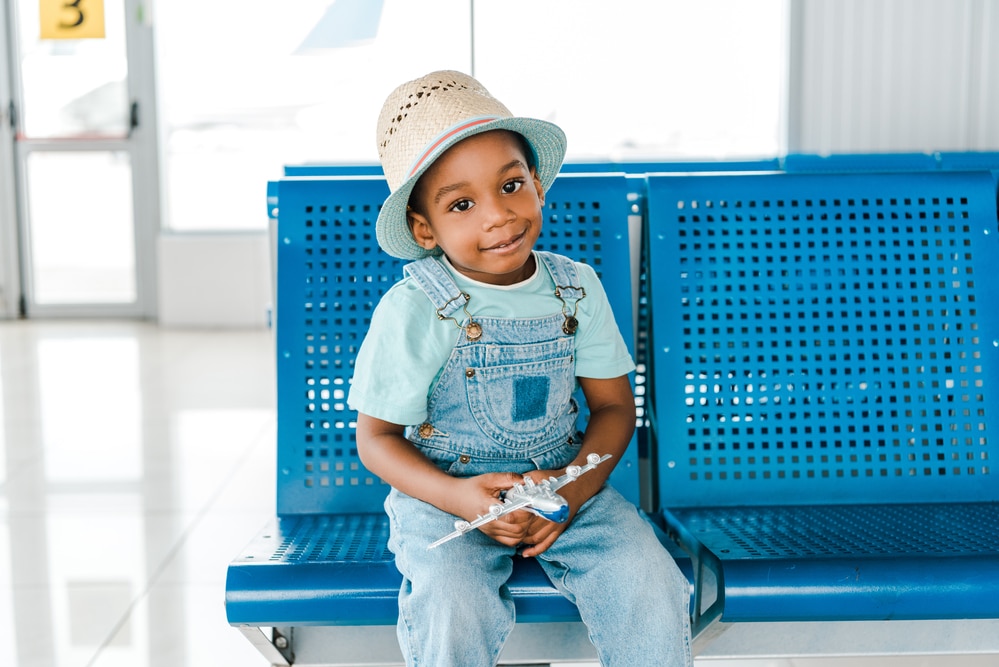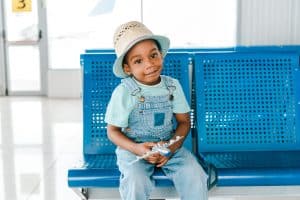 When considering international travel while developing a parenting time agreement, it is helpful to seek your family law attorney's support to ensure your children's safety as international travel is woven into the schedule for visitation. Make sure you seek counsel from your attorney about whether there are specific countries the parent would not be allowed to visit with the child so that these requirements are written directly into the agreement as appendices. Also, make sure to include timelines, limiting international travel duration to a specific number of weeks. Finally, be very clear and detailed when laying out what consents are necessary regarding international travel in the parenting time agreement. Is there a set amount of time before the travel by which a parent must obtain permission from the other parent to take their children out of the country? Are there requirements regarding communication and lodging during the travel required for the non-traveling parent to consent? All of these considerations and others will be addressed by a skilled divorce attorney.
Consult with an Experienced Monmouth County Parenting Time Attorney Today
At Peter J. Bronzino, Esq, our New Jersey divorce attorneys support families across Brick, Sea Girt, Asbury Park, Wall, Manasquan, Neptune, Spring Lake as they negotiate custody and parenting time agreements during a divorce.
To schedule a consultation with our firm today regarding your shared custodial agreement, please contact our Brick, NJ offices by calling (732) 812-3102 today for a free and confidential consultation.