The Costs of Running the Household as a Factor in Your New Jersey Divorce
There are Several Financial Ramifications to Consider Once the Divorce is Underway, Housing Related-Expenses being One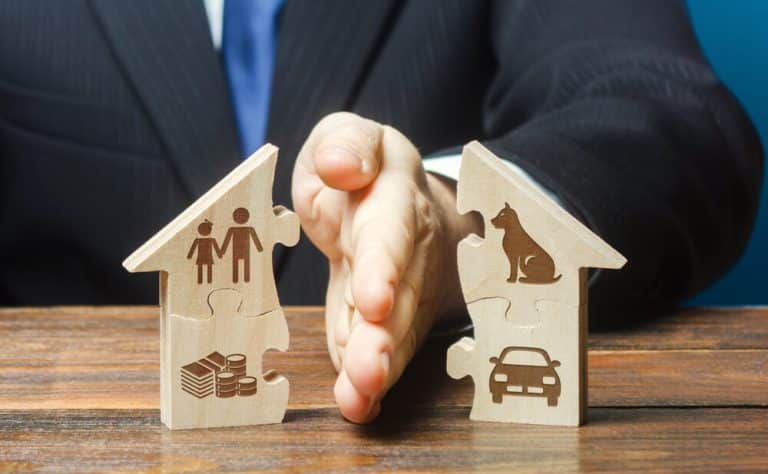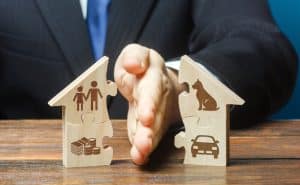 Getting a divorce is costly, but living as a divorced person can be even more so. Expenses double when needing to provide for two households. In all likelihood, the standard of living to which a family is accustomed is drastically changed after a divorce. Spousal support, distribution of assets and debts, child support, and the costs of running two households can put severe stress on an already difficult situation. The best way to manage the changes is with the help of a financial planner and an experienced divorce lawyer.
Household Finances when Getting a Divorce
With divorce comes sweeping changes to the household finances. The most obvious of these is the family home. Usually, the mortgage is paid by whoever lives there. If both spouses are on the deed, the loan must be refinanced by that person to place the mortgage in one name. If the loan is not approved, or the payments are too high, the house must be sold, the debt paid, and any remaining income will be divided through the equitable distribution process. Another option is a buyout. One spouse pays their share of the equity in the house to the other. If the home is "underwater" (more is owed on the mortgage than what the house is worth), a short sale can be held where the bank will purchase the home for the asking price even when it is below what is owed. This frequently occurs when the house has been purchased within five years of the divorce.
If spouses live apart during the divorce, keeping up with two households can be a budget buster. There are fixed expenses such as rent, mortgage, car payments (for two cars), insurance for vehicles, health, life, and homeowner's or renter's insurance, childcare, cable/internet services, utilities, gym membership, and extra-curricular activities such as sports or dance/music lessons for the children. Variable expenses are either unexpected, or their amount is not the same every month. Examples of varying costs are groceries, gas, car maintenance, apparel, footwear, one-time purchases such as household appliances (if the house or apartment is unfurnished), household goods, and furniture. Vacations or weekends with the children will also need to be considered.
Factoring in Housing Expenses during the Equitable Distribution Process in NJ
Like many states, New Jersey divides assets and debts in a divorce "fair but not equal" manner. Separate assets such as a property purchased before the marriage or an inheritance can be left out of the distribution under certain conditions. Marital property is divided based on the contributions of each party. It is seen as a partnership even when only one person works outside of the home. If one partner chooses to sacrifice their career to stay at home and take care of the children, it is still considered a valuable contribution. Still, a judge will not calculate a monetary amount.
Debts have to be distributed as well, primarily credit card debts. Usually, the person with more income will pay the lion's share of the debt. Although it may be tempting, running up a huge credit card bill just before settling the divorce is a terrible idea. The court could obligate the binging spender to pay the entire bill independently. Credit card debt is the leading reason people file for bankruptcy post-divorce. If the credit cards are in both names and one person files for bankruptcy, the other is left holding the bag, and the credit companies will go after them aggressively.
The age of the spouses when getting a divorce is also important to consider. For instance, grey divorce is when a couple over the age of 60 gets divorced. Financially, this kind of divorce can be the most devastating. After decades of commingling assets, buying a home, sharing debts and savings, equitably dividing it all will take a significant amount of time, discussion, and probably heartache. Dividing retirement accounts and investments has severe penalties and tax issues. If there are children, even adult children, their inheritance will be divided between spouses. The house which was supposed to be used to grow old in, will be sold and its earnings divided.
Maintaining a Household Alone after the Divorce
As a divorced parent, you are responsible for maintaining your household alone. Yes, alimony and child support help somewhat, but money isn't the only issue. You independently must work out the children's schedules, when to drop them off and pick them up, prepare all of the meals, maintain the grounds and the interior of the home when minor repairs are necessary, with no other adult to lighten the load. Moms and dads experience anxiety equally. But women struggle more financially than men after divorce. In 2019, in New Jersey, single mothers earned 35% less than single fathers after their divorce. Another financial consequence is that children of divorced parents earn less and are more likely to get divorced, affecting them financially.
Outline an Action Plan for Handling Household Financial Considerations in Your Divorce with Help from our Divorce Lawyers in Sea Girt and Brick, NJ
Divorce is not something you want to do alone. Alimony, parenting plans, custody issues, child support, division of assets are only complicated issues faced in the divorce process. It would help if you had a qualified divorce attorney prepared to guide you through the divorce process, answer your questions, quell your anxiety, and provide you with a result you feel confident to accept.
At Bronzino Law Firm, with local offices in Brick and Sea Girt, we have a team ready to analyze your specific divorce case and discuss how we can help protect your financial future. There is a lot of work to be done, and we look forward to doing it with you.
If you are considering a divorce, have already filed for divorce, or know someone who has, please reach out for legal guidance and representation by calling (732) 812-3102 or via our online contact form. We can be of assistance in Brick, Beach Haven, Manasquan, Rumson, Red Bank, Monmouth Beach, Ocean Township, and towns throughout Monmouth and Ocean County. Do not hesitate to get in contact and allow us to work together with you on how to best position you during and after the divorce process.