Influence of Commingling Assets in the New Jersey Divorce Process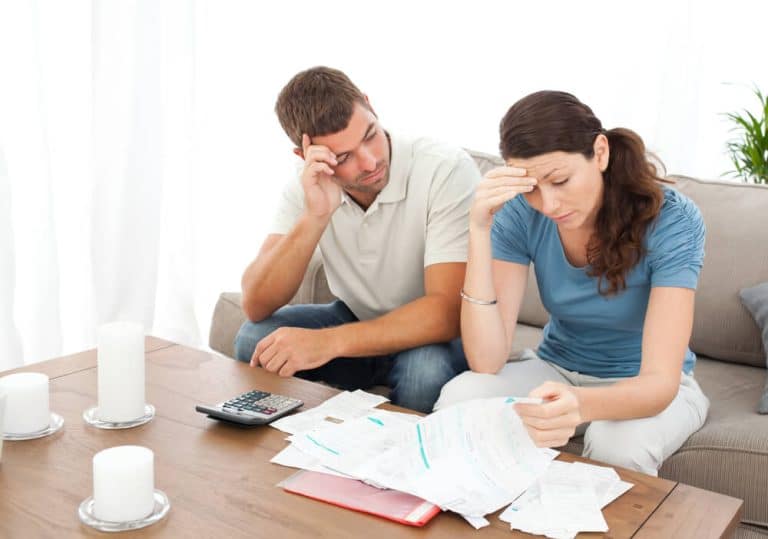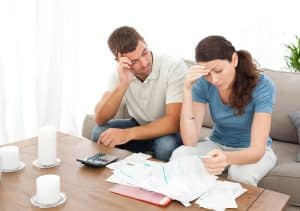 Divorce can be especially complicated when finances are discussed because New Jersey is an "equitable distribution" state when it comes to divorce settlements, which means the assets are not split down the middle, 50/50. Both sides submit evidence to demonstrate how much was earned and by whom while balancing the possibly missed earnings due to giving up a career and possibly furthering education to care for the home. If you have an excellent divorce lawyer, the financial part of your divorce, which is usually by far the longest, can be managed by an experienced professional who is looking out for you and your assets.
Commingled: What is it and How Will It Effect a Settlement?
Properties, investments, and items such as jewelry, boats, horses, and vehicles become commingled in a marriage when their titles are placed in both spouses' names or they are purchased or maintained using the couple's shared account. When discussing the accounts themselves, any salaries, profits, or dividends from a spouse's property that is placed into a shared account is considered marital property. Also, any money from a separate account that is used for shared expenses is also considered commingling.
Handling Separate Bank Accounts in a NJ Divorce
A separate account is not protected from equitable distribution if the funds received were from a salary, if the money has been used to pay household expenses, or if a spouse received a windfall such as winning the lottery or an inheritance but makes purchases using that money which will benefit both spouses (such as property, vehicles, home improvements, etc.).
For a separate account to remain exclusively to one spouse, a good rule of thumb is to make sure the account is in one person's name; deposits are not from job earnings, funds are not used for bills or purchases which contribute to the household. Also, money that is deposited before the marriage and is not used during the marriage is usually not a part of the equitable distribution.
Difficulties with Avoiding Commingling Assets in a Marriage
It is extremely difficult to avoid commingling assets, especially in marriages that last longer and have minor children. If the house is exclusively in one spouse's name, and the mortgage payments are made from their separate or joint account, the house, considered the family home, is a commingled asset even when one spouse does not make any of the payments. That goes for vehicles and other assets as well. Conversely, if a property is owned before the marriage and all debts or income made from that property is in a separate account, unused with regard to household expenses or debts, it is not eligible for equitable distribution.
To avoid commingling assets, a joint bank account should be set up for all the income and expenditures for the household. Both spouses can contribute to that account and use it for bills, the mortgage, car insurance payments, and the like. At the same time, any property brought into the marriage that is purchased or inherited should stay in the owner's name exclusively. In a separate account, all the income and expenses should be done through that separate account.
Some would advise keeping only one name on credit cards and investment accounts, but if charges were made for daily expenses, home repairs, shopping, the debt is shared as it would be for the household.
Consequences if One of the Spouses Takes Money out of Bank Accounts
Occasionally, a spouse will empty all accounts before or shortly after the divorce is filed in order to avoid having those funds eligible for equitable distribution or to take them as revenge, leaving the other spouse destitute. The court does not take this action lightly and can order repayment with interest, including any charges due to insufficient funds. The judge may place expensive financial sanctions and could order any fees associated with lawyers and investigators who were specifically hired to find the stolen cash. If the money has been spent, the spouse who took it could be required to return the money through augmented support payments.
Financially Protect Your Assets with a Prenuptial Agreement in New Jersey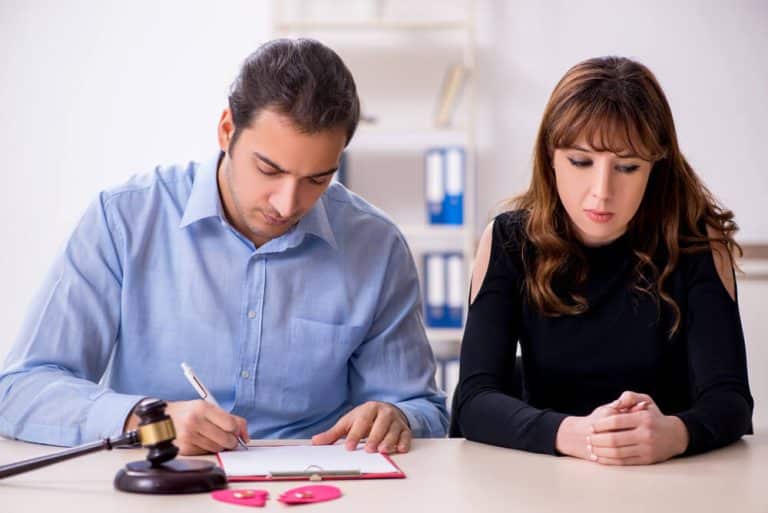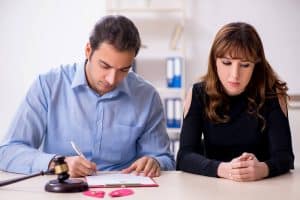 No one wants to contemplate the possibility of divorce before the ink is dry on the marriage license, but having a lawyer draw up a prenuptial agreement is one way both soon-to-be spouses can be assured that their assets will be divided into their terms partially, if not completely. A prenup is a smart move for all couples, not just wealthy ones. People are getting married well into their 30's and a substantial number of them have their own assets (such as property and savings) while they are single.
A postnuptial contract takes place after the couple has married but has a similar function to that of a prenup. It allows for the couple to decide who gets what in case of a divorce. The benefit of these two contracts besides each keeping their assets is they could make the equitable distribution process more condensed.
Another option is for the future spouse to print (or digitally store) copies of all of the financial documents to indicate how much they are bringing into the relationship.
In the case of an inheritance, to protect it, the account it is in must be in one name only. The funds cannot be used for household expenses, purchases that benefit the household, home repairs, additional property, etc. If it is placed in a separate account, in the recipient's name, and isn't used for expenses pertaining to the home, it is usually deemed separate.
Can I Open a New Account During the Divorce?
Yes, but with the understanding that if your salary is deposited there or you opened the account with funds from the joint account, it could be seen as commingled and therefore, eligible to be distributed.
Sort through the Details of Your Assets with Help from our Divorce Lawyers at Bronzino Law Firm in Brick and Sea Girt NJ
If there is one thing people hate more than talking about politics, it's talking about money. Many couples are woefully ill-prepared when it comes to the financial state of their marriage. An exceptional lawyer can prepare and present your case in a way that will assure you don't give up more than what is fair. Your rights are primordial. Don't let "advice" from family and friends be your guide. If you are contemplating divorce or your spouse has filed for divorce, it is in your best interests to contact a lawyer as soon as possible. A professional such as those at the Bronzino Law Firm has the answer to your pressing questions.
The Bronzino Law Firm has experienced division of assets attorneys who have been helping people in a situation like yours for many years. Divorce is a complex process that can last from 8 to 12 months or more. You deserve excellent representation during this difficult and stressful time.
Call the Bronzino Law Firm at (732) 812-3102 for your no-cost, no obligation consultation. We serve clients throughout Monmouth and Ocean County, including those in Rumson, Howell, Sea Girt, Toms River, and all along the Jersey Shore.