Learn How to Have an Amicable Divorce in New Jersey
Can an Amicable Divorce Be Achieved? Our Seasoned Lawyers Offer Insights into the Advantages and Potential Hurdles to Help You Make an Educated Choice.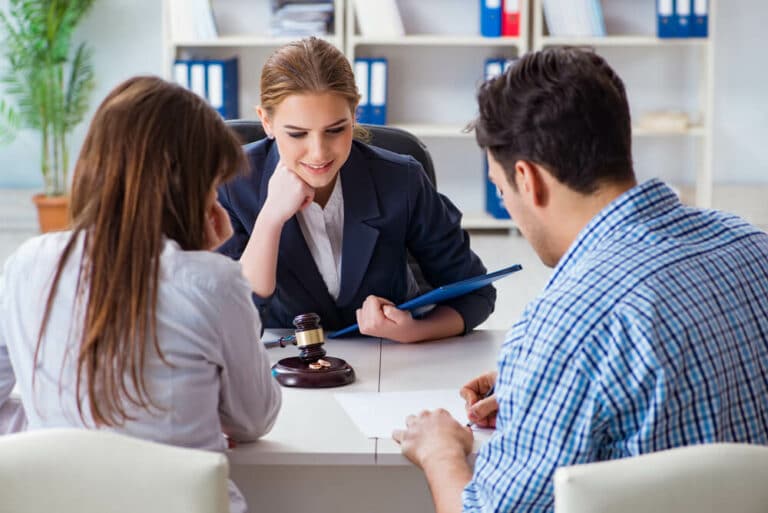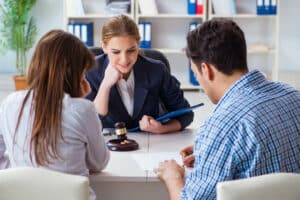 When you've decided to file for a New Jersey divorce from your spouse, a lot of emotions, fears, and resentments can arise. Divorce is a testy time for all couples, regardless of how well they get along. However, divorce does not have to be a winner-take-all battle to the death in court. Despite what you've seen on TV and in movies, there are ways to swiftly and efficiently dissolve your New Jersey union and move on to the next chapter of your life with your health, wealth, and even relationships intact. If you are considering divorce and would like to work together with your ex to settle the terms out of court, contact our family law attorneys at Bronzino Law Firm today to learn how we can facilitate the process of an amicable divorce with no courtrooms, no exorbitant spending, and respectful collaboration with your spouse.
Main Characteristics of a Friendly or Amicable Divorce in NJ
An amicable or friendly divorce is an uncontested divorce in which spouses work together collaboratively to settle the division of assets, child custody and parental visitation, spousal support, and other elements of divorce without requiring going to court or having a Family Part Court judge decide the outcomes. An amicable divorce is the negotiation of a separation agreement that addresses all elements of the divorce in a way that fairly supports both parties and children. It is a faster, much cheaper, and much less conflict-ridden process.
Factors to Help You Determine if an Amicable Divorce is an Option for You
If you and your spouse can work respectfully and collaboratively together despite the fact that you have mutually decided to go your separate ways, an amicable divorce may be just the thing for you. In an amicable divorce, each of the elements applicable to the dissolution of marriage, such as the fair distribution of assets, award of child custody and parenting time agreements, child support, and alimony payments, are worked through and decided on strategically, usually with the support of skilled family law attorneys and/or a divorce mediator. If you and your ex hold mutual respect for each other and each other's well-being, are prepared to co-parent children, and do not have conflict issues that interrupt your capacity to thoughtfully and thoroughly communicate, an amicable divorce could be right for you.
Advantages That Come with an Amicable Divorce
Settling a divorce out-of-court has many benefits, some of which are outlined below.
Time and Money
Coming to an amicable divorce agreement is usually a much faster process than one that involves court litigation. It is also a lot cheaper because costs can be directed toward finding solutions and not toward court costs and attorney fees for drawn-out court appearances.
Children
If you have children, it is essential that you try for an amicable no-court divorce. Divorce is stressful for both parties, even if you can get along and collaborate. Children receive the stress projections of their parents. When there is additional conflict, such as the type that manifests in a litigated divorce in court, children take a much larger share of the emotional burden of their parents than they deserve. This can cause long-term damage. Working together for the sake of your child's socioemotional health and well-being is a key reason to engage in an amicable divorce.
Potential Obstacles to Mutually Reaching an Amicable Divorce
Regardless of how well you and your ex can navigate a divorce settlement, there are always challenges. Emotions will rise, and information will fall into the background at some point, no matter how level-headed each spouse is. Both parties will have their agendas and non-negotiables, and these may conflict or overlap. Each partner may have a different timeline for completion of the divorce settlement, leading one to rush and the other to resist. Differing financial capacities and limits of each partner may create stark contrasts in position and agenda and increase stress levels.
In order to navigate these challenges, communication is key. Non-violent, open communication in an amicable divorce is the single most important factor determining its success. Communication opens doors of solutions developed from honest consideration. Its lack can hamper any well-meaning process by not meeting the needs of all parties.
Find Out How to Achieve an Amicable Divorce in Toms River and Freehold, NJ
If you want an amicable divorce, you can't underestimate the benefits of an experienced family law attorney. An individual who knows the ins and outs of New Jersey divorce law and can represent your best interests and those of your children, even as they help facilitate a conflict-free, respectful divorce, will allow you to know you are secure and provided for in all elements of your divorce, in addition to speeding along the process and reducing costs. If the couple is coming up against an unresolvable conflict, a divorce attorney will point you toward a divorce mediator, exhausting all amicable approaches before getting the courts involved.
Our team at Bronzino Law Firm is highly experienced in helping clients in Toms River, Rumson, Wall, Freehold, Tinton Falls, Eatontown, Middletown, Belmar, Asbury Park, and other communities in Monmouth and Ocean County navigate amicable divorces so that their families and finances are protected and provided for. Contact us today at (732) 812-3102 for a free consultation to discuss your divorce and how we can go to work for you to get you moving towards your new future.