High Conflict Divorce Lawyers in Monmouth County, NJ
The Emotional, Mental, And Financial Strains Of Divorce Can Make Reaching A Compromise Challenging. We can Help in Holmdel, Point Pleasant, Middletown, Monmouth and Ocean County.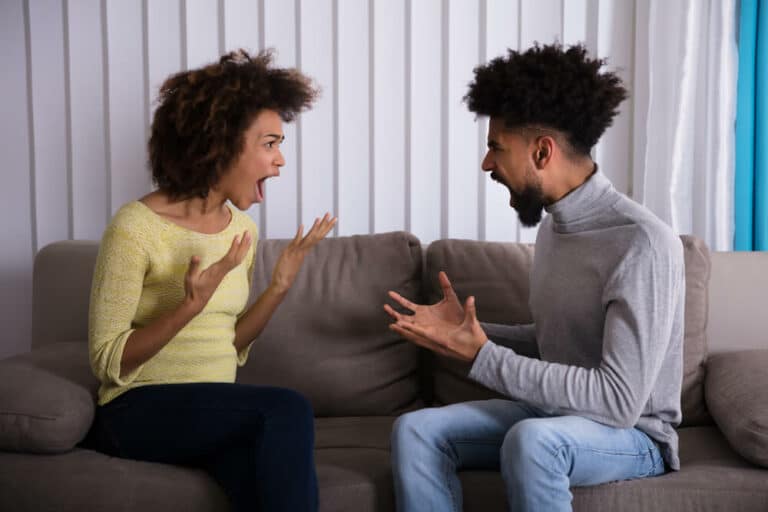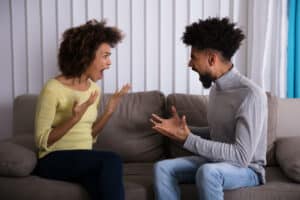 Divorce isn't easy for anyone. In such cases, having an experienced family law attorney on your side can help you smooth the rough edges of interactions and channel emotions into productive collaboration for a swift and cost-effective divorce. When the relationship between divorcing spouses breaks down, even conversation becomes difficult, let alone navigating the negotiations of divorce such as equitable distribution of assets, child custody, and spousal support.
High conflict divorce can create months of additional work for both spouses and their lawyers and thousands of dollars in court and attorney fees. Litigating or otherwise navigating a high conflict divorce requires specialty legal counsel. Contact Peter J. Bronzino, Esq. and his legal team at Bronzino Law Firm today to help you settle your divorce and move on with your life in Monmouth Beach, Barnegat, Lacey, Little Silver, Mantoloking, Manasquan and other Ocean and Monmouth County areas. To learn more about the nuances of high conflict divorces call (732) 812-3102 or reach us by filling out this form.
Identifying a High Conflict Divorce in NJ
High-conflict divorces are characterized by the oppressive presence of emotional issues that get in the way of practical and rational collaboration. Whether an error of one led to the divorce, such as the case of infidelity, or the spouses' different lifestyles, have led to different values, high-conflict divorces tend to include unresolved emotional issues that project themselves onto the negotiating table and make productivity impossible. Resentment over actions undergone in the marriage, differing parenting styles, battles for financial and social control, and other issues are also common in high-conflict divorces.
How to Tackle a High-Conflict Divorce
When it comes to successfully settling a high-conflict divorce, the key is to have quality legal counsel. There is no replacement for an expert family law attorney on your side when you're engaged in a high-conflict divorce. The primary reason is that they will help you funnel and systemize communication with your ex, another tip for tackling the process. By limiting communications to objective and direct information and requests, there is less chance for emotional outbursts to happen.
Another important tip for navigating this time is to practice plenty of self-care. The nervous system can take a huge hit at this time, and the more you take care of yourself and your nerves, the more likely you are going to be able to comprehensively and calmly engage in divorce negotiations.
Set boundaries with your ex while practicing compassion. Engaging in communication that rehashes old quarrels is not helpful, and it only elongates the divorce process and elevates costs. At the same time, recognize that both of you are hurting and, regardless of how well either of you is handling it and whether it has brought out the worst in one or both of you, resentments do not have to own the present moment. Remember that you are sovereign, take steps to remove yourself from dramatic and abusive interactions, and work with your divorce attorney to take measured and productive steps forward.
Available Options to Reach a Settlement in a High-Conflict Divorce
If a couple is unable to come to an agreement out of court, neither through negotiations with their divorce attorneys nor mediation, they can seek the support of the Superior Court: Family Part to make a ruling on the divorce. This is called litigation. The court will determine how assets will be equitably distributed, how spouses will continue a comparable standard of living through alimony awards, and who will get custody of the children. It is a final ruling.
Using Litigation Or Mediation for a High-Conflict Divorce
While pursuing litigation may seem like the only way forward in a high-conflict divorce, there are reasons to consider other approaches, such as divorce mediation, first. Litigation, like all court processes, substantially lengthens the process of divorce because it relies on the court's availability. Divorces are thus drawn out, elevating costs due to extended attorney costs and court fees. Additionally, a judge's ruling is final in a litigated divorce ruling. As such, you lose all say in the matter. On the other hand, by engaging in divorce mediation, you can have more of a hand in the specifics of your divorce settlement. Despite this, mediation is often simply not an option in high conflict divorces, as the disagreements and disputes that need to be worked out are too complicated to resolve without an experienced family trial lawyer who can litigate your case in court to a favorable outcome.
Talk to Our High Conflict Divorce Lawyers for Assistance with Your Case in Ocean County, NJ
There is so much at stake in a divorce that it is essential that a skilled family law attorney facilitate the process, especially when communicating with your ex has broken down. Our team at Bronzino Law Firm will help you take all the steps you need to amicably dissolve your divorce using available methods, such as mediation, that allow you to collaborate in your divorce agreements. If that is no longer possible due to high conflict dynamics, we will represent you in court and battle using all of our knowledge and skill for the best results. We have successfully litigated divorces for hundreds of clients in Holmdel, Toms River, Eatontown, Freehold, Red Bank, Wall, Monmouth and Ocean County, and throughout the Jersey Shore. Contact us today at (732) 812-3102 for a free consultation to discuss your divorce case.