Advantages of Support Groups to Navigate the Stages of Divorce in New Jersey
Being Part of a Support Group for Divorce can Better Prepare You to Face the Difficulties that May Come Along the Way.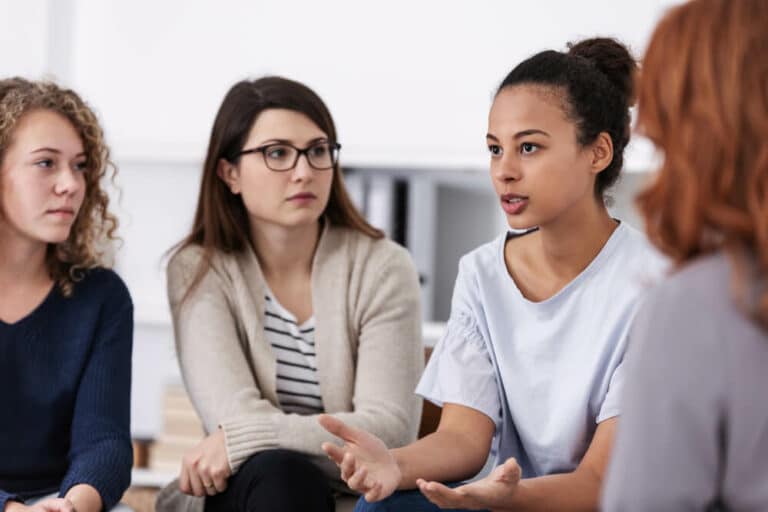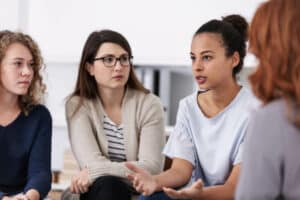 Divorce is a painful, heart-crushing process even in the most amicable of relationships.  While life as you know it is being turned upside down, you fear an uncertain future economically and socially.  Friends and family do their darnedest to offer encouragement and advice, but it all falls flat and is too difficult to process.  You need to be around like-minded folks, a tribe of sorts, going through a similar experience.  You need empathy, resources, and advice, but most of all, you want someone who will listen to what you have to say about what is happening to you right now.  You want a safe space where you won't be judged and where you will find a room full of sympathetic faces.  Fortunately, that space can be found in a divorce support group.
Divorce support groups are common and can be found in churches and community centers like the YMCA.  Some divorce support groups are faith-based, others are for divorced parents with children, and others are for same-sex couples.  There are more groups for women than men, but they can be found.  Some divorce support groups also focus on abuse.  The point is finding the best fit for your needs. Here, our New Jersey family law firm explains some of the advantages that support groups provide to people undergoing the divorce process. Often, this becomes part of the team of professionals, including a seasoned divorce attorney, upon whom individuals come to rely while dissolving their marriages and moving on to new lives.
Top Reasons People Opt to Join a Divorce Support Group in NJ
Many support groups are run and organized by mental health professionals.  They facilitate discussion, provide helpful tips on communicating with your ex, and can carefully lead discussions about painful topics such as abuse, self-esteem, or anxiety.  Therapists can keep the conversation productive and maintain a safe space for everyone who wants to share.  They can also recommend other professionals in your area should you wish to pursue individual therapy.
Empathy
Support groups are a fabulous way to connect with people with whom you have something in common.  They understand your struggles and have gone through what you are experiencing.  Being with people who understand your situation gives you courage, and you feel less alone.
Social Life
Your social life and circle of influence will most likely take a big hit during your divorce. Friends, and even some family, may step away either because they feel you have done something wrong or because they don't want to choose between you.  It can be a frustrating and hurtful experience.  You can make many new friends through your support group, and while it won't replace the friends you have lost, you will be with people who support you and empathize with your plight.
Deal with Anxiety
Meeting with a divorce support group can quash or at least diminish anxiety and depression.  When like-minded people can support each other through bad experiences, they become reliant on one another rather than isolating themselves.  This doesn't mean your divorce will be sunshine and rainbows, but having support can keep you from finding yourself in an emotionally dark place.
Additional Benefits of Support Groups
Learning how to move on can be one of the most challenging parts of a divorce.  You have lived a certain way for years, which has changed.  It all feels foreign and, admittedly, frightening.  You can rely on other support group members to keep you grounded and motivate you as you start your new life.  Step by step, you will move in a new direction with confidence.
A divorce support group can be a sounding board when you need to vent or have some tough decisions and don't know where to go.  Relying on your support group gives you a safe space to share frustrations or future plans without having to worry about it getting back to your ex.  Families can have the best intentions, but anything you share could be fodder for the family gossip chain.  Their advice may be tainted with ulterior motives, especially if they are holding on to the possibility of a reconciliation between you and your ex.
A divorce support group can provide resources and even job leads.  If you need daycare for your little ones because you have to go back to work, are looking to downsize and find a lovely apartment, or need legal help, your group members could provide many options and save you from reinventing the wheel.
Adding a Divorce Support Group to Your Team of Professionals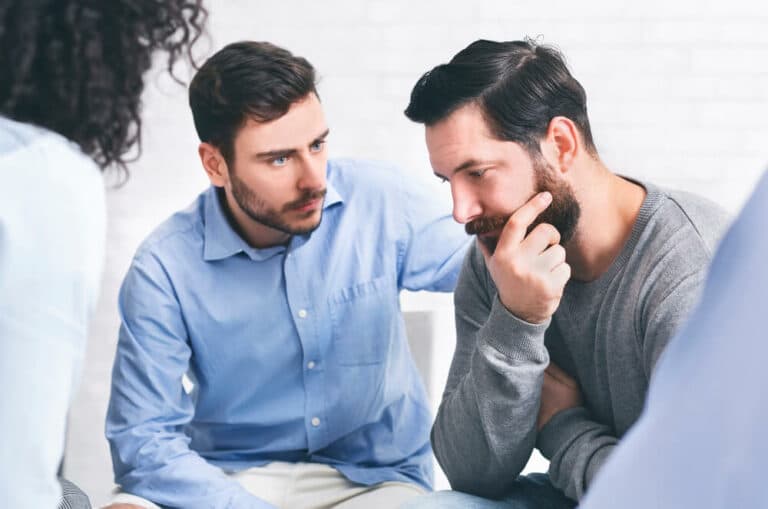 Between divorce support group members, sharing general knowledge, resources, and tools can facilitate a smoother divorce process for you.  Viewing their help as something other than a substitute for legal advice is essential.  You should contact a lawyer when you are ready to move forward.
Information sharing about the steps in the divorce process can alleviate some of your anxiety and stress.  The roller coaster you are on does seem scary when you know how many loops it has.  Finding a good divorce attorney is also a part of this.  Support groups are not a substitute for legal representation, but members may provide compassion and a listening ear during emotionally trying times.
Frequently, divorce support groups share resources regarding parenting and custody.  They may share tips regarding how to maintain a peaceful coparenting relationship, help with recommendations on family therapists and other professionals, and offer guidance for helping the children through the changes divorce causes.
Trust the Experience of a Divorce Lawyer to Handle the Legal Aspects of Your Divorce in NJ
Just as you wouldn't allow your plumber to give you open-heart surgery, you shouldn't let anyone other than an attorney handle your divorce.  A family law attorney has the expertise to create a solution fitted to your needs. An attorney will, above all, protect your rights.  Important decisions such as the equitable division of your property, alimony, child custody, and child support are the components of divorce that will change your daily life.  You want someone capable of managing every aspect of your divorce with proficiency while protecting your rights fervently.
The legal system can be as confusing as it is unforgiving.  One wrong procedural move or incomplete form and there could be severe consequences.  An attorney ensures your paperwork is filed correctly and keeps the trains running on time. Moreover, an attorney understands court procedures, rules of evidence, and trial experience to argue on your behalf. In addition, mediation and negotiation skills are a family lawyer's bread and butter.  They can work with your ex's lawyer to reach agreements that will benefit you both.  When achieving a resolution out of court is the focus, these skills are invaluable.  Especially when discussing child custody and parenting time.
Your judgment can be clouded by emotions, leading to decisions that may not be in your best interests.  An attorney offers an objective perspective that will help you to decide rationally rather than in the heat of the moment.  You want your decisions to be aligned with your goals.
Legal Issues Handled by Your Attorney During Your Divorce Process
Your lawyer will submit your petition for divorce or your answer to a petition for divorce.  It outlines the reasons for divorce, general information such as the address, minor children, and an initial settlement request.  It also provides a summary of assets such as property and all marital debts. Both parties are required to file a Case Information Statement that lists their income, debts, assets, and household expenditures such as loans, bills, and others.  This statement is used to divide the parties' assets as equitably as possible.  It is also used to determine the amount of spousal support to be paid.  That is why it is vital that your attorney complete this form with you.
Following the submission of the CIS, pretrial motions can be submitted by the petitioner's attorney to suggest temporary child and spousal support.  These orders would stay in place until changes have been made before the divorce is finalized. A Case Management Conference is a scheduled hearing that the parties and their attorneys must attend so the judge can set a discovery period, a time when the parties exchange information regarding income, expenses, assets, etc. The lawyers will organize all pertinent documents.  The judge will send them to mediation if the parties have not settled on a custody agreement.  The lawyers can be present during the mediation, but the divorcing parties make the decisions.
Once the discovery period has finished, the parties' lawyers will go before an Early Settlement Panel consisting of three divorce attorneys and settle any disputes regarding financial sticking points.  Each attorney will have an opportunity to present their case.  The panel's decision is non-binding but is taken in mind by the judge if the divorce goes to trial.
Your lawyer will propose child support obligations, child custody, and visitation.  They will advocate for your parental rights and for the best interests of your children.  Mediation is often used to hash out a suitable visitation agreement for both parents. If an agreement cannot be reached in any or all parts of the divorce, it will go to trial.  Your lawyer will incorporate the use of experts, detailed examination, and trial techniques to represent you in the best way they know how.
How the Aftermath of Your Divorce Case May Impact Your New Life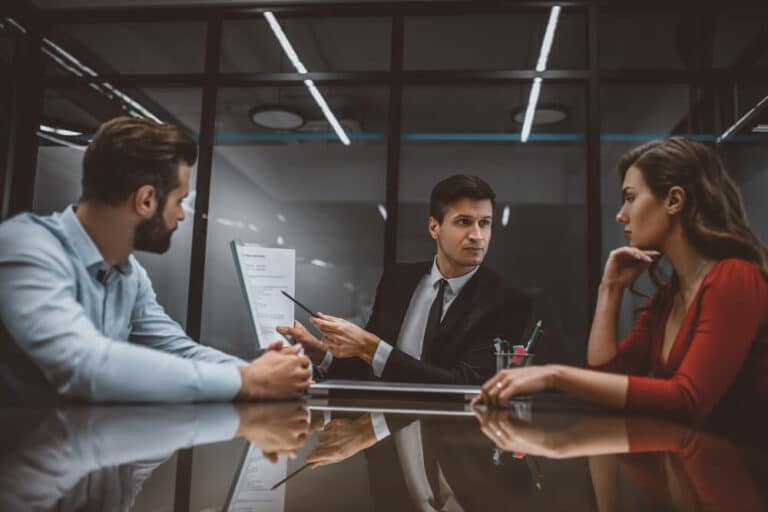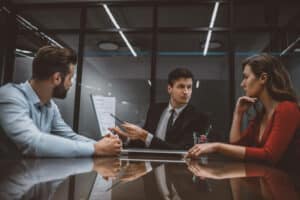 New Jersey is an equitable distribution state, which means there are many factors taken into account when marital assets are divided.  They will clearly identify the marital assets and those that belong to each party individually.  This identification process is complicated, and it is essential to have a talented attorney who can uncover any hidden assets.
Alimony should be established based on more than income and expenses.  Your attorney can explain to the court how giving up your career to care for the children has you on an uneven playing field in today's job market. They can get the financial support you need to receive training to support your new life and chances at a good job.  If you are paying the alimony, your attorney will fight to have a feasible and fair amount for you.
The courts ultimately decide on child support and custody as they watch over the health and safety of the children first.  Your lawyer can establish reasons as to why a particular visitation plan would be most beneficial to everyone involved.
Get a Divorce Lawyer's Advice in Monmouth County, Ocean County, and throughout Southern NJ
Going through a divorce is akin to getting a root canal; even when it is done by a professional, it still hurts.  Your lawyer is there to guide and support you through the process, but their knowledge and experience lies in the law. At the Bronzino Law Firm, our attorneys are highly skilled divorce and family law legal professionals with years of valued experience in Manalapan, Sea Bright, Point Pleasant, Deal, Spring Lake, Red Bank, Rumson, Tinton Falls, Brick, Colts Neck, and other Ocean and Monmouth County areas. Our legal team will fight tooth and nail if need be to protect your rights, but when you are looking for emotional support, divorce support groups are a fantastic resource. When it comes to the legal aspects of your divorce case, you can trust our firm to file, negotiate, and litigate to best represent your interests in pursuit of a divorce settlement.
If you have legal questions about a divorce case in New Jersey, call our office today at (732) 812-3102 or fill out a contact form and request a confidential free consultation.