Requesting a Modification of Alimony Due to Job Loss in NJ
When and How a Payor can Request a Modification of Spousal Support after Losing a Job in New Jersey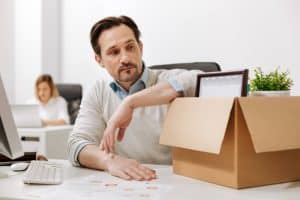 When a couple gets divorced, one of the factors that comes into play is how each spouse will maintain a comparable standard of living after the split. In some cases, particularly those in which one spouse has been the primary breadwinner or a spouse has stayed at home to tend household affairs or raise children, the spouse with a higher salary is required to pay spousal support for a set period of time determined by the Superior Court: Family Part. Spousal support payments, called alimony, provide financial stability for an ex while they get their feet on the ground in educational and professional endeavors. While alimony payments legally oblige a primary breadwinning spouse, called the obligor, to financially support their ex for a period of time, circumstances arise that make such financial support difficult or impossible for the obligor. One example is the case in which the obligor loses their job. In some such cases, they can request that spousal support payments be amended to address changing circumstances of their own and their ex's. Read on to learn more about modifying alimony payments in New Jersey, conditions, and procedures in place when a payor wants to modify spousal support obligations due to loss of their job.
How to Manage Alimony Payments After the Payor Loses Employment in NJ
Alimony payments are generally made for half of the length of the marriage if the marriage was over ten years. During that period, however, it may become difficult for the obligor to make spousal support payments if their financial circumstances change, particularly in the case that they lose their job and are unable to find a comparably-paying one. An obligor must continue making alimony payments even if they lose their job; they are not permitted to request an alimony amendment until 90 days after they lost their job or comparable work or had a significant reduction in pay, and there are certain factors the court will use to determine whether an adjustment of alimony payment is appropriate.
Timeframes and Conditions if a Payor Loses Their Job
After an obligor has been without comparably-paid work for 90 days, they may request modification of their spousal support payments. In order to gain the consideration of the court, the payor must prove that they have made a good faith effort to find work at the professional level comparable to the pay grade they had in their previous employment. The court also takes additional factors into consideration when determining whether to grant a modification of alimony payment.
Factors Considered by The Court to Accept a Modification
The court considers such factors as:
why the person lost their job or received a pay reduction;
whether they have actively and consistently looked for comparable work in the 90 days they have been without continuous employment, either at a similar pay grade or at a reduced pay level;
the financial and professional circumstances of the obligee in the time since the divorce; the health and ability of both parties to work;
the appropriateness of a temporary adjustment of alimony during unemployment with the condition that the obligor actively job search;
and other conditions that determine whether an adjustment of alimony payment is fair for both parties.
Is the Reason for the Job Loss Relevant in Family Court?
If an obligor has lost their job due to irresponsibility or other factors that constitute their fault, the court is much less likely to grant a modification of alimony payment.
Insights From Previous Cases
– Kuron v. Hamilton
In the court case Kuron v. Hamilton, the court addressed the complexity of alimony arrangements when met with job loss or other financial difficulties that arise. The Appellate Division court upheld the lower court's ruling that multiple factors must be taken into consideration when determining enforcement as well as modification of alimony, as complexities in such matters render decisions, though at a glance such matters may seem legally straight-forward.
– Mills v. Mills
In Mills v. Mills, we learned what could happen if a person gets a new job but at a lower salary. A New Jersey Superior Court: Family Part ruled on the reasonability of granting adjustment to an obligor's alimony payments if they accept a lower-paying job. In this case, the court determined that, given market conditions and other related factors, as well as evidence of the obligor's active attempts to secure a well-paying job, adjusting the alimony payment to meet their reduced salary was appropriate. The court used a two-part system to determine conditions: Was the reduced salary reflective of reasonability given circumstances? And if so, what type of change to alimony would be fair to both parties?
Trust the Advice of Our Experienced Divorce Lawyers to Handle Modification of Alimony Payments in Ocean and Monmouth County NJ
The consideration of a Superior Court: Family Part of your alimony modification request is somewhat subjective, and as such, you need an experienced family law attorney at The Bronzino Law Firm on your side to help you build the strongest argument for your case. We have over a decade of experience successfully assisting clients with changes in spousal support based on job loss, disability, income changes, cohabitation, and many other reasons in Eatontown, Sea Bright, Bay Head, Wall, Tinton Falls, Long Branch, Brick, and other Monmouth and Ocean County areas. Contact us today at (732) 812-3102 or online for a free consultation to discuss your case and learn how we can stand firmly on your side and assist with having your alimony amendment request granted.