Key Things to Know for Breadwinning Spouses Undergoing Divorce in New Jersey
Family Law Attorneys Advising Breadwinner Clients on Protecting Your Interests in Monmouth and Ocean County NJ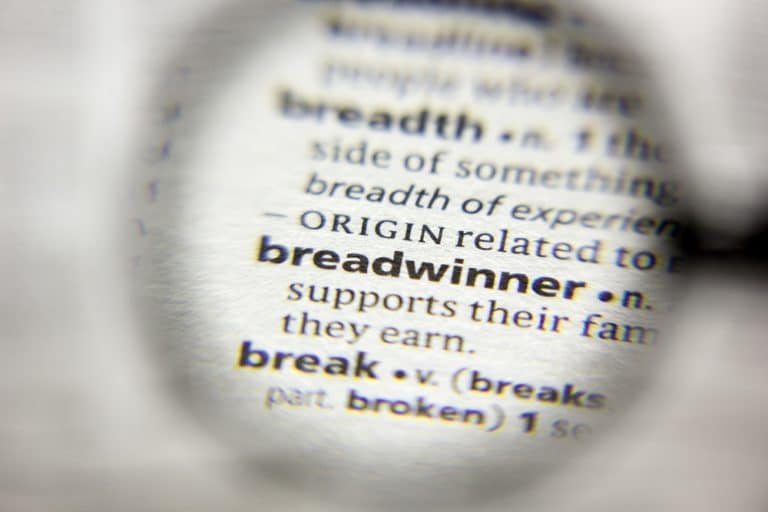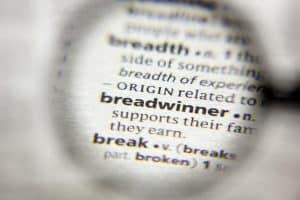 Paying alimony, child support obligations, and determining what assets may be left after the equitable division of marital property in a divorce, may leave a family breadwinner wondering if they have any value beyond being a walking ATM machine. After dedicating years to supporting children they love and current estrangement from a soon-to-be-former partner, the higher-earning spouse may fear the possibility of losing contact with their children or the ex using parental alienation to maintain an unfair advantage in a constantly evolving family dynamic.
The idea of who the family breadwinner is and the concept of traditional gender-based family roles are changing. According to the non-partisan Center for American Progress, breadwinning mothers are becoming the U.S. norm; an unexpected change boosted in part to the recent COVID pandemic, which has shifted the family breadwinning dynamic significantly. As more men take on the main caregiver role for their children and possibly elderly parents, some couples considering divorce or a civil union dissolution may have serious concerns about their new reality and what that means for their parental rights, potential co-parenting time, visitation, and vacation schedules, and financial future going forward. Not to mention the recognizable social shift of what some deem as the paradox of women paying alimony to their husbands or "manimony" and spousal maintenance.
If you or someone you know is the main breadwinner in your family and needs help in a divorce matter, contact an experienced, hardworking New Jersey family law attorney committed to protecting parental rights, financial assets, and long-term interests of our clients. At The Bronzino Law Firm, LLC, we have extensive experience helping clients across Ocean and Monmouth Counties and throughout New Jersey to secure their property, businesses and other investments, assert custody and visitation rights, and resolve child support obligations.
Contact us online or at our Brick or Sea Girt, NJ offices at (732) 812-3102 today for a free and confidential consultation about your rights in the divorce process or another family law matter.
Tips on How a Breadwinner Can Financially Prepare for Divorce
As the person who made sure everyone else was taken care of, now is the time to make sure you take care of yourself, especially in high-asset divorce cases. This starts by:
getting your financial affairs in order and accurately identifying the various credit card, bank and digital assets, and cryptocurrency accounts you have
identifying any separate or personal assets that are NOT marital property
securing your online presence and social media account and passwords to prevent your ex from possibly accessing future private photos or sensitive info or committing bad acts with your account
making copies of all your tax, employment, retirement assets, and shareholder documents in addition to any leases, mortgage loan agreements, or those related to wills, trusts, or estate planning
informing your attorney of any prenuptial or post-nuptial/mid-marriage agreements you both have
considering mediation or other amicable and less litigious options.
Most important, do not attempt to hide assets as you risk penalties, sanctions, and being awarded a lesser portion of the marital assets.
Breadwinners and Child Custody
New Jersey law remains neutral in regards to the physical or legal custody of a child. Despite the common misconception of courts favoring mothers or father's rights not being considered, the NJ Family Courts work to determine what is in the best interest of minor children. Since it is within a New Jersey child's right to have regular contact with both parents, the basis for the court's decision in child custody and child support cases considers multiple factors and uses the best interest of the child as their standard.
It is important to understand that various Child Custody Options and Arrangements that are available to divorcing parents and to have a skilled attorney on your side to protect your parental rights. Attorney Peter J. Bronzino is committed to keeping his clients informed and achieving a fair outcome for all parties involved – with the child's best interests as the highest priority. If you are the breadwinner in your family and need help securing legal or physical custody of your child, seek counsel from our Ocean and Monmouth County family law firm right away.
Ways a Breadwinner can Maximize Their Parenting Time
Working and uncertainty about how to best maintain their parent-child bond can make one wonder if they can really establish effective co-parenting strategies post-divorce. Either through open communication with your co-parent or mediation, it is possible to creatively make the most of the custody arrangements you are granted.
Make your child your priority. Realistically consider what is best for your child and commit to being a parent-focused on preparing them to be their best in life.
Proactively negotiate more work flexibility to achieve a sustainable work and home life balance. The pandemic shift to creative work solutions has made openly communicating with one's colleagues and supervisors more possible. It has helped many companies retain employees longer and prevent the "Great Resignation" or the current trend towards employee resignations.
Maintain an open dialogue and reasonable with your co-parent regarding parenting time alternatives (e-visitations via FaceTime, WhatsApp, etc.) or ways to recoup parenting time due to COVID or another unforeseen reason (i.e., unexpected business trip, child's illness, or significant weather or transportation issues).
Establish a routine, so your child has an idea of what to expect as it relates to the amount of time or possibly the kind of ways you two share time together. This provides your child with a sense of stability and consistency as they develop, learn, and grow.
According to Psychology Today, by making your child a priority and working with your co-parent toward positive strategies, it can lessen the impact of the child's physical and emotional stress of having two separate homes and help support having meaningful and positive future relationships built around trust and mutual respect.
Consult an Experienced Divorce Lawyer Advising You through Divorce as the Breadwinner in Sea Girt and Brick NJ
As the breadwinner, you shouldn't have to worry about if your income or work-life will negatively impact your parental rights and ability to have a long-lasting and healthy relationship with your children. Every parent should be afforded the right to provide love and emotional support in addition to financial support to their child. Beyond that, you should not be subjected to astronomical financial burdens placed solely on your shoulders as you attempt to move on to your new life after divorce. You need an attorney who will work to protect and serve your unique needs and interests before, during, and after your divorce in New Jersey.
Contact The Bronzino Law Firm, LLC if you or someone you know is the primary breadwinner in your family in need of a skilled New Jersey family law attorney to aggressively support them in their high conflict divorce, child custody fight, alimony or property division negotiations, or other divorce law matter. We have qualifications and extensive experience serving divorcing clients throughout Southern New Jersey in resolving their family legal issues in towns like Red Bank, Beach Haven, Bay Head, Berkeley, Toms River, Rumson, Middletown, Lacey Township, and Holmdel.
Reach out to us online or call our Brick, NJ office at (732) 812-3102 today.