Littering vs Illegal Dumping Laws in Monmouth and Ocean County NJ
While the majority of New Jersey citizens know this and are on board, the state still faces some irritating examples of illegal dumping.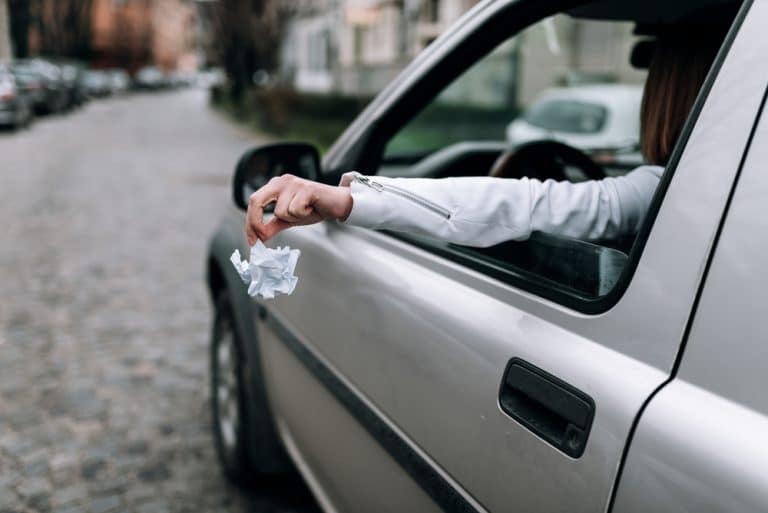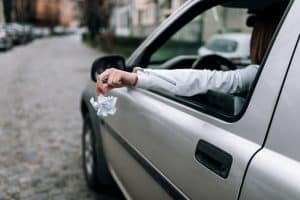 Everyone knows that it takes a collective effort to keep a community clean and safe. Illegal dumping is, by definition, the inappropriate disposal of waste, which is illegal in addition to the fact that it disrupts the look and feel of its surroundings. Generally, someone illegally dumps their trash when they are looking to either sidestep the expense of city waste disposal, or they do not want to be bothered by its schedules.
What is the difference between illegal dumping and littering?
New Jersey differentiates between what is considered illegal dumping and what is considered littering, a different offense with a different consequence.
Illegal dumping is the improper disposal of large amounts of waste. This waste could include basic household waste, biohazardous medical waste, non-recyclable electronic waste, and even such large scraps as mechanical or automobile parts. Usually, culprits offload their large quantities of waste in areas in which it won't be easily found, such as woods or wetlands. New Jersey does, however, know areas in which illegal dumping sites exist right in the middle of the city.
As is the case in most states, littering is different from illegal dumping in its quantity. Illegal dumping is the improper disposal of large quantities of waste, while littering is the improper disposal of small quantities.
What are the effects and penalties of illegal dumping?
The effects of illegal dumping are far-reaching and impact our communities and wildlife in subtle ways. In addition to creating an eyesore that makes a negative emotional impression on our citizens, it also puts wildlife at risk, especially when the dumps are in tall grass, and rapidly moving animals do not see it until they are right upon it.
Additionally, because New Jersey funds must go to clean up the waste, valuable taxpayer dollars are not going to necessary efforts such as roadways and social health initiatives.
In addition to causing adverse effects on the community, someone convicted of illegal dumping faces steep penalties under New Jersey law. State and local law enforcement, as well as representatives of the New Jersey State Park System and its conservation officers, are directed to cite and enforce penalties to the maximum extent of the law.
The minimum fine for illegal dumping in New Jersey is $2,500, and those convicted may be charged up to $50,000 in fine. Additionally, perpetrators may lose their driver's license and road privileges for a set period of time and even forfeit their vehicles.
What are the penalties for littering?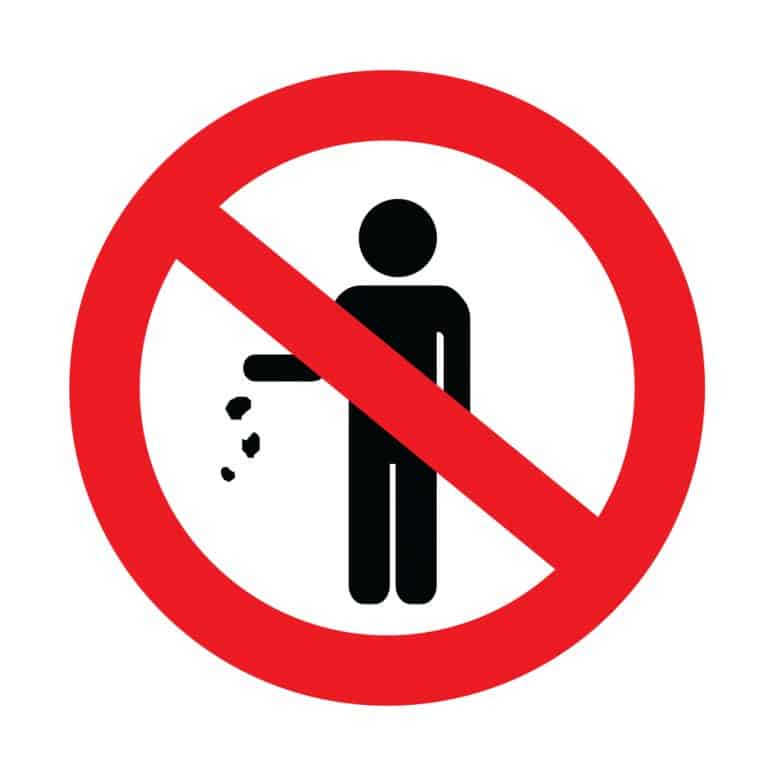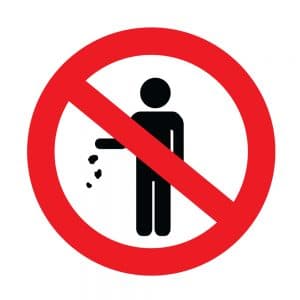 Penalties for littering are much less harsh, though they do not go without consequence. According to New Jersey law, "a person who throws, drops, discards, or otherwise places any litter of any nature upon public or private property other than in a litter receptacle commits a petty disorderly person's offense" and is subject to up to a $500 fine. Minimum fines for littering are $100 in the state.
While generally speaking the fine is the extent of the penalty for littering, the perpetrator may also have to complete community service. If a person is convicted of littering twice within a span of six months, their fine increases to between $250 and $1,000 for the offense; and depending on the conditions of the offense may even be subject to up to 60 days in jail.
New Efforts to Eradicate Illegal Dumping
In a new effort to keep the state clean and its citizens in alignment with the law, New Jersey has enacted new measures to catch perpetrators. Many concealed wildlife cameras are being used to catch perpetrators, and law enforcement is cracking down on offenders, while the court system penalizes them to the full extent of the law. While these measures are in place to catch as many offenders as possible, it is still impossible for law enforcement to fully eradicate illegal dumping. As such, New Jersey calls on its public to support the effort, offering sites such as www.stopdumping.nj.gov, which shows photos of perpetrators and asks the public to identify those photographed.
Experienced Attorney by Your Side
At The Law Office of Peter J. Bronzino, our defense attorneys are experienced in supporting our clients across Point Pleasant, Asbury Park, Spring Lake, Brick, and all of Eastern New Jersey when they have been charged with illegal dumping.
To meet with an experienced member of our firm today regarding your case, please contact us online or through our Brick offices at (732) 812-3102.