Safeguarding Your Reputation in a Divorce in New Jersey
Learn About the Strategies to Protect Your Image and Reputation While Navigating Divorce in Monmouth County, NJ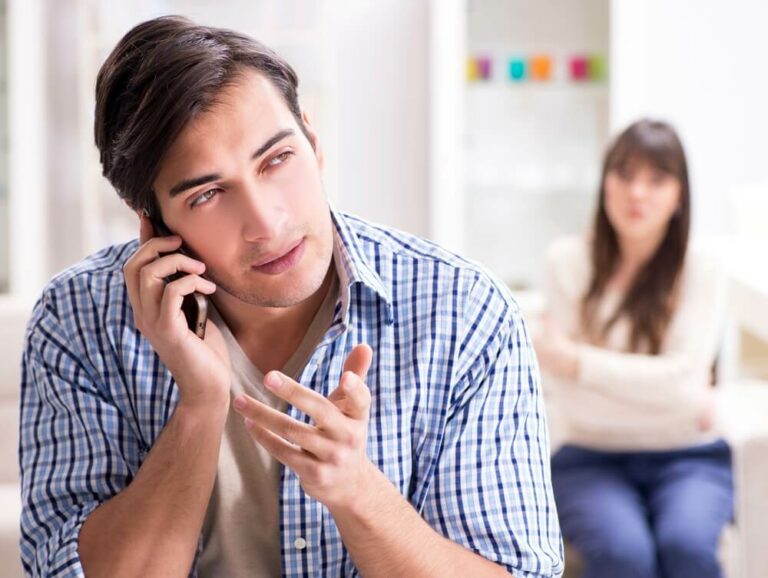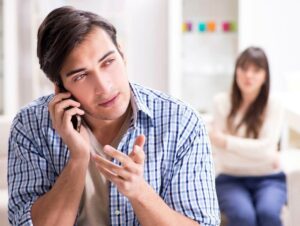 There are many factors that contribute to the success of a divorce. Getting your fair share in the distribution of assets and protecting your rights as a parent are two big ones. While we often think of the financial and familial outcomes of a New Jersey divorce to determine whether or not things come out a divorcee's way, we often forget to consider an important element of a divorce that can make or break its success: whether a person's reputation is spared or destroyed. If you are undergoing divorce proceedings, you need the support of an experienced family law attorney to not only provide excellent legal counsel in areas of assets division, child custody, parenting time agreements, and spousal support arrangements but also to counsel you on what to do – and what not to do – to make sure your public reputation remains intact. While it seems like a secondary consideration, reputation damage could have a lasting adverse impact on your relationship with your family, community, and professional outlook. Contact our team at Bronzino Law Firm today to schedule a free and confidential consultation to discuss your divorce; read on to learn more about why protecting your reputation matters and how to protect it.
Actions That Can Negatively Impact Your Reputation During a NJ Divorce
From minor indiscretions to major criminal acts, various causes can affect your reputation during divorce. Text messages to your ex or others and negative social media posts can be used against you in court, as well as delinquent behavior. Your spouse and their attorney will be looking for any possible signs of indiscretion or examples of your unreliable character.
Smart Procedures to Safeguard Important Personal Information During Divorce Proceedings
The first thing that anyone in a divorce would be wise to do is make sure that there is not damaging or reckless content circling the internet about them. This includes social media posts, comments, photos, etc. In fact, it is recommended that you deactivate all social media accounts so that past indiscretions, even from years back, are not used by your ex's legal team against you. Secondly, aim for an uncontested, amicable divorce. Working together with your spouse to settle out of court – whether that includes just your divorce attorneys or a divorce mediator or private arbitration judge – will mean that dirty laundry that arises during settlement agreements is not subject to public scrutiny. Any evidence a Family Part court judge hears is in the public domain, so bear that in mind when weighing the risks and benefits of court litigation. Finally, watch your behavior before and during divorce. Just because an action didn't get posted online or booked as a misdemeanor doesn't mean that it won't come back to haunt you. Be responsible and modest during your divorce proceedings. This means no raucous nights out and limited to no dating before the divorce is finalized.
Think Twice Before Committing a Compromising Action Before Your Divorce Is Final
Your behavior during a divorce can affect you after your divorce and into the far future because actions affect outcomes. If you are a serial dater during your divorce, your ex may use that fact to build a case against you for receiving joint custody of your child. Non-discretionary spending during the divorce could lead a judge to augment the amount you receive in the divorce if you were pulling from a joint bank account. For these and many other reasons, being on your best behavior during a divorce is crucial.
Privacy and Other Strategies Available to Keep Your Reputation Safe
As noted, handling a divorce in a private way is one of the best ways to preserve your reputation. For even the most conflict-ridden relationships, divorce mediators can provide an invaluable service in helping couples work through areas of conflict. And if you just can't agree in certain areas, arbitration could be a viable and private way through for you and your ex. The arbitration judge will rule on areas of conflict much like a judge, but the contents of the hearing will not belong to the public domain.
Let Our Skilled Lawyers Protect Your Reputation in a Divorce Process in New Jersey
A divorce attorney is a crucial ally on the road to the dissolution of your marriage. In addition to providing qualified legal counsel and guidance on practical matters concerning the divorce, they will protect your assets and rights. They will also have your back by giving good advice on staying under the radar and keeping things private during the divorce so as not to shoot yourself in the foot and unravel all of your joint hard work.
Our team at Bronzino Law Firm has successfully represented countless clients in Eatontown, Tinton Falls, Point Pleasant, Wall, Rumson, Middletown, Bay Head, Barnegat, Toms River, and other Ocean and Monmouth County areas because we provide not only excellent legal support, but we care for the diverse elements of a person's life that are impacted during divorce, many of which most people don't know to take into consideration. Contact us today at (732) 812-3102 to schedule a free, confidential consultation and get started on closing this chapter of your life in the best possible position to move forward, reputation intact.