Dive Into the Details of How a Divorce Consultation Works in NJ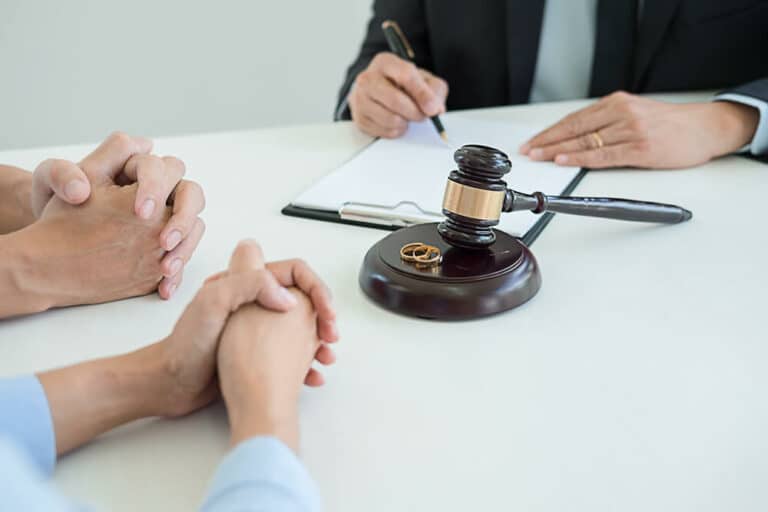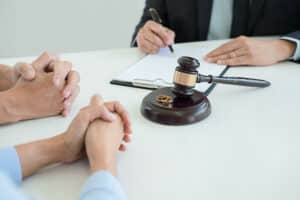 Whether you plan to file for divorce, are considering divorce, or have questions, you probably want to talk to a family law attorney. Relationship strains may spark concerns about possible separation and eventual divorce. Talking to an attorney may lessen fears about the process when you leave your initial consultation with information. Here are some common questions you may have so you can familiarize yourself with the inner workings of a divorce consultation.
How Can I Set Up a Divorce Consultation with a Lawyer?
You can call an attorney's office to have or schedule an appointment for an initial consultation. This can be done with the telephone number or website contact option. These are just contact forms you can fill out on the website to request your initial appointment. So, whether you call or fill out a form, you can get your first appointment or phone consultation with an attorney to discuss your situation. Our law firm provides free initial consultations. You can reach out by calling (732) 812-3102 or you can also complete our easy-to-us form and you will hear from us soon.
What Subjects are Regularly Discussed During a Divorce Consultation?
Your first consultation is an opportunity for the attorney to gather information and for you to ask questions. This is valuable knowledge about your marriage, including the date of your marriage and separation, if applicable. Also beneficial is information about your assets, debts, children, past and current relationship with your spouse, previous divorces, children from prior relationships, and what you wish to happen in your situation.
Each person's situation is unique. Try not to come to the meeting with preconceived notions about divorce, attorneys, friends' divorces, or other advice you received. In addition, understand that you do not have to hire an attorney you consult with, and rest assured that your information remains confidential.
What Supporting Documents Should I have on Hand?
To understand your situation, a family law attorney needs to know about your finances. So, useful items to bring or have on hand are current wage information, such as paycheck stubs, profit and loss statements, bank statements, recent personal and business tax returns, W-2 forms, 1099s, or any other information about each spouse's earnings. Other asset and debt information are titles to property, mortgage statements, retirement account information, investment portfolios, trusts, vehicles, pets, credit card statements, lawsuits, and employment benefits.
Aside from finances, divorce lawyers want to see any legal documents such as divorce papers you or your spouse filed or prepared, prenuptial agreements, custody agreements, postnuptial agreements, children's social security cards, passports, and birth certificates, separation agreements, and legal documents naming you or your spouse.
Finally, an attorney wants to see evidence of fault in the divorce, such as police reports, witness statements, photographs, credit card statements, or other records evidencing money spent for a lover, gambling debts, or substance addiction. This applies in cases of fault-based divorce, as opposed to divorce filed based on irreconcilable differences. Keep in mind, you may not have all of these documents before talking to a divorce attorney for the first time. They become more important to gather for your attorney if you decide to move forward with the attorney's representation.
How Long Does a First Appointment Normally Last?
A phone consultation may be a brief discussion about various aspects of your case, after which you may choose to schedule an appointment for a virtual or in-office meeting. Anticipate the meeting to last from a half hour to an hour as you and the attorney assess things more thoroughly. Also, more complicated divorces involving numerous assets, blended families, prior divorces, and domestic violence history may take longer. An attorney may advise a prospective client to file for protection from an abusive spouse through the courts quickly by obtaining a temporary restraining order if the client is in fear for their safety.
What are the Typical Inquiries Made by the Divorce Lawyer?
Aside from the general information about dates of marriage, separation, and children's birthdays, an attorney will ask you about your marriage, such as any prior separations, violence, and reasons for wanting a divorce. They want a background of you, your spouse, and your children historically and currently. They will ask about your custody arrangement for the children, earnings, support payments, and your goals in seeking a divorce.
An attorney wants to know your primary concerns, including a quick divorce, obtaining support, keeping an asset, child custody, and other matters. This prioritization helps the attorney ascertain your goals and grounds for the divorce. Most people file for divorce due to irreconcilable differences, but some fault the other party with fraud, misappropriation, adultery, cruelty, abandonment, incarceration, and addiction problems that threaten the safety of the family members.
What Should I Ask My Attorney?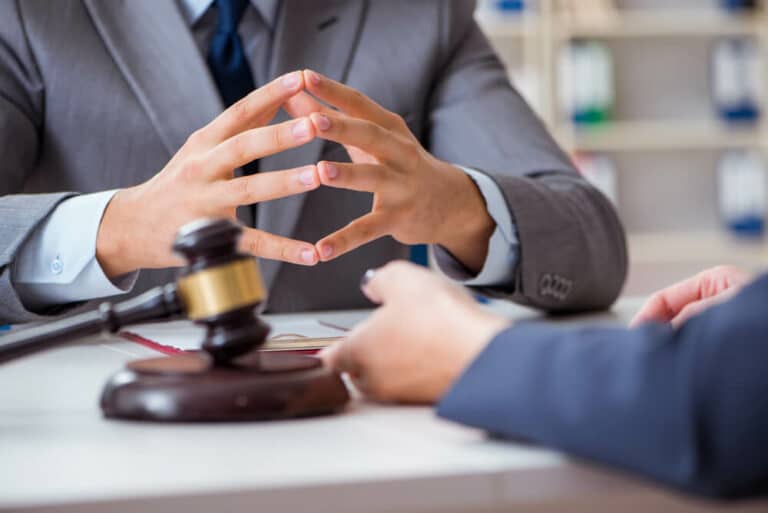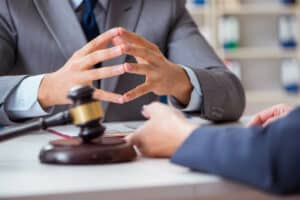 A first consultation is an opportunity for you to ask questions. Many questions a potential divorce client may have revolves around the divorce process, such as how one gets a divorce and how long it takes. You may have questions about the grounds for divorce and the difference between a no-fault and a fault divorce. Questions may arise as the attorney explains the divorce process, grounds, and legal requirements, but you can write your questions before your consultation to avoid forgetting a question.
Most people want to know about temporary and permanent child support and alimony during the divorce and beyond. Financial questions are common, such as how much the attorney charges for a divorce and how you can save time and money. Also, going through a divorce is an emotional experience. You may experience fear, anger, or sadness. You may be overwhelmed during the consultation and ask for recommendations for counselors, mediators, or other professionals to help you through the process.
Can Someone Else Attend the Consultation with Me?
Divorce attorneys understand the importance of a support system for someone going through a divorce. They understand that you want to have support through family, friends, significant others, or professionals. You may be too emotional to take it all in, so having someone there to support you can be helpful if you feel the need.
What Comes After the Consultation?
After asking and answering questions, the attorney will better understand how to proceed and the available options to achieve your goals. They may explain alternatives to going into court and litigating the divorce, such as negotiation with your spouse's attorney, arbitration, and mediation, but litigation may be unavoidable. Aside from informing you about your legal options and what to expect in a divorce, an attorney can ease your anxiety about your financial and parental fears. They can recommend a specific course of action and explain why they choose such a path, anticipating problems and even unknowns so that you know what to expect. They will also prepare you for and accompany you to court appearances and probable interactions with your spouse and their attorney. An attorney allows you to avoid negotiating with your spouse directly to minimize disagreeable interactions. As such, an attorney acts as a buffer and protection to help you through a divorce.
Ultimately, you want to feel confident that the divorce lawyer and the law firm can handle the divorce, just as you decide whether the attorney or firm is right for you. When you decide to move forward, you agree to and retain your attorney, and there is some paperwork for you to sign to engage their services and begin the divorce process.
The attorney may make recommendations about what you can do as the divorce proceeds, but only you can decide the path for you in the future.  Ultimately, you must choose the right course for your needs, and your attorney should be your champion in achieving your goals, knowing that your life is consequentially affected by your divorce outcome.
Interested in Getting a Consultation about a Divorce Case in NJ, Now What?
At Bronzino Law Firm, you can place your trust in Peter Bronzino, Esq., an accomplished divorce and family law attorney who can guide and advise you, ensure that you make informed decisions, advocate for your objectives, treat your case personally and individually, and support you from consultation to conclusion.  For a free introductory consultation about your divorce case in New Jersey, call (732) 812-3102 or contact us online today.