Prenuptial Agreements for Those Considering Remarrying in Ocean and Monmouth County
Brick Divorce and Prenuptial Agreements Attorneys Serving Clients in Ocean and Monmouth County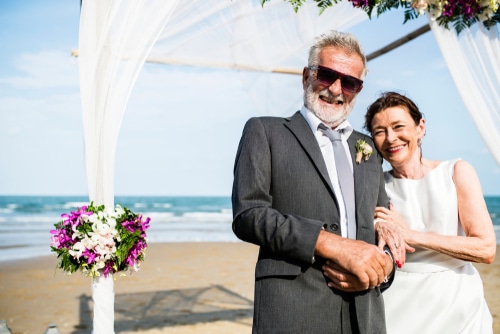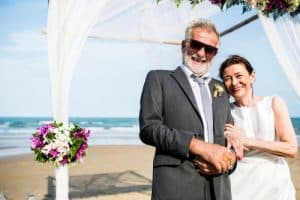 People are building careers, marrying later in life, amassing assets and owning their first homes at a younger age. As serial marriages and life expectancies increase, in addition to people bringing significant assets into their committed relationships or civil unions, it makes perfect sense to start talking about your long-term financial futures together. Seeing friends and family go through the divorce process, couples are more aware that marriage does not mean "happily ever after" and want to take the steps to protect themselves. In considering a prenuptial agreement, they may want to establish the ground rules of how finances will be dealt with in the marriage, property and asset division or even attempt to understand their responsibilities for dividing debt, in the event of a divorce.
Through savings, investments or a longer work history, middle-aged individuals and senior citizens are likely to have more significant assets at stake than their younger counterparts, as well as other financial obligations (i.e., alimony or child support, and real estate) or business investments they may want to leave to their children.
Though it wouldn't be recommended for one party to straight out ask their significant other to sign a prenuptial agreement, open and honest communication about their respective finances, plans, and values never hurts.
What Significant Factors Often Prevent Seniors in Sea Girt, NJ From Remarrying?
A traumatic marriage or a nasty divorce can contribute to seniors being reluctant to take another trip down the aisle. Fear of losing various medical insurance or Social Security benefits, spousal pension payments or the termination of alimony are a few other reasons.
They will be among the first to tell you that failing to carefully consider the economic consequences of a late-life divorce, can pose harsh consequences for seniors, especially those who may live on a fixed income.
Though seemingly unromantic, many seniors opt for cohabitation agreements which allow them to keep their assets separate and any inheritances for their family intact.
If you or someone you know are unsure if a prenuptial or a cohabitation agreement would more appropriately address your financial concerns, you should consult an experienced family law attorney that has a lot of experience drafting both.
Changing Face of Alimony: Divorce is Getting More Expensive For Women in NJ
While it was almost exclusively men who paid their exes spousal support, as women earn more, head households and are breadwinners in their relationships, the financial dynamic has changed. This shift is best seen in high-profile female celebrity divorces (i.e., Britney Spears, Halle Berry, Jennifer Lopez, Janet Jackson, and Sherry Sheppard). More woman with an eye to the future, seek creative agreements which protect them, their assets, and any potential family inheritances.
A 2018 study of the American Academy of Matrimonial Lawyers (AAML) found that among their members:
54% cited an increase in the number of mothers paying child support in the past three years,
45% saw a rise in women being responsible for alimony, and
78% saw an increase in parents sharing custody of children.
Practical Tips For Talking to Your Partner About a Prenup in Ocean County, NJ
If this isn't your first rodeo, and you have a previous high-asset divorce under your belt or had to divide your retirement assets, you have learned that it may help to have a heart-to-heart about ensuring the financial well-being of your future marriage.
Be sure to:
discuss the topic early and well advance of the actual wedding date.
adopt a conversational tone and explain the purpose.
be upfront about your reasons and fears.
really listen to your partner's feedback.
encourage your partner to share their own ideas.
try not to get emotional if your partner seems resistant to the idea.
ask questions about your partner's objections, concerns, or beliefs.
take this chance to resolve any misunderstandings.
By being transparent, providing full financial disclosure, and seriously considering several scenarios that could affect future finances and support after a divorce, this practical look at the financial aspects of marriage and divorce could have the positive impact of making couples take a more realistic assessment of what's overall best for each of them. If nothing else, a more slowed down approach could mean more thoughtful drafting of a prenup both parties can be satisfied with.
Contact a Monmouth County Family Law Attorney to properly File Your Case Today
A marriage can affect every aspect of your financial life. It´s recommendable to sit down as a couple to learn more about each other's present financial situations and future goals together. Once you have organized your pros and cons, talk to specialized attorney Peter Bronzino who will guide you in your process.
To get in touch with him today in a free and confidential consultation regarding your divorce scenario, please contact us online, or through either our Brick, NJ office or our Sea Girt, NJ office at (732) 812-3102.