Experienced Family Law Attorneys Will Help you Every Step of the Legal Way to Manage Child Support
Divorce is a harrowing experience for anyone, no matter how emotionally stable you are and how well you get along with the person from whom you're legally separating.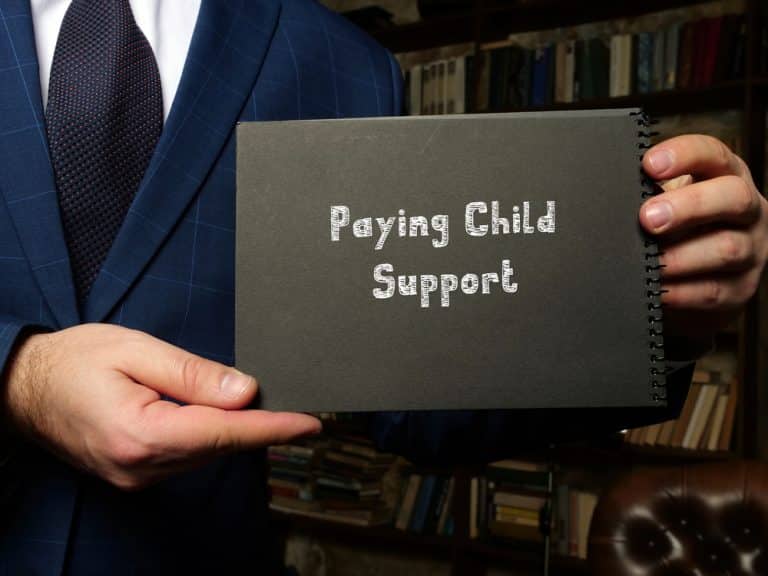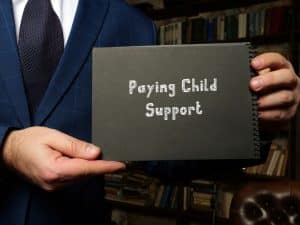 When children are involved in a divorce, the stakes are much higher, and the potential for difficulties is increased.
Having a child with another person carries the implicit understanding that you will help in the child's physical, socio-emotional, and financial raising. If you and your partner divorce, child support payments are how that financial obligation continues to be met while the child is still a dependent. Child support is there for the child's best interests, and the New Jersey Superior Court: Family Part judge that orders the child support payment hold a child's wellbeing as the centerpiece of any divorce hearing in which children are involved.
In a perfect world of integrity and sound moral compass, a person ordered to pay child support to provide a child with the financial benefits of a two-adult household even if they are living with only one birth parent, would pay that child support, in full and on time. Unfortunately, however, it is often the case that a parent will not pay child support because they do not feel it is their duty, they are angry at their ex and unfairly take it out on their child, they hold out on payment in hopes that it will force the other parent's hand to provide more time with their child, or they claim some other reason.
Regardless of a parent's reason for not paying child support, it is illegal to disobey a court order. A custodial parent who is not receiving their due share of court-ordered child support payments can undergo a child support collections process. Additionally, a parent who is illegally not paying monthly child support faces the consequences for doing so.
Child Support Collections Process Options in New Jersey
Your family law attorney can help you navigate the New Jersey child support collections process if your ex refuses to pay child support. The primary way this occurs is a petition to the Superior Court: Family Part to enforce their court orders. A spouse held in contempt of court for disobeying a court order may have their wages garnished to pay the child support. Other consequences come with a spouse's refusal to pay child support, which may have lasting effects.
There are many places from which child support payments that are due can be garnished. For example, in addition to wages being garnished from the spouse's employer, lottery winnings can be intercepted, workers' compensation or unemployment benefits from the state can be redirected, and several assets can be confiscated. In addition, an asset as large as a property can be affected: a judgment or lien issued by the NJ Clerk of Court can require payment of the overdue child support before any property transfer can occur.
Other Legal Consequences of Unpaid Child Support
Because paying child support is a matter of legality, and, again, the Superior Court: Family Part judge that issued the child support court order holds the wellbeing of the child at the center of all action, during and after divorce proceedings, and will therefore make swift moves to get that child's financial support needs to be met, many consequences can occur as a result of not paying.
An arrest warrant may be issued if the delinquent parent does not appear at a child support court hearing or adhere to the court's order.
The person's driver's license and all other New Jersey-issued licenses, including professional and recreational licenses, may be suspended if the parent has not paid six months of child support. Additionally, if the court issues an arrest warrant for the person due to the above, their driver's license will be automatically revoked.
The person's credit may be adversely impacted, as an overdue child support payment of $1,000 or more can be reported to credit agencies.
If the person applies for a passport, the application could be denied if the person has at any time owed more than $2,500 and was past due.
Finally, even jail time can ensue from delinquent payment at the court's discretion.
To ensure that you navigate your child support payment retrieval smoothly, it is important to have the support of an experienced family law attorney.
Contact our Child Support Attorneys for a free consultation at our Brick Office
If your ex is delinquent in child support payments, we are on your side.
Our talented family law team of attorneys at Bronzino Law Firm, LLC., led by founder Peter Bronzino, Esq, will walk by your while facing the uncomfortable issues of enforcing child support. Either on the phone or visiting our local offices in Brick, NJ, we regularly assist clients throughout Monmouth and Ocean County areas, including Mantoloking, Beach Haven, Jackson, Lanoka Harbor, Little Silver, and Middletown.
To schedule a free and confidential consultation with our firm today regarding your child support issues, please send us a message or call (732) 812-3102 to speak to an attorney who can help.