Marital Settlement Agreement Attorneys Guide you through Enforcing a Family Court Order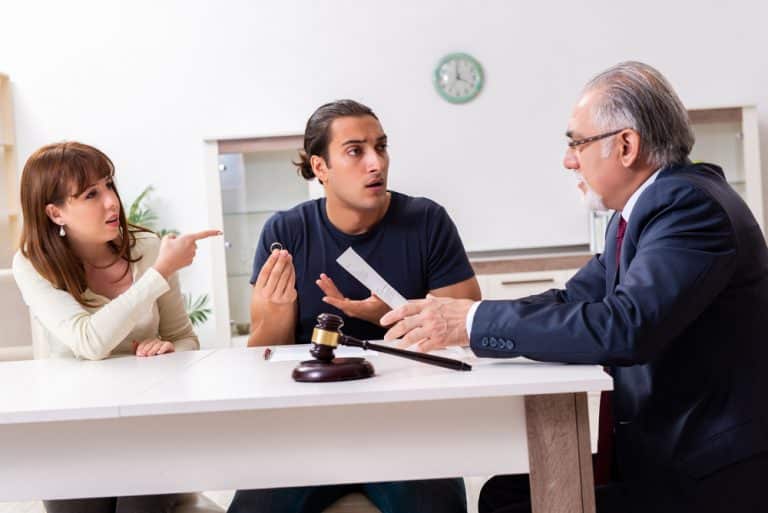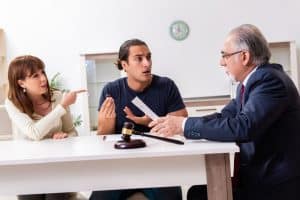 Not all contracts are equal, and what may be considered fair by some may give others pause. When it comes to family law "contracts" or marital agreements such as an MSA (Marital Settlement Agreement) or a PSA (Property Settlement Agreement), it is up to the New Jersey courts to decide if it is enforceable or not. Generally, once an MSA has been executed, it is meant to be a final, binding contract between the parties, which sets forth the parties' parenting time schedule, child custody arrangement, child support obligations and outlines the parties' agreement concerning the equitable distribution of the marital property. Absent a strong reason or new evidence to disregard the contract, courts are strongly averse to go against their terms.
These settlements are reached through mutual agreement on a voluntary and consensual basis, with the intent to insure a sense of post-divorce stability and amicability. This is another reason why New Jersey Courts tend to look favorably upon such agreements and are reluctant to unnecessarily disturb or modify them, especially if the outcome was reached with the assistance of legal counsel.
But as with life, things can change significantly, and certain financial or personal events may warrant updating or modifying the original divorce decree. In the circumstances like that, the court has the power to make a post-judgment modification in a more equitable and just way. Almost any aspect of a divorce settlement can be modified, even after the divorce is final.
At the Bronzino Law Firm, LLC, we have extensive experience contesting marital agreements for clients from local Ocean County and Monmouth County communities, including Wall, Spring Lake, Sea Girt, Jackson, Howell, Point Pleasant, Toms River, and across Southern New Jersey. Our firm is built on the belief that a smaller firm size allows us to keep our clients informed and involved throughout the legal process. With this in mind, our divorce and family law firm will take the time to understand you and your family's individual needs and concerns to provide high-quality, dynamic legal service.
Contact us online or call our office today at (732) 812-3102 to discuss the potential to contest, or defend, the terms of your existing marital agreement in a free and confidential consultation with a member of our qualified legal team.
Typical Areas of Divorce Settlements That Often Warrant Modification in New Jersey
If you agreed to your MSA under duress or coercion, signed a property settlement agreement that is unfair to you, greatly impacted your financial and parental rights and obligations since your divorce, or you let your divorce go to a default judgment, all may not be lost. As we have written about previously, almost all terms of a settlement agreement can be modified if the parties can demonstrate a "substantial change in circumstance," such as loss of employment, a serious illness or medical condition, remarriage, retirement, and an increase in one's financial status. As each case varies, filing post-judgment modifications may involve a modified increase or decrease in:
child support,
or a change in a:
custody arrangement,
parenting time arrangement,
parental address (i.e., relocation application),
child support obligation (i.e., termination of support or emancipation of a child).
Contact a Brick, NJ Divorce Agreement Modification and Enforcement Attorney Today
Our attorneys at Bronzino Law Firm, LLC, have spent years helping clients with divorce order modification and divorce order enforcement issues of all kinds in towns across Ocean County and Monmouth County, including Middletown, Manchester, Berkeley Township, Jackson, Beach Haven, and Brick.
We are a small firm that allows us to provide our clients with the attentive legal service they need and deserve while still charging fair and reasonable rates for our counsel. Attorney Peter Bronzino strongly believes that by keeping each of his clients highly informed and involved throughout the legal process and listening closely to their unique needs and concerns in any divorce or family law matter, he can better work to achieve the type of resolutions that best meets those needs and concerns, and protects his client's and their family's legal, financial, and familial futures.
To speak with Peter Bronzino and our legal team today in a free and confidential consultation regarding any post-divorce modification or enforcement issue, please contact us online or through our Brick, NJ office at (732) 812-3102.