Property Settlement Agreements and How they are Handled in New Jersey Divorce Law
Divorce and Family Law Attorneys Providing Tools to Draft Detailed and Enforceable Property Settlement Agreements in Ocean and Monmouth Counties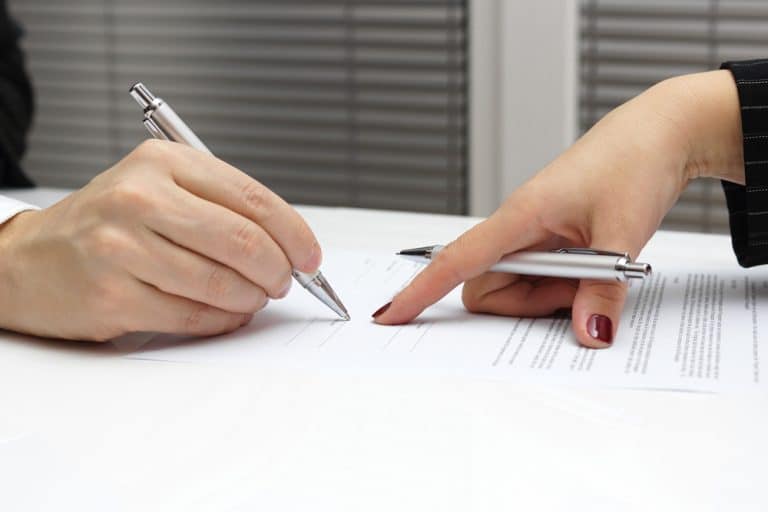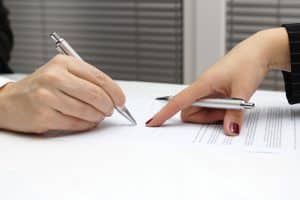 In a New Jersey divorce, a property settlement agreement is a document that lays out all of the terms of the divorce. This includes financial and account information, the equitable distribution of assets, including properties, child custody, and child support agreements, and spousal support payments. While it is a document that is drawn up by the divorcing spouses' attorneys, it is a legally enforceable document once it is entered into the records with the New Jersey Family Court's final divorce decree. It is, essentially, an appendix of that decree.
At Bronzino Law Firm, LLC, our attorneys will take the time to analyze your case and provide the guidance you need down the road. Having the support of an experienced divorce attorney becomes a critical component in the success of your final resolution, and you can count on our team to prioritize your needs. To discuss how we can successfully represent you in your divorce case, ensuring you are provided with the information you need to make wise decisions when constructing and signing your property settlement agreement, reach out to our firm today. Our family law attorneys serve clients in Toms River, Lacey, Berkeley Township, Wall, Freehold, Little Silver, Stafford, Ocean Gate, and other towns throughout Monmouth and Ocean County, NJ. For an initial free consultation, call our offices in Brick or Sea Girt, New Jersey, at (732) 812-3102 or fill out our online form, and a member of our qualified staff will get you started in the right direction.
Can I Write My Own Property Settlement Agreement in NJ?
It is legally sound for a divorcing couple to draw up their own property settlement agreement. The agreement, also called a marital settlement agreement, can be enforced by the court as written, so while it is legally possible to submit a property settlement agreement laying out the details of the divorce without professional support – there are even templates a couple can file to cover important bases – it is highly advisable for a family law attorney to help facilitate and submit the document to the court.
How Is a Property Settlement Agreement Determined in New Jersey?
One of the reasons it is important to have the support of an experienced family law attorney in the negotiation and drawing up of the property settlement agreement is that its details are almost always court-enforceable as incorporated pieces of the divorce decree. While a couple can review the elements of their divorce,  such as how the shared accounts, properties, investments, valuables, and other marital assets will be equitably split; what custodial arrangements, child support payments, and parenting time agreements will be adhered to; how spousal support will be handled if applicable; et cetera; it is helpful and fairly necessary that a family law attorney or divorce mediator facilitate this complex process.
In addition to it being complete, a couple often does not have the foresight to determine specific elements of a divorce that are perhaps long-term, that a Superior Court: Family Part judge will look to the property settlement agreement for legal clarification down the line. The more detail the property settlement agreement has, the better, and a skilled divorce lawyer will help ensure that its elements are both negotiated fairly and drafted clearly.
Is The Property Settlement Agreement Permanent?
A property settlement agreement can be a hassle to change in court. If the couple overlooks elements of the property settlement agreement or elements of its agreement change, one or both ex-spouses will have to file a special motion with the court to have the property settlement agreement modified or updated.
What is The Role of a Review Attorney in a Property Settlement Agreement?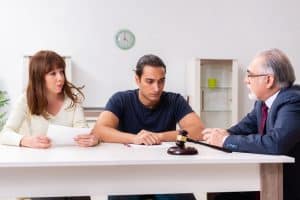 In the case that you decide to draft your own property settlement agreement with your ex, it is all the more imperative that you hire a review attorney to give a comprehensive look over the agreement and ensure that it is complete and ready for court enforceability. A review attorney ensures that all of the diverse elements of the divorce agreement are addressed in the agreement and that minor and long-term details of each aspect are laid out in detail in the case that there is a conflict or confusion surrounding how an element of the divorce decree is handled in the future.
Why Have an Attorney to Draft a Comprehensive New Jersey Property Settlement Agreement?
A New Jersey family law attorney is an invaluable asset in the negotiation and drafting/submission of a property settlement agreement. As noted above, there are countless elements of a property settlement agreement that are court-enforceable after submission for years to come. Foresight into the long-term elements of divorce that may require court enforcement that may not be seen by a newly divorcing couple – such as how automobile insurance on a child's car will be covered, for example – are a skill that an experienced divorce lawyer has. For this reason, having a divorce lawyer to help negotiate the terms of the divorce,as well as draft the property settlement agreement in as much detail as possible, is a necessary boon.
If you reach an amicable agreement with your spouse, it is still highly advisable to consult with an experienced family law attorney. There are concepts and steps along the way that an attorney can interpret and handle according to their experience to reach a positive outcome. Keep in mind that the terms are legally enforceable when a divorce property settlement agreement has been signed and filed with the court in New Jersey.
The Best Property Settlement Agreement for Your Divorce is Key – Let our NJ Divorce Lawyers Help
When you want to ensure that your divorce property settlement agreement (PSA) contains all of the necessary components, the attorneys at Bronzino Law Firm, LLC can help you reach a satisfactory agreement for all parties involved while vigorously protecting your interests. And if you need to enforce an existing agreement, or your divorce agreement needs to be changed, count on our legal team to serve as your advocates and walk you through the entirety of the process ahead.
Our law firm offers counsel and talented representation in all divorce and family law related matters throughout Southern New Jersey. If you have questions or concerns about a case in Jackson, Ship Bottom, Asbury Park, Rumson, Ocean Township, or any other town along the Jersey Shore, contact us online or call our office at (732) 812-3102 for a free and confidential consultation. We can assist you over the phone or in our offices located in Brick and Sea Girt.