Economic Factors That May Have a Direct Impact on Your NJ Divorce
A Recession May Affect Different Aspects of Your Divorce such as Equitable Distribution, Child Support, and Alimony, Among Others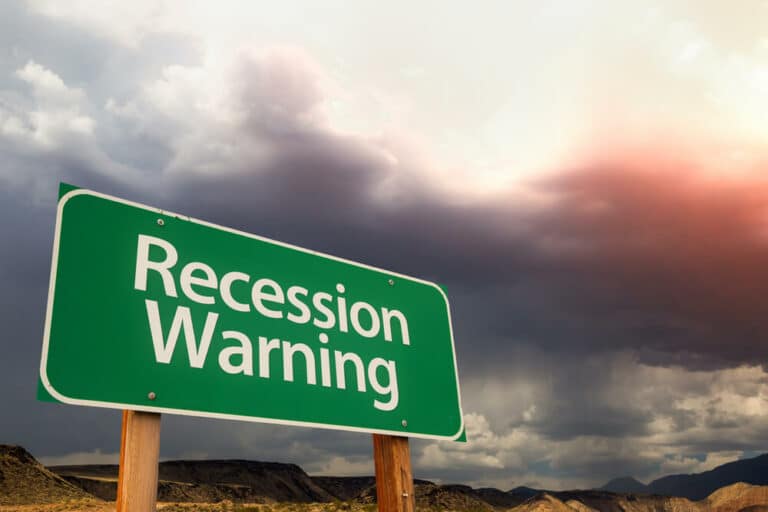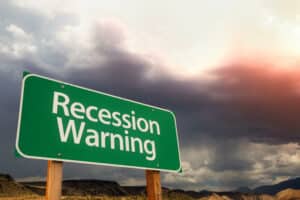 A divorce is never easy. It takes an emotional, mental, and financial toll on all involved. While trepidation regarding those factors may keep some from filing for divorce, opting instead to remain in unhappy marriages, global economic realities may place a further damper on the desire to undergo a lengthy divorce proceeding.
As of mid-2022, the United States is nearing a potential recession for the second time in two years. The United States Chief Economist Beth Ann Bovino placed the likelihood of a recession at 40 percent, noting that "it's hard to see the economy walking out of 2023 unscathed."
A recession is defined as a period of economic decline, often characterized by two consecutive quarters in which the gross domestic product (GDP) falls. We are also in a period of stark inflation, which has contributed to some of that contraction in spending, as well as having international conflicts spiking oil and gas prices, and the continued effects of the COVID-19 pandemic taking their toll on the public sense of freedom to frolic and spend.
With all of this creating an economic reality for New Jersey citizens to contend with, the concept of moving forward with a divorce in this economic climate isn't popular with many who have been moving toward taking that step. How does the current state of the economy affect New Jersey divorce? Why is having a skilled and experienced family law attorney an essential asset when it comes to getting divorced at this time?
Impact of the Economic Situation on Asset Distribution, Child Support, and Alimony
It is likely that divorce rates will shrink nominally in New Jersey in 2022 as a result of inflation affecting individuals' purses. There is also a question about whether the state of the economy will affect asset distribution, investments, spousal support payments, and child support requirements.
The reality is that, due to reduced GDP, the fair market value of many assets distributed in a divorce, including the marital home and other real estate, investments, and other valuables may be lower than expected or hoped for. In this case, the equitable distribution of assets may result in you walking away from the divorce with less in your pocket than originally hoped for. New Jersey is an equitable distribution state, meaning that assets are not split down the middle; instead, they are divided equitably based on current market value. If the value of some assets is currently lower than expected, it may shift a heretofore expected assets division.
Additionally, if, due to the economic restraints caused by inflation, a spouse is forced to take a job that is not in alignment with their training or career (in order to make ends meet at this time, and because there are a great deal of job openings at this time, albeit not necessarily in the spouse's field), the family court judge may lower initial spousal support payment requirements and child support payments due to current income and modify them at a later date.
Detrimental Actions if Couples Choose the Divorce Road in Recession
Unfortunately, not all couples will take the high road when faced with financial strains during a divorce. For instance, some may seek a higher spousal support payment if they are not able to enter the workforce in line with their training or career path. Or, when it comes to equitably distributing their assets, your partner may seek to take advantage of the fact that assets' market value is low and swing the assets distributed in a way that later on they'll benefit.
And, due to the stress that their financial outlook causes, they may cause conflict or, at the least, not come to an agreement as readily as expected, leading to an extended divorce settlement or even litigation, elevating legal and court costs.
Alternative Options to Divorce as a Plan B
In such trying financial times, there are alternatives to immediate divorce that could save you money in the long run while leading you towards marital freedom. One such option is legal separation, by which the couple goes their own way and lives largely independently while still enjoying such benefits as shared tax benefits and health care.
Another option is divorce mediation. This facilitated move towards divorce helps couples move through issues that are likely to cause conflict or disagreement during the divorce, allowing them to get on the same page before succumbing to heightened legal fees.
Knowledgeable Family Lawyers Help You Manage Divorce in the Middle of an Economic Recession in Ocean County
An experienced family law attorney knows how the fluctuating economy can affect your divorce and can help counsel you regarding the next steps for alternatives or moving forward in the most effective way possible. Contact The Bronzino Law Firm for additional information and assistance with your divorce today. Our accomplished family lawyers are on your side so you can make the most out of your economic situation and focus on aligning yourself with your future, personally, professionally, and financially.
With offices in Brick and Sea Girt, our skilled attorneys represent divorcing spouses in service of their highest path forward for themselves and their families in Point Pleasant, Wall, Middletown, Rumson, Mantoloking, Freehold, Toms River, and other communities in Monmouth and Ocean County. When you need legal advocacy, do not hesitate to contact us. Contact (732) 812-3102 to schedule a free and confidential consultation with an experienced family law attorney today.