Cost of Childcare in Child Support Payments in New Jersey
Our Family Lawyers Can Help with Navigating Issues Surrounding Daycare, Nanny, and Childcare Expenses in Freehold and Toms River, NJ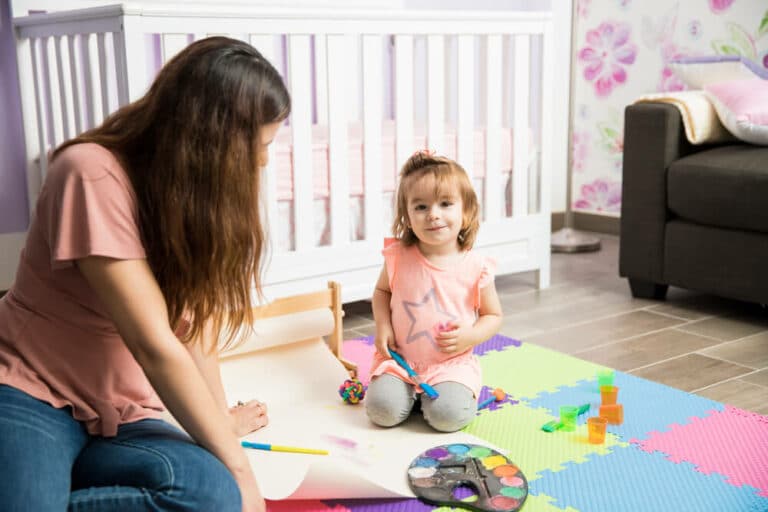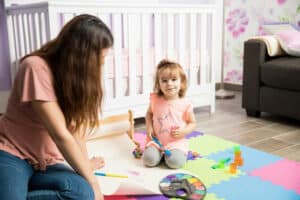 In divorce, one of the many challenges is figuring out how to make one household into two. A working couple shares chores, paying bills, and childcare responsibilities while married, but childcare may be a financial burden when each has a single parent in their place. As a matter of fact, over half of working Americans pay over $10,000.00 a year for childcare. Whether childcare includes daycare, childcare centers, summer camp, before or after-school programs, or nannies, the cost can be overwhelming, especially for the custodial parent who must work. Therefore, childcare costs can be a sticking point for divorcing couples when they cannot agree on how much the noncustodial parent should contribute. Learn more about the intricacies of paying for childcare costs when you are no longer in a relationship with your child's other parent in New Jersey and contact Bronzino Law Firm, LLC at (732) 812-3102 for a free consultation with a knowledgeable family law attorney to discuss your childcare costs matter.
Law Regarding Daycare and Nannies in NJ
New Jersey Court Rule 5:6A contains the child support payment guidelines based on parents' combined income, their custodial time, and other factors. In configuring child support payments, the couple must include work-related childcare expenses on the guideline child support worksheets to have the support calculation include those costs. A court may order the noncustodial parent to pay for childcare costs so the custodial parent can work.
The state's policy encourages parents to support their children, including working and contributing to childcare. Daycare or nanny costs are part of the financial picture of divorcing couples during and after divorce. When the parties cannot agree, they must be part of a court order when filing for child support in family court.
Factoring in Work-Related Childcare Costs
Work-related childcare costs may be disputed when one parent includes childcare, such as babysitting, after working hours. So, work-related childcare means a place or person the child or children go to while the custodial parent is working. So, babysitting costs for a night out may not be work-related childcare costs, but the time a nanny spends caretaking while the parent is at work does count. Other hours a parent pays the nanny for household or shopping chores may not be a valid work-related childcare cost. However, before and after school care, summer day or sleepover camp, and in-house nannies during working hours.
Cost of Childcare Expenses Estimated in Terms of Child Support
Once established as a valid work-related childcare cost, the weekly childcare cost is included on a state child support worksheet. The parents divide the childcare expenses proportional to the percentage each parent contributes to the combined total income of both parents. So, when one parent makes twice as much as the other, they pay twice as much as the other parent in childcare costs. So, for example, if one parent earns $30,000.00 a year and the other $60,000.00, the higher earner pays the custodial parent $200.00 of the weekly $300.00 in childcare costs.
But that is the fundamental part of the calculation. How parents split childcare costs is a matter of law. More problematic may be an agreement between the parents regarding which childcare option a custodial parent chooses and how much to pay for it. While each parent wants the best care for their child, determining what is best may be disputable. One parent may want a safe, clean, and fun preschool, while the other wants that plus private school education and arts enrichment. And the childcare costs may fluctuate as children age.
What if Parents Are Unable to Agree on the Children's Care after Divorce in New Jersey?
Choosing the right childcare that fits into the family budget may take some negotiation or assistance from a family court judge when parents cannot agree. While one parent may want a more complete but more expensive daycare experience for the children, including education and arts offerings, the other may want to avoid paying the extra expense. And when the custodial parent hires a nanny, the other may not agree to the choice. For example, one parent may object to paying their share of childcare costs when the nanny's immigration status or under-the-table payments may lead to legal complications.
They may also have differing views on what childcare is and what is an extracurricular activity that is optional to pay for, such as ice skating or music camp in another state. And childcare needs to change as children grow. Toddlers need daycare or babysitters so the custodial parent can work, but childcare for a 13-year-old is debatable. Another point of contention is when a child may stay home without a babysitter or nanny. Parents may disagree on the age appropriate for staying home without supervision. Moreover, children with special needs may need more extensive care for a more extended period than children without special needs. Finally, evidentiary rules may affect childcare contribution decisions in court as NJRE 803(c)(6) determines how a judge accepts proof of childcare costs when disputes arise for a judge to settle.
Objective Sources for Childcare Costs
An objective source can help to ascertain what is reasonable to pay for childcare costs. For instance, the Consumer Expenditures Survey is a U.S. Department of Health Human Services researched survey of school-age children's expenses. For younger children, other state resources exist to help determine the going rate of childcare costs, such as the New Jersey Association of Childcare Resources and Referral Agencies. The Economic Policy Institute and other nonprofit research projects also publish U.S. childcare costs per state. And yet, these sources can only help to an extent, as each case is fundamentally unique and must be examined on an individual basis.
Determining the Payment Method for Daycare and Childcare Expenses in NJ
Once childcare costs are definite, the parties must agree on payment methods, or the court will decide how one parent contributes their share to the other. The contributing parent may pay the childcare provider through wage garnishment or to the custodial parent. The least headache for the custodial parent is direct payment to the childcare provider, especially when the noncustodial parent needs to pay on time.
Wage garnishments through the probation department may be a sound second choice since payment comes directly from the other parent's paycheck. However, processing time may cause delays, and changes in daycare may cause even more significant delays and complications. But when a parent does pay on time, they may reimburse the custodial parent for childcare costs they lay out.
Work with our Family Law and Child Support Attorneys on Addressing Childcare-Related Issues in Monmouth and Ocean County, NJ
In all, childcare costs are no simple matter. Parents may disagree on many points, from the choice of childcare and costs to payment methods. With so much to consider in the childcare equation, when you seek childcare contributions from your spouse or ex-spouse, it is imperative to consult with a family lawyer who understands the nuances of these cases and can help devise the solution that is right for you. A competent custody and child support attorney at Bronzino Law Firm can help you negotiate with the other parent to reach a mutual agreement on the many issues that may plague a divorcing couple regarding childcare costs. We can also prepare you for a court hearing when a judge must decide the case, including admissible proof of childcare costs and justification for such expenses.
If you need assistance with resolving a childcare payments, custody, support, or divorce case in Eatontown, Beach Haven, Bay Head, Red Bank, Rumson, Jackson, Asbury Park, Long Beach Township, and other towns throughout Monmouth and Ocean County, NJ, contact us for a cost-free consultation today by calling (732) 812-3102 or through our online contact form.